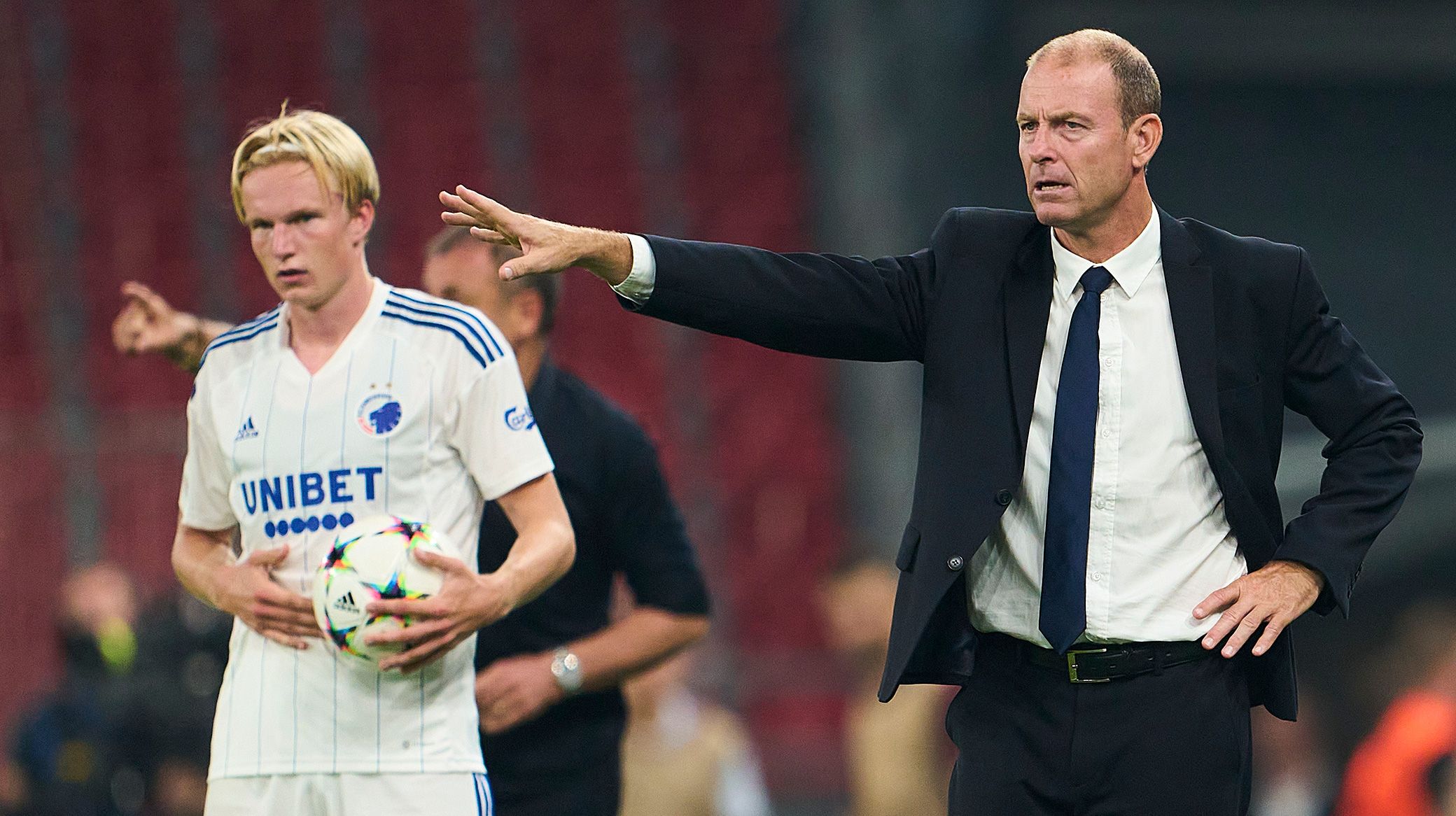 Lars Rønbøg, Getty Images
Thorup: We must take intensity to Lyngby
19/08 2022 16:15
F.C. Copenhagen head coach Jess Thorup says his players must maintain the intensity shown in the win over Trabzonspor on Tuesday when the Lions face Lyngby tonight.
FCK take on Lyngby at 7pm this Friday evening, just three days after beating the Turkish title holders in the UEFA Champions League playoff first leg.
Thorup's men have already dropped nine points at the start of the 2022/23 Danish Superliga campaign.
But he wants to see a repeat performance of Tuesday night played out at Lyngby Stadion today.
"It is a very, very important match for us for several reasons," says Thorup.
"The main one is that we have lost too many points at the start of the season, and that deficit must be caught up now. Therefore, we must go out and get three points.
"At the same time, we want to show ourselves and our fans that we can deliver two strong performances in a row, and I expect this group of FCK players is ready to deliver a great performance, both physically and mentally.
"We must take the intensity, pace and concentration from the Trabzonspor game, where we showed the level we expect from ourselves, into tonight.
"We go into the Lyngby match very well prepared and we'll have a team on the field that can deliver the performance we expect.
"It's about having a clear approach to the game both offensively and defensively, where we have to be compact and stick together as a team.
"Lyngby have ensured all games here have been close at the start of the season. We have great respect for them as an opponent and know that we will not be given anything at a full Lyngby Stadion, with two sets of fans that always bring lots of energy to games."