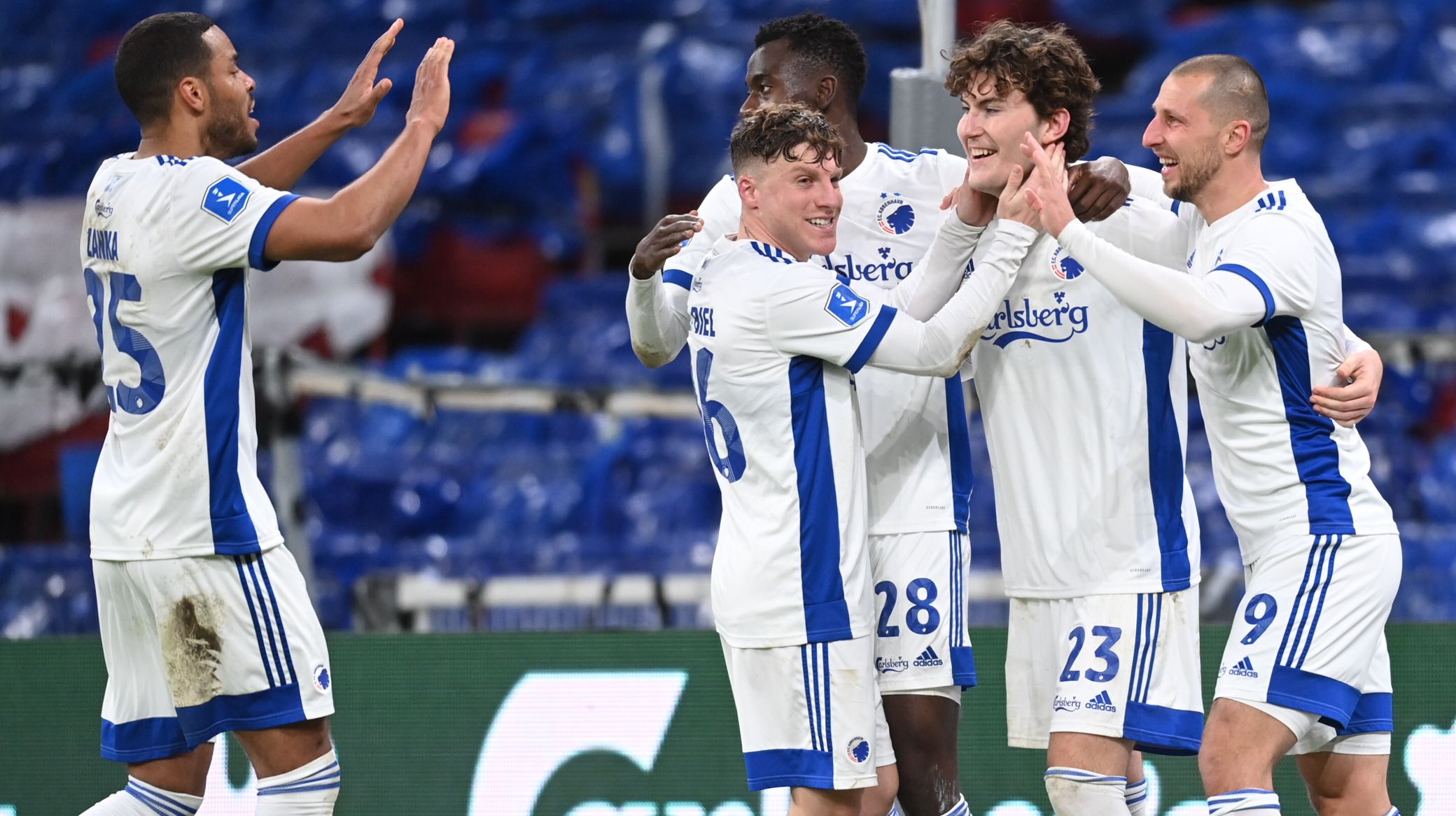 Jan Christensen, Getty Images
Thorup: We deserved at least a point
01/03 2021 12:26
F.C. Copenhagen head coach insisted the Lions deserved a point from their 3-3 draw with AGF on Sunday – even if the draw came in dramatic circumstances at the death.
Jonas Wind converted from the penalty spot with the last kick of the game after the referee checked the VAR monitor for a handball infringement in the AGF box.
The Lions had to claw back from 3-1 down following a nine-minute burst in the first half where AGF took control.
"We knew very well that it would be very intense against AGF, and we also faced a team that came here with five clean sheets in a row, and yet we scored three goals and should have scored at least three more with all the chances we had," said Thorup.
"The problem is that we had a nine-minute spell in the middle of the first half, where we conceded three goals after some stupid mistakes on our part. After that it was all uphill for us.
"Ultimately, of course, we have to be content with getting one point, even though we had ample chances to win. But we still lack stability over all 90 minutes, and we must continue to work on improving that."
On the VAR check and subsequent penalty decision, Thorup said: "I couldn't see if there was a handball in the end, but I can see from all my players that they reacted immediately. It is a special situation when (the referee) checks VAR after the full-time whistle. I've never been in that situation before.
"But I think we deserved at least one point today, so that way the equaliser was fair enough."