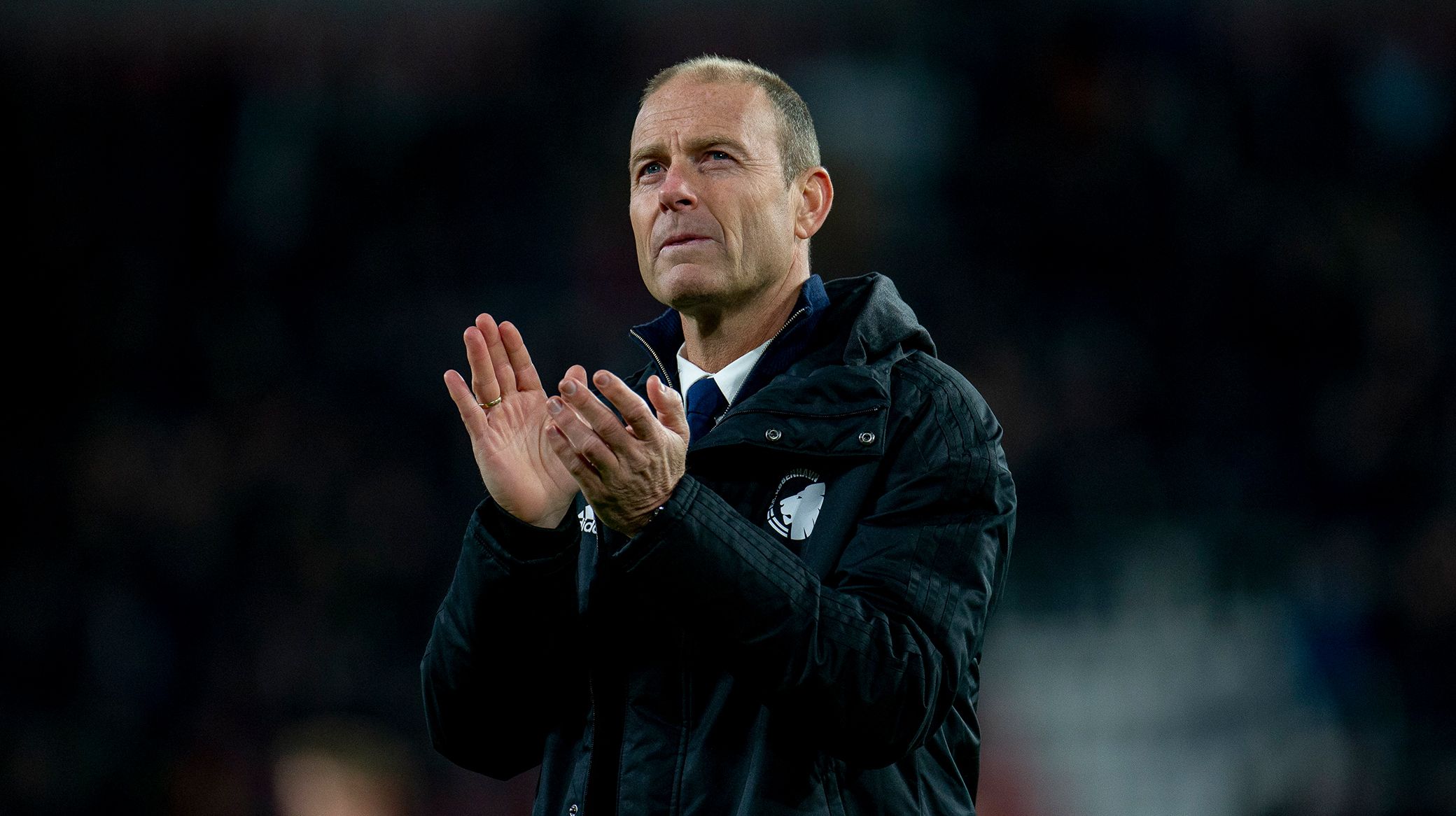 De Fodi Images via Getty Images
Thorup: We deserve our place in the Champions League
25/08 2022 00:16
Jess Thorup says his F.C. Copenhagen players deserve their place in the 2022/23 UEFA Champions League group stage after a resolute battle against Trabzonspor secured the Lions safe progress on Wednesday night.
A 0-0 draw in Turkey, coupled with last week's 2-1 win in Parken, means FCK will compete in the Champions League group stage for a fifth time since 2006.
"That's why I came to F.C. Copenhagen. For these evenings," says Thorup. "To win titles and to play against the best in the world. I am very, very proud of the performance of the players tonight!"
The head coach was able to select David Khocholava and Mohamed Daramy, who both successfully recovered from injury, and once again went with the midfield trio of Rasmus Falk, Carlos Zeca and Lukas Lerager.
Discussing the tie, Thorup adds: "Looking over the two matches, I think we deserve it, because we have played two really good games at a high international level.
"We kept them down to very few chances, where Maty Ryan had some fantastic saves, but we also had chances ourselves both at the start and towards the end, where we could have scored a couple of goals.
"We had laid out the right game plan based on our knowledge of their strengths and weaknesses, and the players did everything I expected."
Facing a packed stadium in Trabzon, the Lions held firm and could even have pinched the win late on.
"I think it was an absolutely fantastic atmosphere that their fans created in the stadium, I really liked it," says Thorup.
"Of course that made it difficult for the players to communicate during the match, but they also handled that well.
"It was great to be able to celebrate with our fans afterwards. There weren't as many down here as we're used to, but we could hear them and knew they were here all game. I hope they have a good trip home, because the support we get every single time is fantastic. And I'm delighted that we will now have three really big evenings of European football in Parken."
Attention now turns to Sunday's Danish Superliga game against FC Nordsjælland.
But Thorup still wants to savour the moment, at least for now.
"We are aware that we have an important game again on Sunday, but I told the players after the game that you have to remember to enjoy this," he says. "I'll do that myself, and so will the players, with a beer in the dressing room and loud music.
"There were many who questioned whether we could become Danish champions. We could. Then many questioned whether we could also perform in Europe. We could, and against probably the most difficult opponent we could draw.
"It is very important for the project we are working on at the club, and it makes me even more happy and proud that tonight we have performed again with many young players from the academy. We also have a solid backbone with many experienced players, but we are not afraid to put young players in at the end, even if the whole stadium is bouncing and putting enormous pressure on us.
"I could go on, because there is a lot to look forward to after an evening like this, and we must all remember to enjoy it."
The draw for the Champions League group stage takes place on Thursday at 6pm.