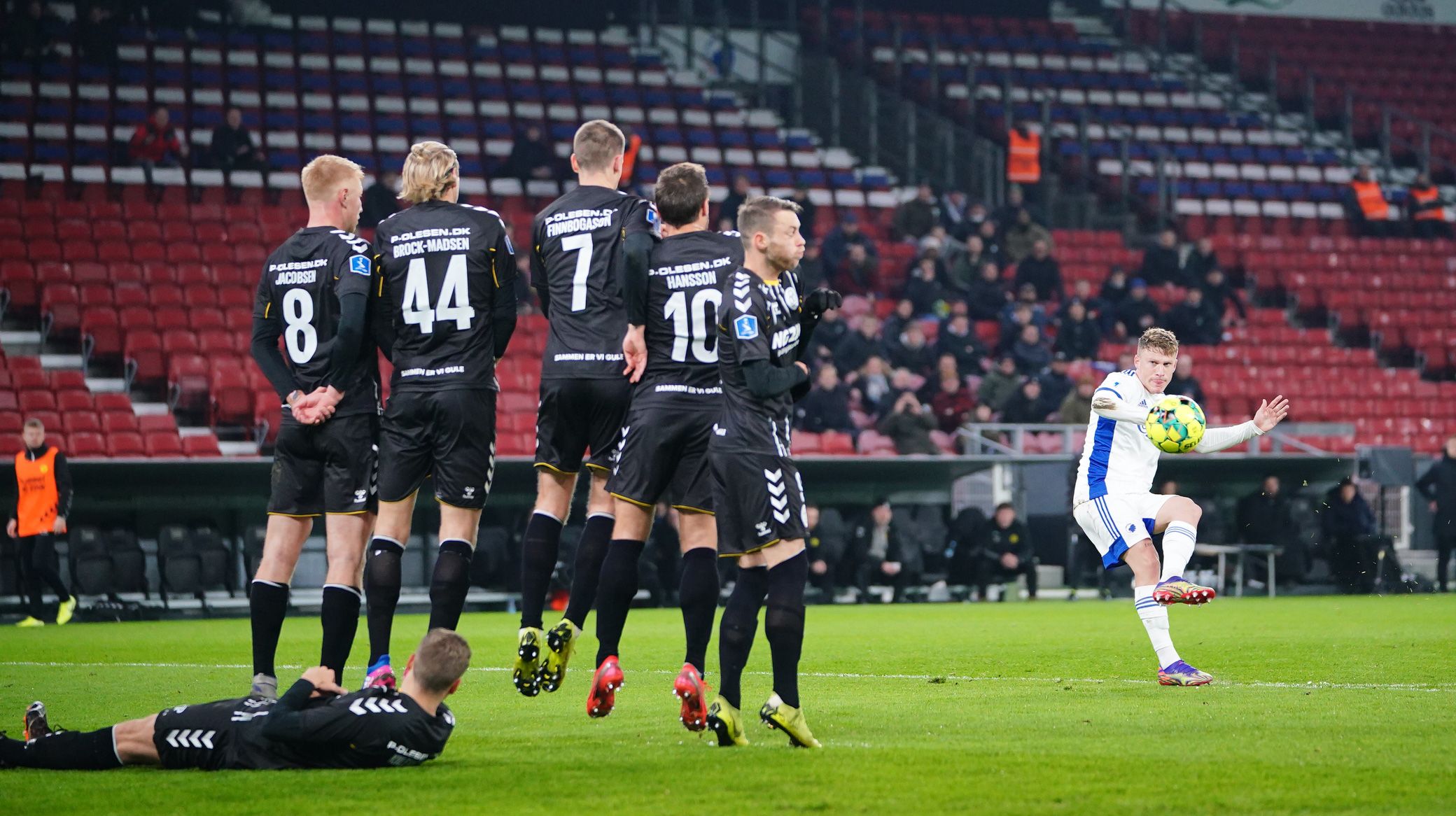 Lars Rønbøg, Getty Images
Thorup: We are on the right track
07/12 2020 12:48
F.C. Copenhagen head coach Jess Thorup was all praise for his side after the 2-0 win over AC Horsens on Sunday.
Goals from Carlos Zeca and Rasmus Falk earned the Lions three points in the 3F Superliga and move up to sixth in the table.
"Right now we need miracles, there have been a lot of things that have gone against us lately, but when Falk and Zeca score in the same match in two games in a row, we are on the right track," said Thorup.
"There has been pressure on us, but I think we are working well together - and I think we have got a good team spirit in the squad.
"Victories are the best medicine. It started in SønderjyskE and we won again today."
In terms of play, Thorup confirmed plenty of work has been done to improve overall performances.
"We tried to implement things in our offensive game. We do not have to run back so much when we lose the ball, but we have to strive forward in everything we do," he said.
"We have to be good both with and without the ball, we have to use a lot of energy in the pressing game - and that was perhaps also why we ran out of energy in the second half today."
Thorup also gave his assessment about the goal for FCK heading into the rest of the season.
"There is more pressure here than on (league leaders) FC Midtjylland, but that was what I expected based on the club's ambitions and what the club wants," he said.
"I think we have handled it sensibly - and if we can handle it like we are now, then we can live with it too.
"Our goal is a high bar at FCK, and as long as we have the opportunity to become number one, then of course it is something we want to go for!"