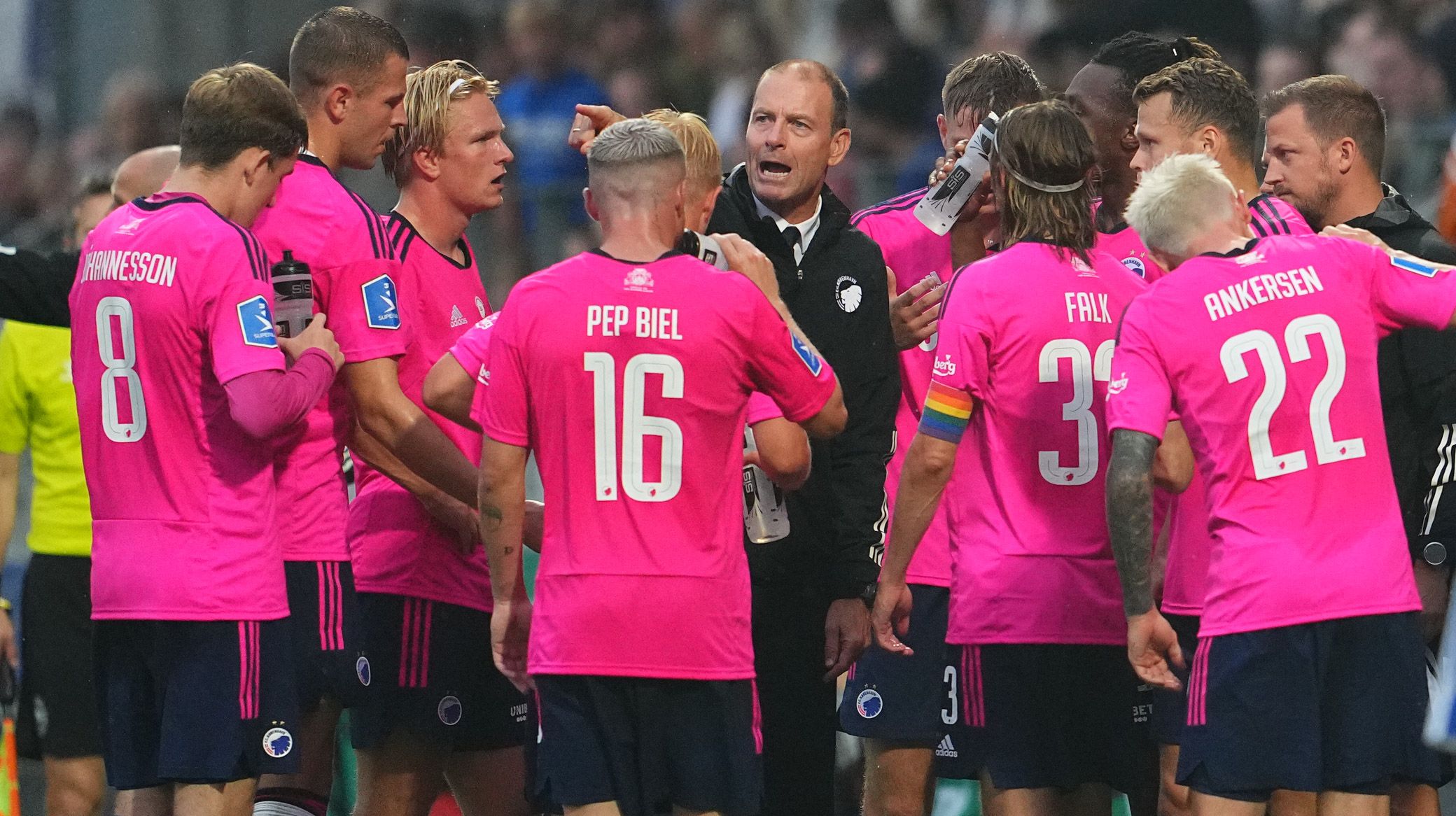 Lars Rønbøg, Getty Images
Thorup wants repeat of Silkeborg intensity vs OB
09/09 2022 15:28
F.C. Copenhagen head coach Jess Thorup says he has tasked his squad with repeating the performance shown in their last Superliga outing against Silkeborg last week, went he Lions play OB on Saturday.
FCK beat Silkeborg 1-0 on Friday and matched up well to Borussia Dortmund for good periods of Tuesday's 3-0 defeat in Germany.
Now the focus is back on the Danish Superliga, Thorup is hoping for bright display.
"The most important thing is that we follow up on the performance against Silkeborg last Friday in the Superliga, where we played a really good hour," says Thorup.
"We must take that into a good performance over 90 minutes on Saturday in Odense.
"We're not going to use any excuses in relation to matches or travel, because this is how we want it to be, and we have to be able to handle that as well.
"It's not just about the physical impact, but especially about our mindset and the mental approach to playing. The next game is always the most important, even if we are in between two exciting Champions League games.
"So right now our focus is solely on the Superliga. Of course it will be an advantage if we can transfer some of the intensity from the game on Tuesday, but our focus is fully on OB and the importance of getting a win there.
"The Champions League is a story in itself, and with all due respect they are matches played on another level, but we know very well that we have already had it difficult enough in the Superliga this season.
"In some matches we have shown a really high level and set the bar high, but there have simply been too many matches where we have had too low a level. Therefore, as I said, we must build on the good hour we played against Silkeborg, and make sure to maintain that high level throughout the OB match.
"Fortunately, we have a wide squad, where many are ready to play and want to come in and contribute. It would have been there too, even if we didn't play in the middle of the week, and of course it's all about being ready to take the chance when you get it, whether it's from the start or during the game."
OB vs FCK kicks off at 7pm on Saturday.