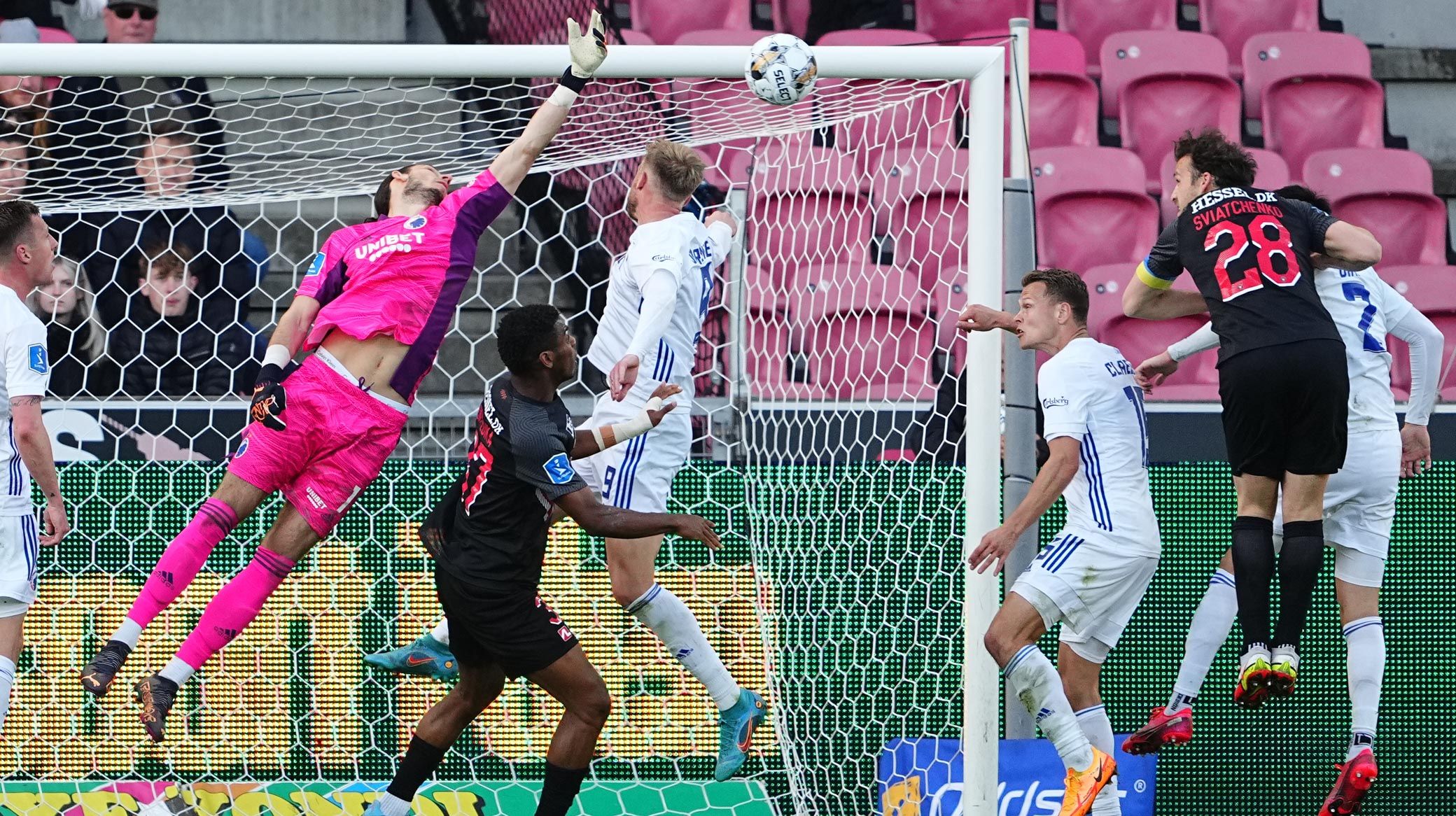 Lars Rønbøg, Getty Images
Thorup: A 'typical fight' against FCM
02/05 2022 16:34
F.C. Copenhagen head coach Jess Thorup says he was pleased to secure a point from Sunday's clash with FC Midtjylland, saying it was a "typical" top-of-the-table battle between the teams.
Neither side could force a breakthrough in Herning as league leaders FCK earned a 0-0 draw to maintain the three-point advantage over FCM.
And Thorup says he was proud of the team's "strong mentality" to secure the point.
"We didn't play as we would have liked in the first half hour," says Thorup. "We were prepared for them to come at us from the start, but we would have liked to have kept the ball more when we had it.
"We played too directly in their half of the field, but improved in the last 15-20 minutes before the break, where the match was more even.
'A lot of fight and intensity'
"We came out really strong after the break and played the game how we wanted, although I'm annoyed that we didn't create more chances or grab a goal in the period where we dominated.
"Towards the end, of course, the match became more and more hectic and especially in the last few minutes, where they pressed for a goal. But I really think the players showed a strong mentality and withstood the pressure on them.
"Seen from the outside, it was probably not a pleasant top-of-the-table clash, but there was a lot of fight and intensity until the end, and that's how these matches often turn out.
"It was also a typical game in that we had to be sharp with the few chances we got, but neither team managed that today. We came here with the clear ambition to win the match, but in instances where we can't win, a draw is always the next best thing."
Twelve points to play for
Next up for FCK is an away clash with Brøndby in the last derby of the season on Sunday.
"Many people said Sunday was a key match, and of course it was important. Fortunately we have done well against Midtjylland this season," says Thorup.
"We were clearly the best in our two matches against them in Parken, even though we lost the first game in the autumn, and we have now shut them out twice here, and got a win and a draw.
"But we still haven't won anything, so we still need to take it one match at a time. We lead the league by three points, but there are still 12 to play for, so we're taking nothing for granted.
"We still have work to do, and once we have evaluated this match, we'll focus on our own game against Brøndby on Sunday."