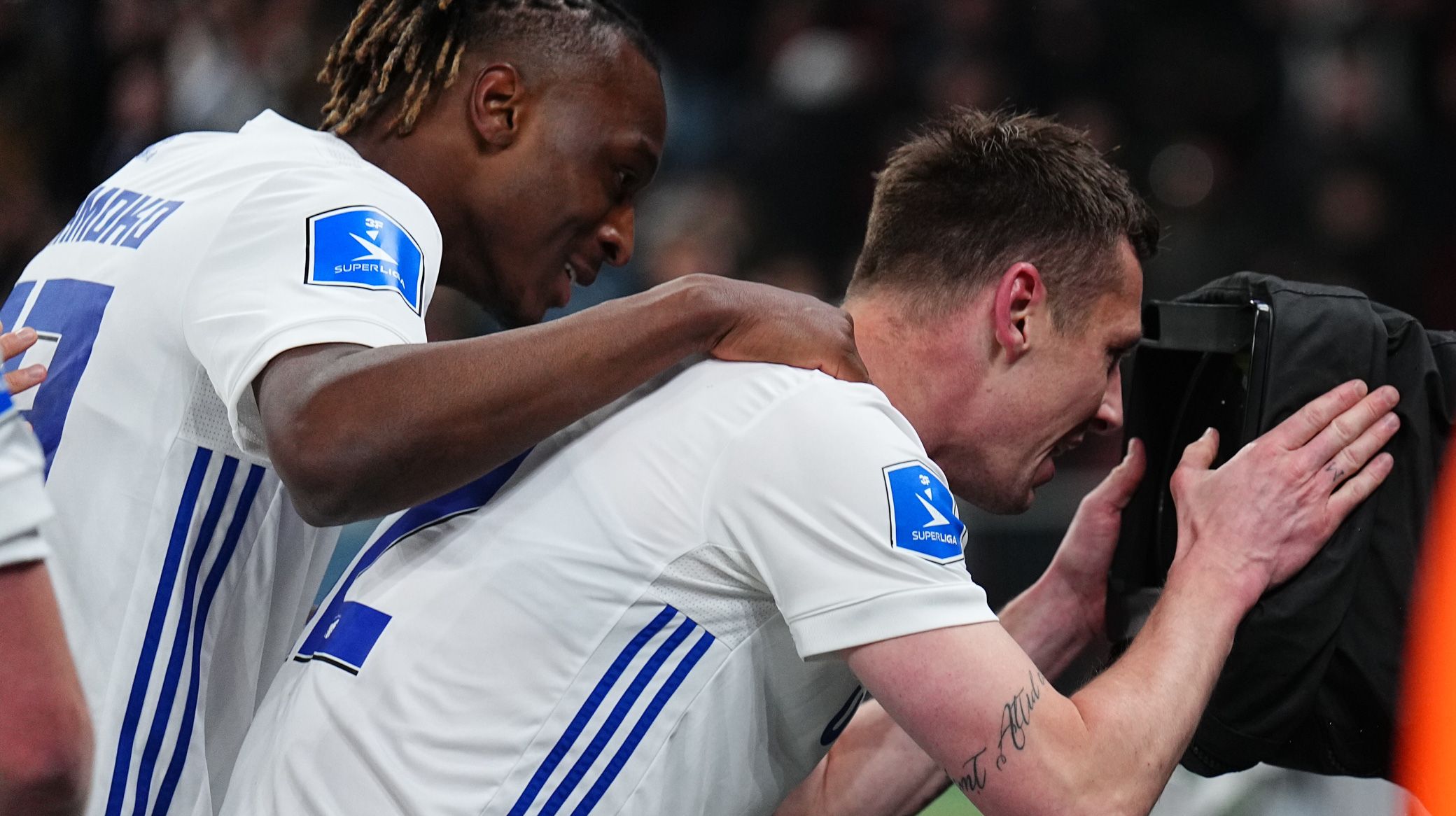 Lars Rønbøg, Getty Images
Thorup: Team flexibility difficult for opponents
07/03 2022 09:59
F.C. Copenhagen head coach Jess Thorup has put the team's recent success down to a flexible set-up within the squad.
The Lions have won all three of their Danish Superliga games since coming back from the winter break, and are now preparing for their first European clash of the year.
Thorup's men play PSV on Thursday in the first leg of their UEFA Europa Conference League last-16 encounter.
And Thorup is pleased that his troops head to Netherlands on the back of positive results and improved performances.
"It is really a fantastic start we have had in the spring, with three wins, three clean sheets and an upward curve in terms of performance," says Thorup, whose watched the Lions beat Randers 3-0 on Friday.
"I especially think we showed great offensive play in the first half, and it was great to be able to give our fans a fantastic evening. It was absolutely terrific, with almost 25,000 supporters in the stands on a Friday night.
>> Highlights: FCK 3-0 Randers
"First of all, I think it's our relationships in the attack that are worked best, and it was this that was behind the many chances we created. The only thing we could be annoyed about during the break was that we had not scored from more of those chances and closed the game out early.
"But we continued in the second half without Randers having the opportunity to get back in the match, and we scored two more goals in the last 20 minutes. So it was really great to see our attack work well.
"It is precisely the relationships and the flexibility of our game that we have talked a lot about, because it means that we are difficult for the opposition to read. I think we provided many challenges (to Randers), and a player like Paul Mukairu really stepped up and brought a lot into the offensive game.
"This was the third game in a row where a player comes in from the bench and scores. That's also how it should be, because even if you're forced to sit on the bench and be disappointed, you also have to be ready and hungry, to come on and make a difference.
"Lukas Lerager scored a fantastic goal from long range, just like he has done a few times before, so now it's not just Denis Vavro who the fans shout "shoot" to when he's outside the box.