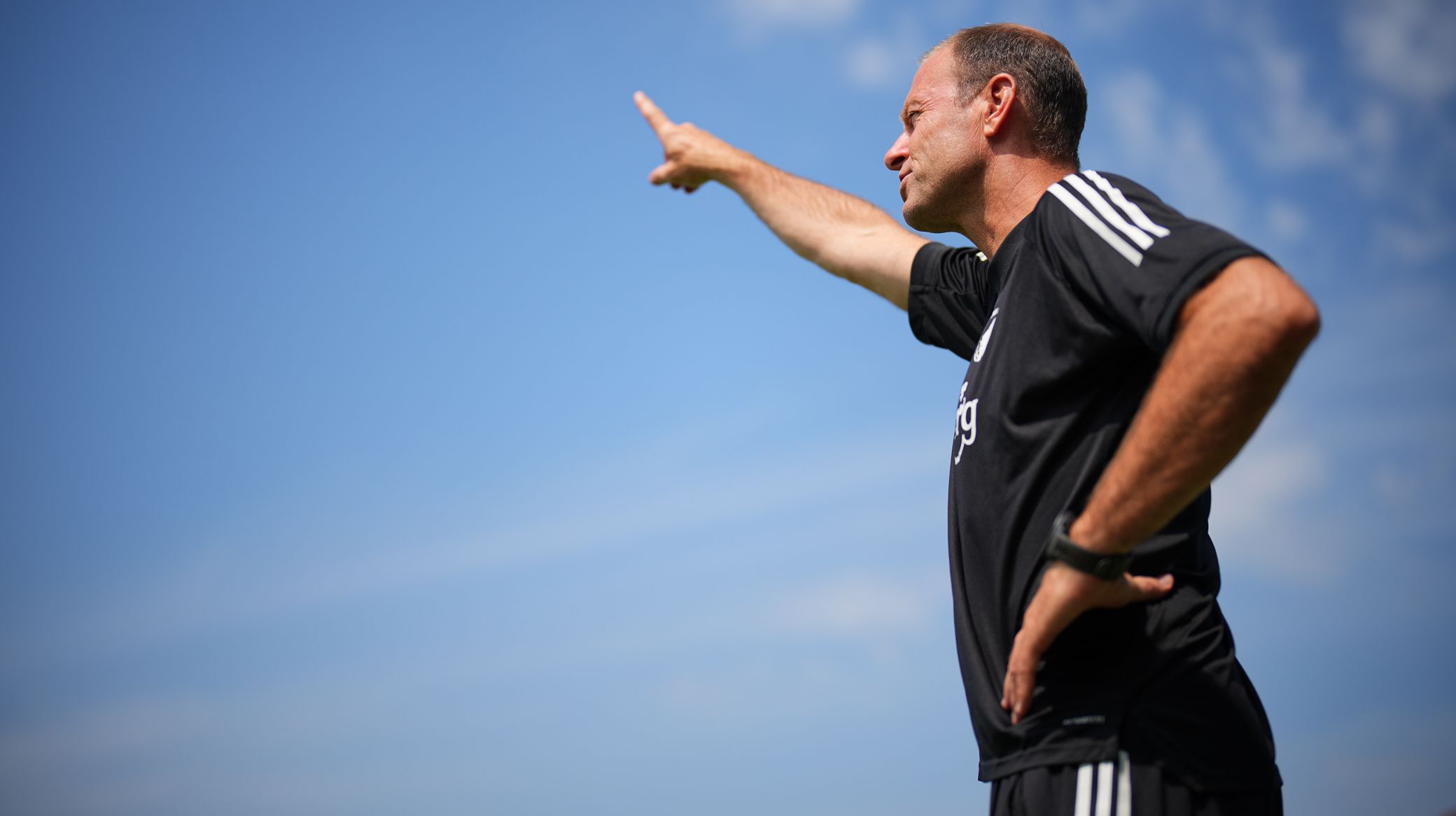 Lars Rønbøg, Getty Images
Thorup: Satisfied with Lyngby performance
30/06 2021 10:30
F.C. Copenhagen head coach Jess Thorup expressed his satisfaction after the 3-1 friendly victory over Lyngby BK at Number 10 on Tuesday.
Goals from Lukas Lerager, Rasmus Højlund and William Bøving earned the Lions victory on a hot afternoon in the Danish capital, where the players wore last season's Carlsberg-sponsored shirts for the last time.
"I saw a team on a clear upward curve in relation to the Hvidovre match," said Thorup, referring to FCK's opening friendly of the season, which ended 1-1.
"There was real intensity and aggression in our way of playing and we showed the offensive mindset that we want and were brave in many of the things we did.
"In the last few days we have been practising build-up play and taking control of the ball. This looked really good and we pushed Lyngby back and played most of the match in their half.
"Even though we scores three fine goals, one can ask oneself if we could not have created more chances, and we probably could. But all in all, I was happy to see that there was clear progress from the last outing.
"Especially also because many of the players were under pressure physically, because we've trained hard here since getting back together. Many still managed to play 45 or 60 minutes at a good level. And then the youngsters came in and did well too and kept the up pressure on Lyngby throughout the match."
Earlier in the day, it was announced that FCK captain Carlos Zeca has tested positive for Covid-19, while the club is already missing its EURO2020 players, but Thorup isn't wasting his energy on absentees.
"I know it's occupying fans and the media, and it's only natural to discuss all these things, but that's not where my focus is," he said.
"We're who we are right now, and it's my job to get the best out of it."
FCK will now travel to Austria on Thursday for a training camp, where the Lions will face CSKA Moscow, SV Horn and Rapid Wien.