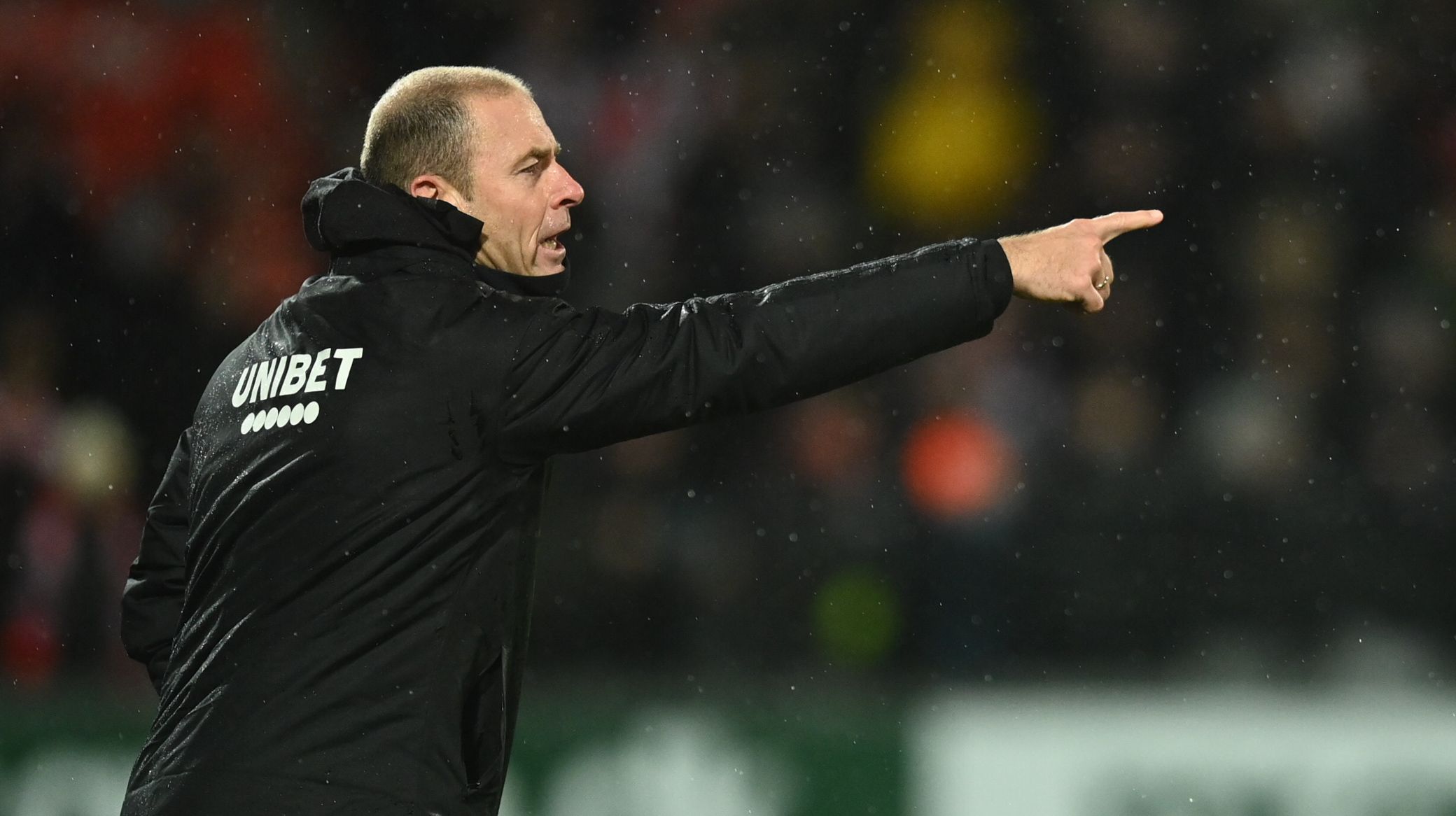 Jan Christensen, Getty Images
Thorup: Roony was absolutely excellent
29/11 2021 09:56
F.C. Copenhagen head coach Jess Thorup praised 16-year-old Roony Bardghji for scoring his first career goal in the Lions' 3-1 victory over AaB on Sunday.
Roony drilled in a low effort from 30 yards out to put FCK 2-1 up on the half-hour mark, and a strike from another youngster – William Bøving – put the game beyond AaB's reach.
Speaking after the game, Thorup said: "It's great to see how the youngsters have again gone into the game undaunted and have dominated the match, and played crucial roles.
"Rooney's performance was absolutely excellent, he hardly put a foot wrong today and showed in so many instances of the game that he has a crucial X-factor.
"He created three or four chances and scored a great goal himself, so it's really impressive to see him translate his great talent into wise decisions and actions on the pitch.
"But we must not forget a player like William Bøving, who has been strong in recent matches and again today delivered a really strong performance.
"We have so many good and valuable talents, but in everyday life it's just a matter of keeping focus on the training ground and the next match, and not being influenced too much by everything we produce. Fortunately they've received a really good education in the FCK Talent Department, so they are well equipped to perform at this level."
The victory in Aalborg means FCK now sit just two points behind Superliga leaders FC Midtjylland heading into the winter break.
Analysing the match, Thorup said: "I think we played an excellent game. We were dominant today, and AaB threatened us only a little.
"Of course we are never satisfied with only being second, but the crucial thing is where we are until May, when the league finishes.
"When I see how strongly we have withstood the issues we have been through in the autumn, with injuries and so on, I am proud of what we have achieved, especially when you also look at our great achievements in Europe."
Next up for FCK is one final match in Parken before the winter break, against Slovan Bratislava in the UEFA Europa Conference League on Thursday, 9 December.
F.C. Copenhagen tickets are still available for the encounter, which kicks off at 9pm.