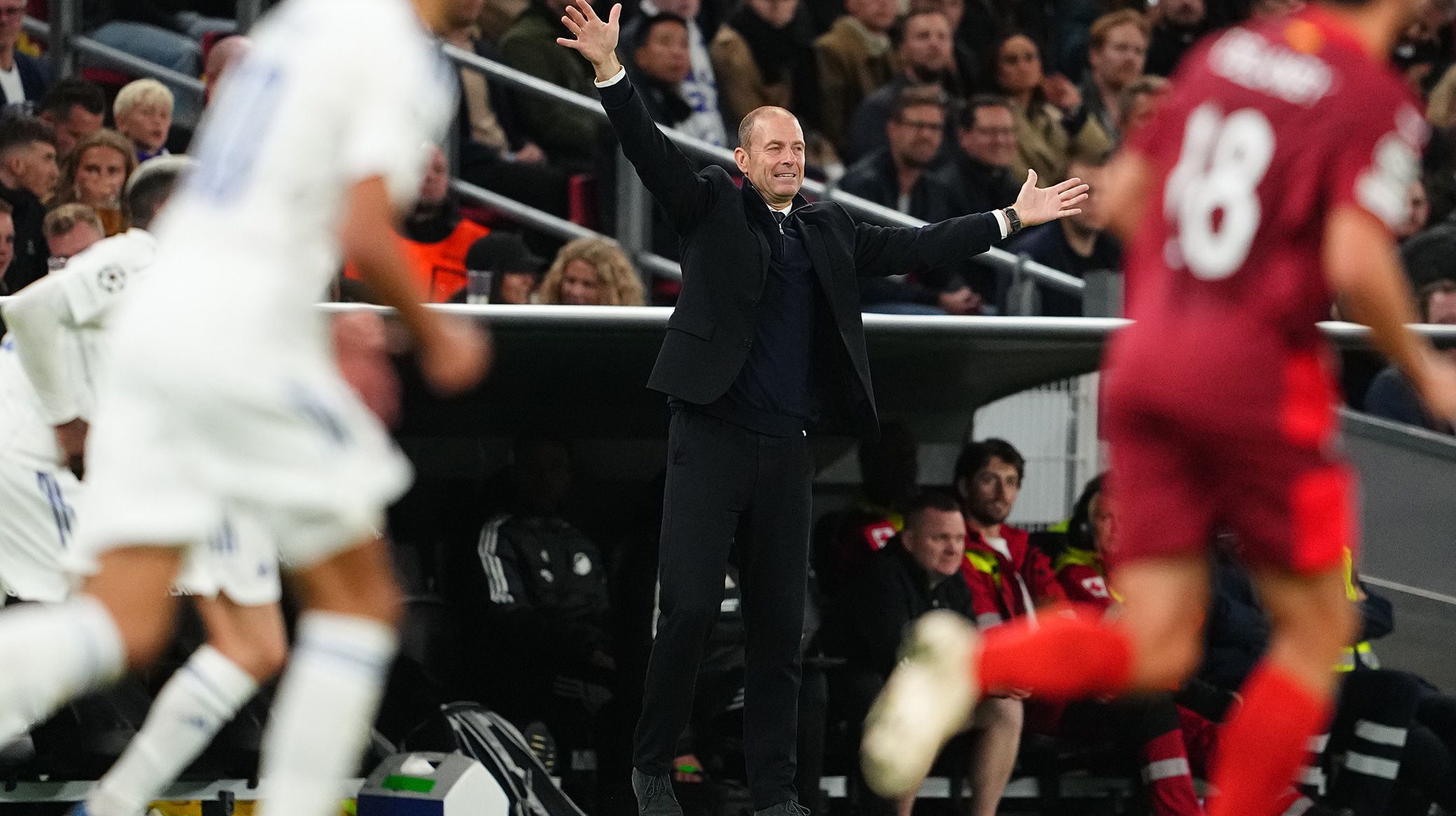 Lars Rønbøg, Getty Images
Thorup reacts to goalless Sevilla clash
15/09 2022 09:58
F.C. Copenhagen head coach Jess Thorup says Wednesday's 0-0 draw with Sevilla in the UEFA Champions League was an important first step in this season's group stage.
In a game of limited chances, Victor Kristiansen had the best opening for the Lions when he blazed over the crossbar in the first half.
The result in Parken means FCK are third in Group G, level in points with Sevilla and two off second-placed Dortmund.
Discussing the game, Thorup says: "I saw the players give everything they had today, everyone put in a huge performance and I'm very proud of the players.
"We know we don't get very many chances in these European matches, and today Victor Kristiansen had the biggest one after a really good attack, and then Viktor Claesson has a good header, and we had a free kick just outside their box.
"That's what you can expect to get on a night like this, and it may well be that we lacked that bit of sharpness, but we are playing right up against a Top Four team in Spain who rank among the best in Europe.
"It was important that we kept a clean sheet and got our first points on the board, and I don't think these will be the last we get in the group stage. We also saw here in Parken tonight what our fans can do together with the players, and it was an absolutely fantastic support we got.
"Now there are two games against Manchester City, who look pretty strong, but we are going to target all the opportunities that are available to us.
"And on that, the first is an away game against FC Midtjylland on Sunday, and this has our full focus from tomorrow."