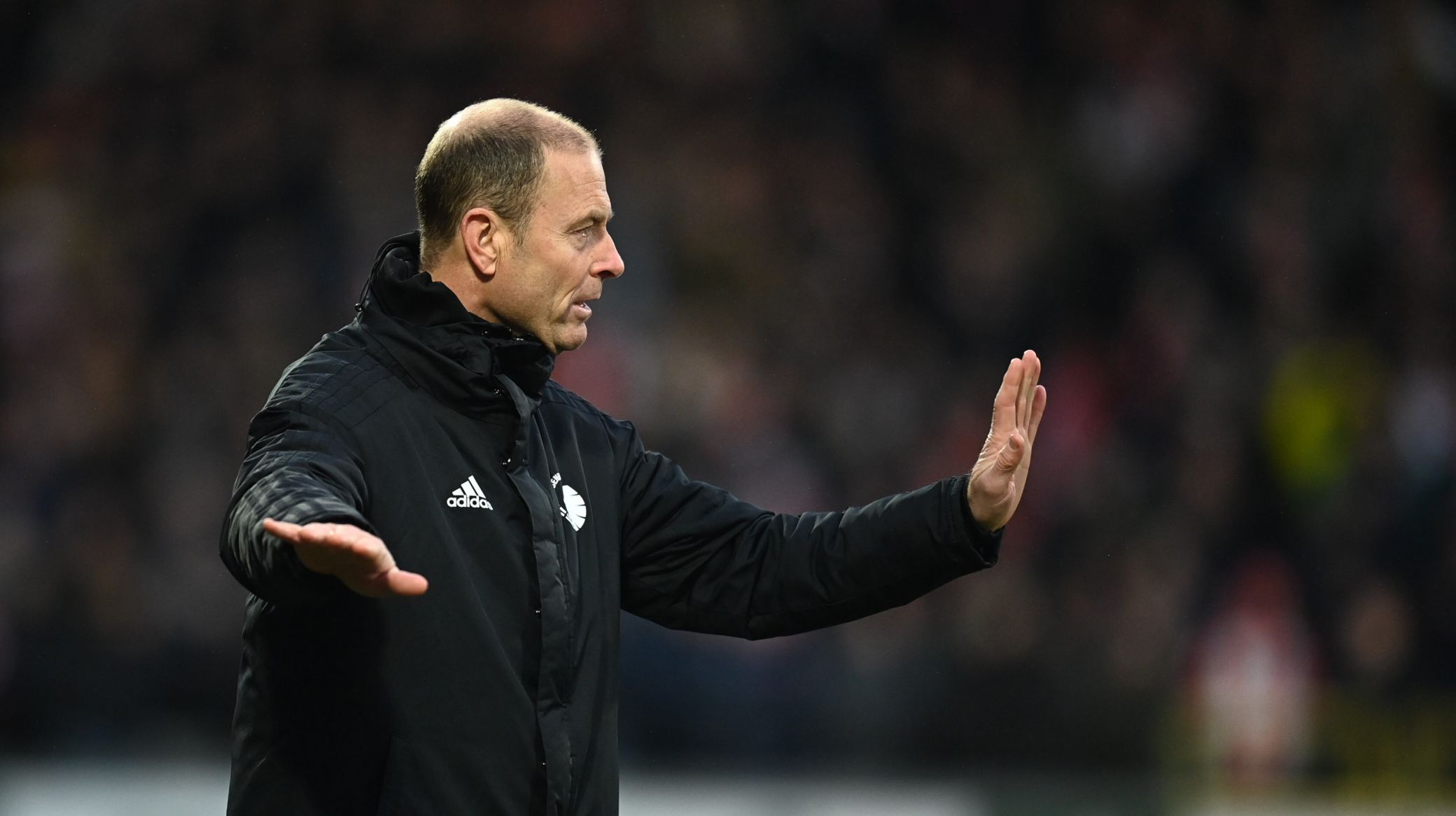 Jan Christensen, Getty Images
Thorup: Players had 'right attitude'
04/04 2022 10:03
F.C. Copenhagen head coach Jess Thorup says his players showed the "right attitude" in the second half of Sunday's clash with AaB, and deserved to score late in the 1-0 victory.
Viktor Claesson's debut goal nine minutes from time was enough to split the teams in Aalborg and Thorup admits it was a tough contest for the league leaders.
"We cannot be content with the first half display, it was not worthy of F.C. Copenhagen at all," says Thorup.
"We were prepared for it to be difficult up here, but we did not deliver at all in the way we had wanted, even if AaB failed to create many chances themselves. That's why I was pretty strong with the boys during the break.
"The players came out for the second half with the right attitude and brought lots of energy to their pressing play. We started dictating the game and we played further forward, and won second balls. In general, we did everything that was missing before half time.
"We created several great chances to go ahead at the beginning of the half, and as it progressed, we controlled more and more of the match. The players who came on from the bench once again helped to make a difference.
"All in all, I think we deservedly won the game but it was our second half that justifies it. We still have to get better at dominating matches over 90 minutes, but we've now got another victory and a sixth clean sheet in a row. This also testifies to high quality and breadth in the squad."