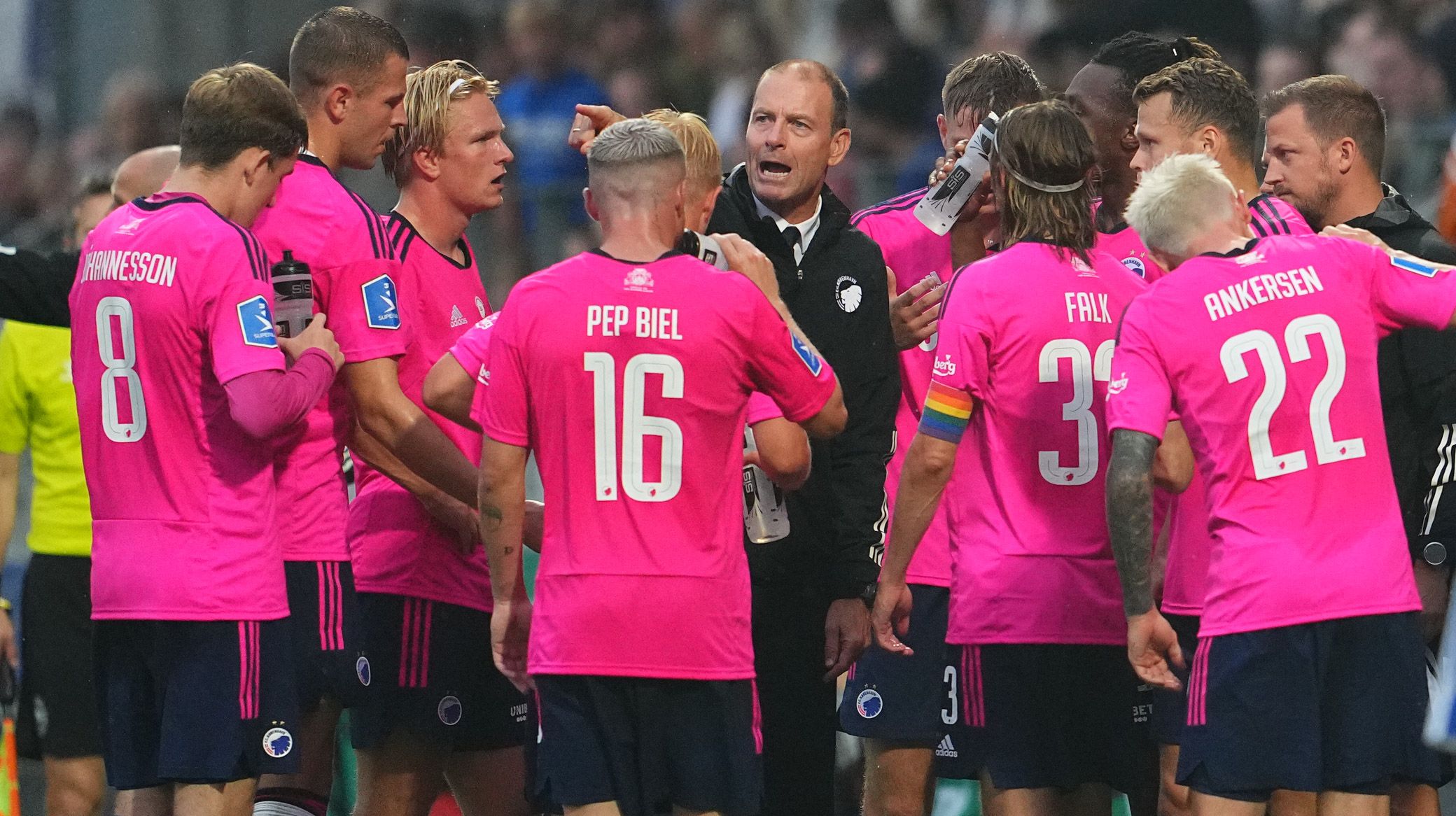 Lars Rønbøg, Getty Images
Thorup: A performance we'd hoped for
20/08 2022 10:42
F.C. Copenhagen head coach Jess Thorup says the display during Friday's 3-0 win at Lyngby was exactly what the Lions needed, as focus switches back to European competition next week.
Two Viktor Claesson goals and a Pep Biel penalty earned FCK victory. And with the second leg of the UEFA Champions League playoff with Trabzonspor now on the horizon, Thorup is pleased to get the job done on Friday evening.
"It was in many ways just the type of match we had hoped for," says Thorup.
"But of course we cannot give away so many great chances in the first half, so that part was definitely not according to plan. But we got the three points we came for and that was the most important thing. We also had the opportunity to save some players during the second half when we were 3-0 up and completely in control.
"Mathew Ryan delivered another top performance tonight and saved us several times before the break with fantastic saves, and he is also an important part of our game with his footwork.
"But there were many good performances today. Valdemar Lund played a fantastic game, Mamoudou Karamoko did well on the flank, Paul Mukairu and Akinkunmi Amoo came in and hurt Lyngby with their speed.
"Claesson showed his class again today, it's as if the goals come easier now that he's begun scoring, and in addition to his coolness on the field, he also delivers a great work ethic.
"So, all in all, we leave here with high confidence, and we will also need that for the important match that awaits us on Wednesday. And as I said, I am satisfied with a great deal tonight, but I still have higher expectations than what we achieved today.
"We can build on this, and we still have to make sure to avoid the slumps that we had at the start of the season.
"As for Wednesday, I still have hope that David Khocholava, Nicolai Boilesen and Mo Daramy can be ready. They were all out on the training pitch today and it looks better day by day, but it is too early to conclude anything. We'll have to see how it looks on Wednesday."