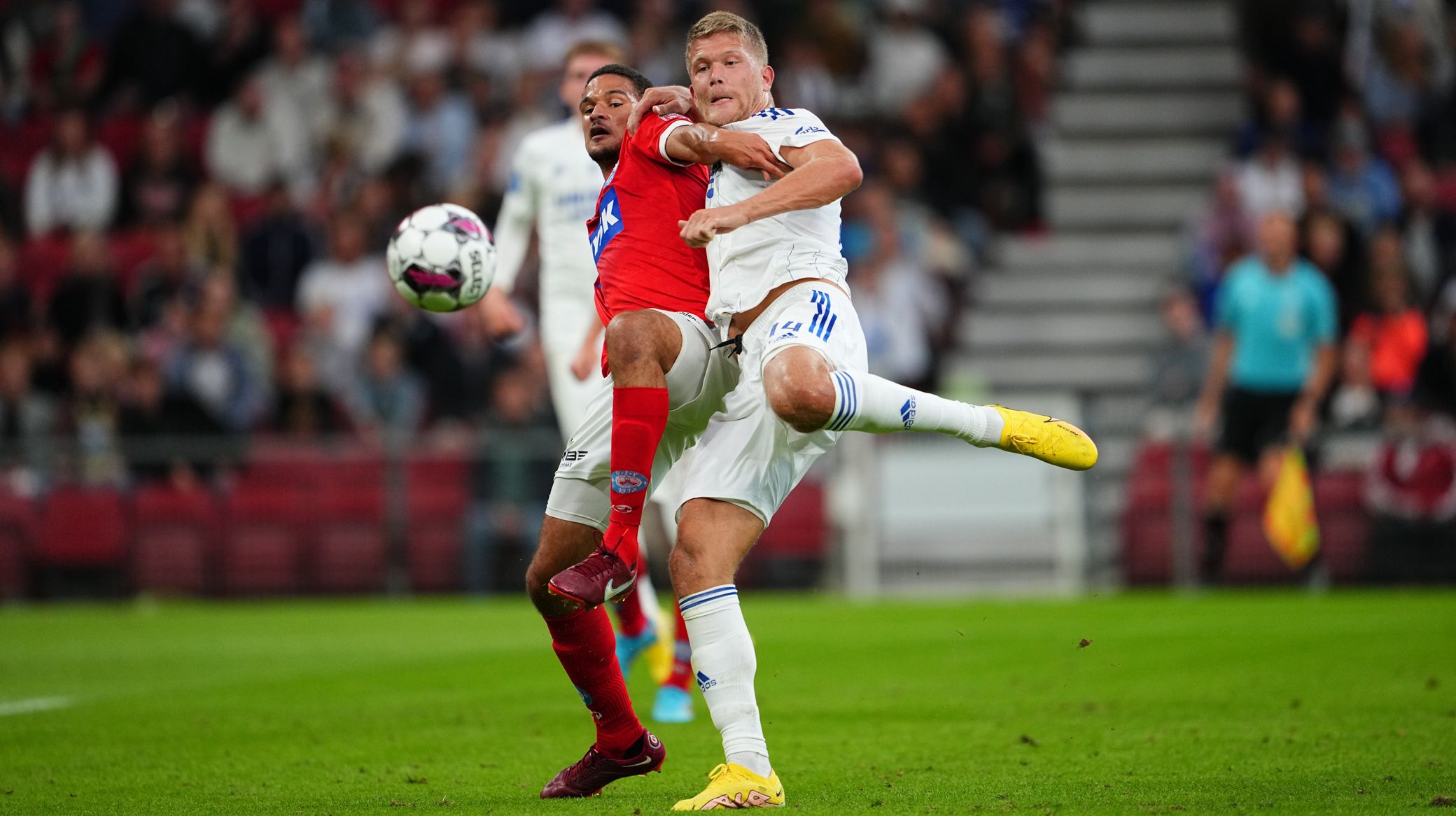 Lars Rønbøg, Getty Images
Thorup: Not perfect, but three good points
03/09 2022 10:23
Jess Thorup says his F.C. Copenhagen squad can still improve after the 1-0 victory over Silkeborg in the Danish Superliga on Friday evening.
Viktor Claesson's first-half header split the teams in Parken, as the Lions bounced back from Sunday's loss at FC Nordsjælland.
Speaking after the game, Thorup said: "It was certainly not perfect, everything we did today, but it was also primarily about the three points, and we got them.
"We have a very close fixture schedule ahead of us, and with our fluctuating results in the SUperliga, this victory was very important for us.
"We knew it would be difficult against Silkeborg, who are a really good footballing team, and we were prepared for them to use many players in their structure. But we manage to keep them away from big chances before the break, and after that I can live with them having the ball a lot.
"We had a really strong period after the break, when we should have extended the lead, but towards the end we were pegged too far back. I would like us to be more dominant there, so yes – there is still a lot to work to do. But I think we were the best team today and we also fully deserved to win.
"Andreas Cornelius made a great comeback and really showed his international class. We saw both with the goal and in a few other situations that they had more men focusing on him, and that gave space for others to run in the box. So I am very satisfied with his efforts.
"As I said, the goal came precisely because Claesson ran in the free space, and then came the layup from Mo and Victor, who were also really excellent today and created a lot from their flank.
"Mo is still a little short of being able to go a whole game at full steam, because with the qualities he has, we would like to have him on for even longer, but we had to take him off after 70 minutes today. But he is on his way and continues to build.
"Claesson has continued his strong period this autumn, where in addition to working extremely hard for the team, he also gets goals for his effort.
"Now we have to go home and evaluate the match and put it behind us, and then we start looking towards Dortmund on Monday and starting the group stage."