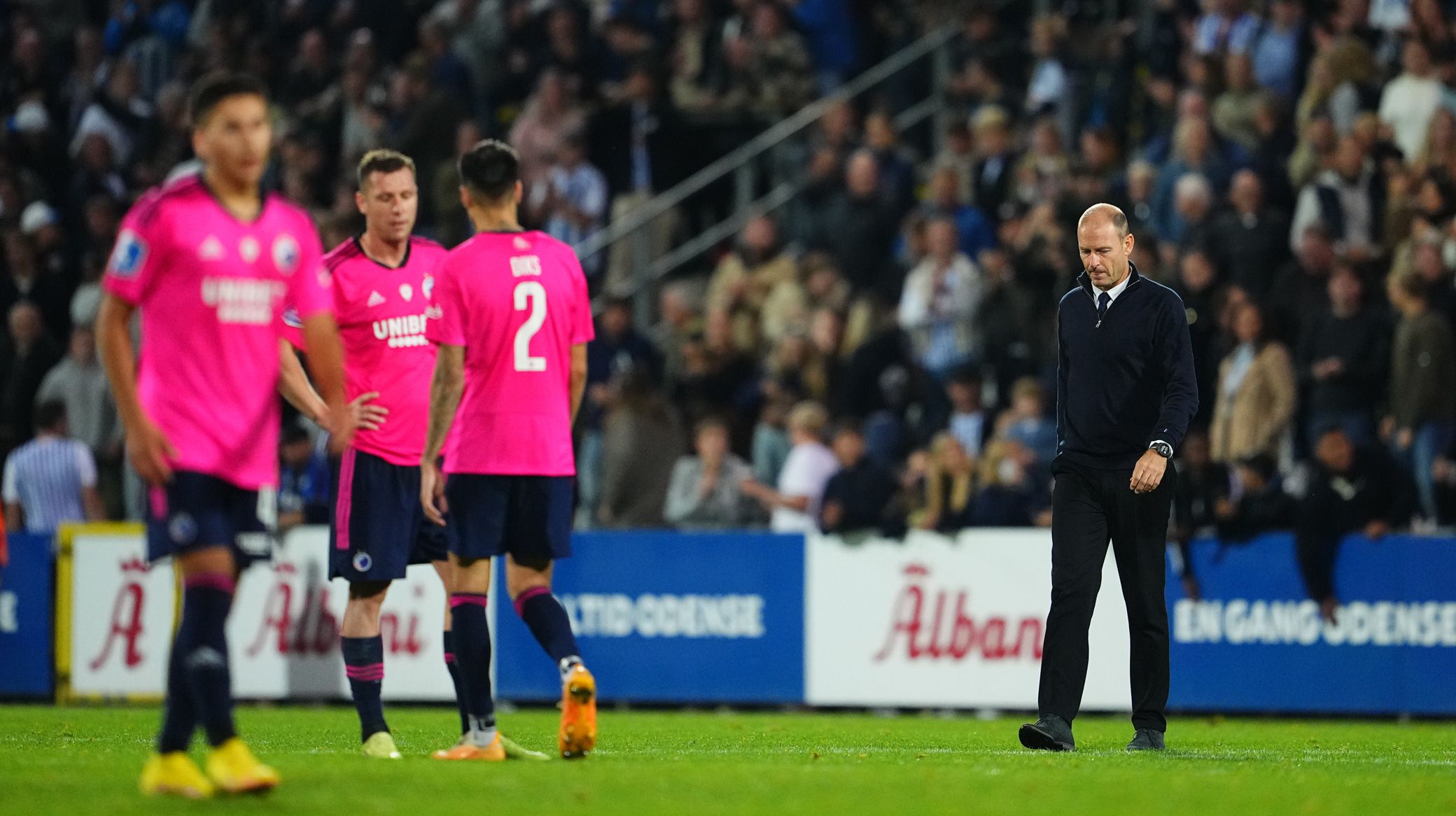 Lars Rønbøg, Getty Images
Thorup: Not good enough for FCK
11/09 2022 16:06
F.C. Copenhagen head coach Jess Thorup says the team performance wasn't good enough in the 2-1 defeat at OB on Saturday.
Viktor Claesson opened the scoring for the Lions but the team couldn't hold onto the lead, as OB claimed three points at the death.
"I understand very well that everyone is disappointed with our performance, and there are a lot of emotions and frustrations that need to be vented. It's completely understandable and I myself am very disappointed with our performance today," says Thorup.
"We had set our sights on building on the good periods from the Silkeborg match last Friday, but what we delivered today was not good enough at all.
"One thing is that we made some big mistakes, which you can't afford to do at this level without being punished. But looking at the game as a whole, we also don't put enough good things together.
"I could where we could have created opportunities, but it happened all too rarely.
"I want to keep in-house what I said to the players after the game, because I need to get home and watch the game again, because there's not just one thing you can look at lay the blame.
"We had actually given the players the day off tomorrow, but we have added it now into the schedule, because we have to meet and talk these things through. Now we have to move on, there is a match again on Wednesday and again next Sunday.
"We will not use the tight fixture schedule as an excuse at all. There are no excuses for this, because it is not just today, but the whole season, where we have been unstable and have underperformed far too often."