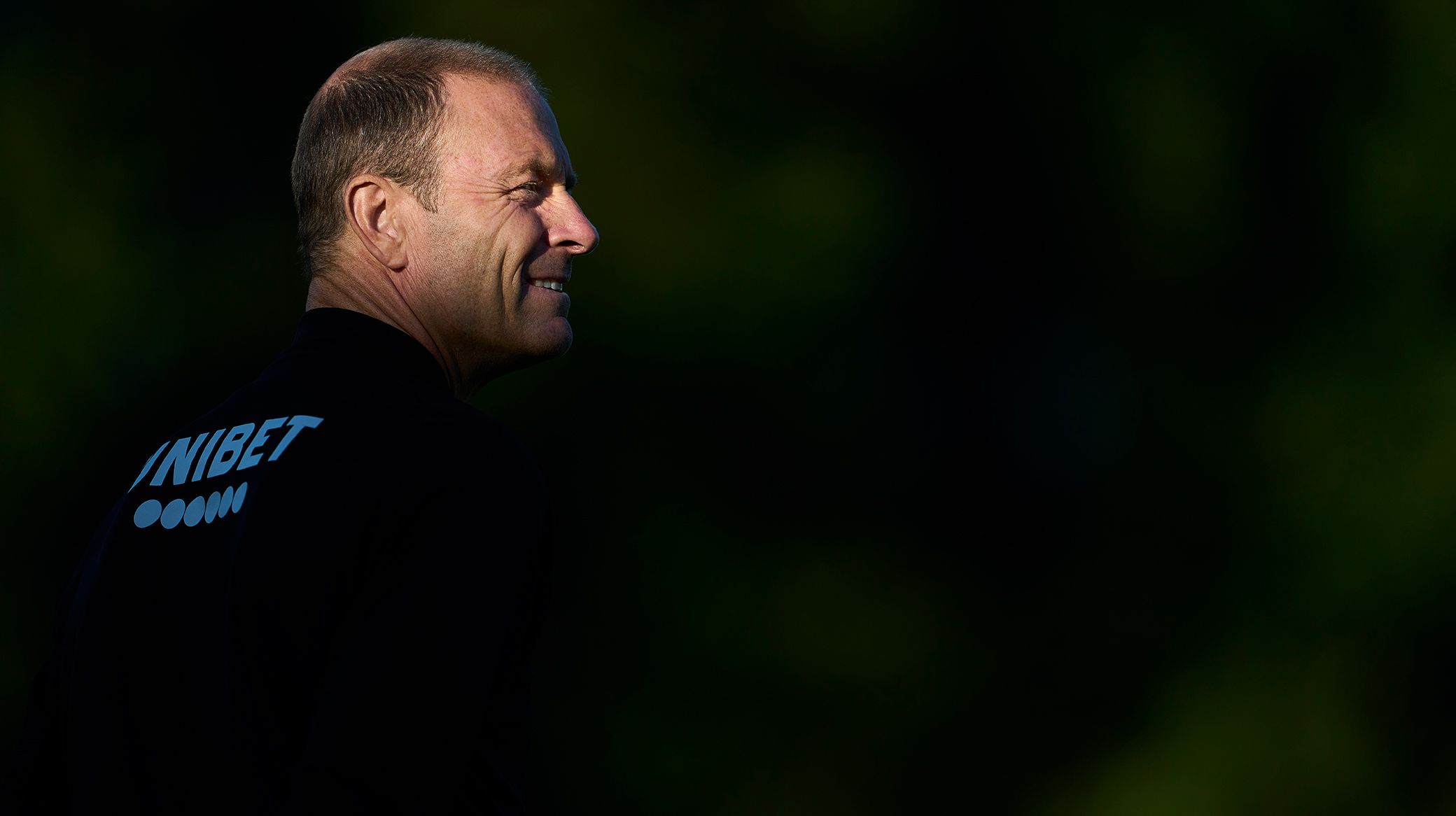 Lars Rønbøg, Getty Images
Thorup: Last Conference group game still important
30/11 2021 15:30
F.C. Copenhagen head coach Jess Thorup insists the final group game of this season's UEFA Europa Conference League – against Slovan Bratislava in Parken – still bears significance despite the Lions already qualifying for the knockout round.
FCK will top Group F after securing a four-point lead over both PAOK and Bratislava with one game remaining.
The win means Thorup's men will be seeded for the round-of-16 draw and won't have to battle through the playoff round.
And the boss hopes to send the FCK fans into Christmas with a positive final result of the autumn.
"Even though we have won the group, it is by no means an indifferent battle for us," says Thorup.
"We want to round off the autumn strongly, so that we can get off to a good start in the spring, where we have very high expectations.
"It is also very important, both for FC Copenhagen and Danish football, that we collect as many UEFA coefficient points as possible for our European ranking
"We have had a really strong European campaign this season, where we have won nine matches, earned one draw and only lost a single match. We must keep going and therefore Bratislava is an important match that we want to win wholeheartedly."
Fantastic support both at home and away
The first half of the 2021/22 season has seen record crowds visit F.C. Copenhagen home games, while attendances across the Danish league have been up.
And Thorup hopes the finals will be entertained by this last European group game of the year.
"Playing in Parken gives us the opportunity to give back something to the fans for the fantastic support we have received both at home and away this season," he adds.
"We have had some terrific atmospheres during our home games, but also on the road it has been really nice. Most recently in Aalborg, but we have had many full away sections, regardless of whether we have played in Gibraltar or Haderslev.
"We owe it to thew fans to deliver a strong performance against Slovan Bratislava."
FCK vs Slovan Bratislava kicks off at 9pm on Thursday, 9 December in Parken – and you can still buy F.C. Copenhagen tickets for the encounter!