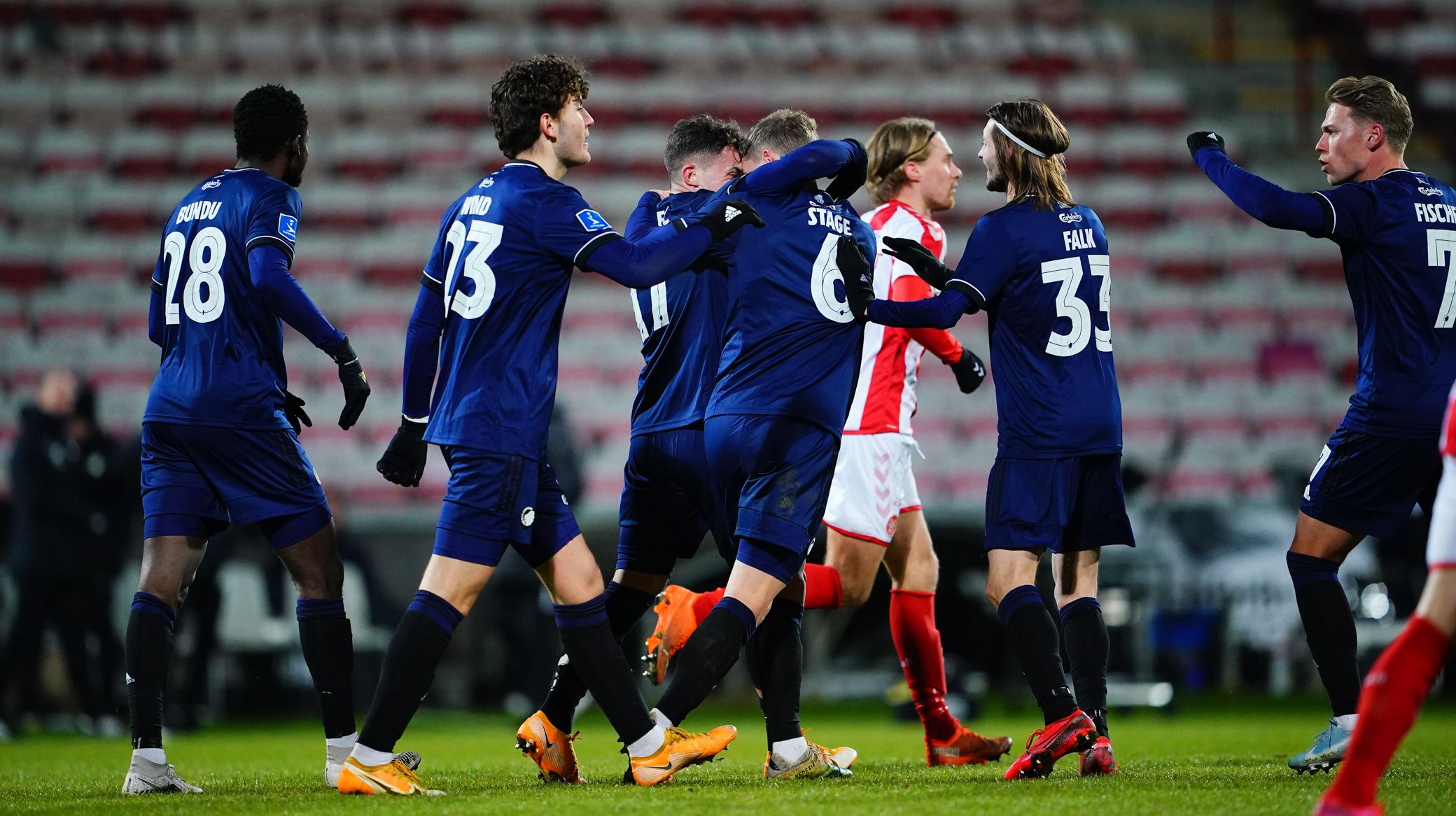 Lars Rønbøg, Getty Images
Thorup: A great team response
04/02 2021 10:50
F.C. Copenhagen head coach Jess Thorup was delighted with his team's response after they came from 2-0 down to beat AaB on Wednesday.
Goals from Karlo Bartolec, Jens Stage and Rasmus Falk after half time secured the Lions a memorable win.
"I'm very happy! We came to get a win and regain form from the end of the autumn and we knew it would be difficult, especially in the first match after the winter break," said Thorup.
"AaB are difficult to play against, especially here in Aalborg, and when we were behind 2-0 at the break, it shows that we did something wrong in the first half.
"But we also showed that we have a strong backbone and faith in things, because it was a real effort in the second half, where the players knew that they had put themselves in the situation we were in, but they fought on together and turned it around.
"It's these kind of games that make a team come even closer together and gain more faith in things, so this victory may prove invaluable.
"We lose Peter Ankersen before the break, but Bartolec came in and played a fantastic 45 minutes and also scored a great goal. That's how we want it, with two in each position, where there is competition for places and where we can keep the same level.
"Mustapha Bundu also showed that he can help us, but also that he lacks a little match training, because he got tired towards the end, even though he only played 45 minutes. But he did what we had hoped for and that was good to see."
Next up for FCK is a trip to AC Horsens on Sunday.