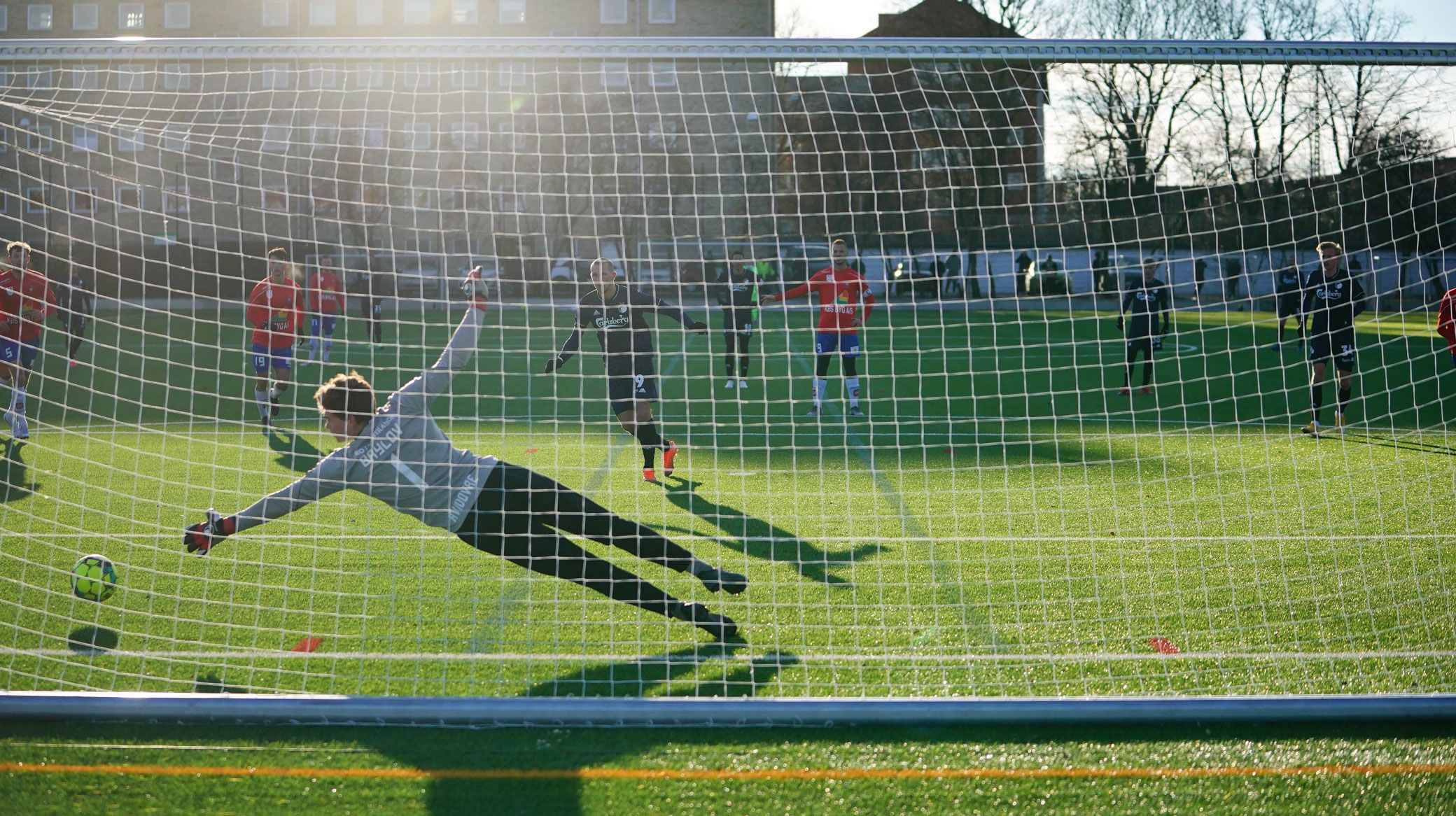 Lars Rønbøg, Getty Images
Thorup: A good start to 2021
15/01 2021 14:46
F.C. Copenhagen head coach Jess Thorup was happy with the result of the Lions' first friendly match of 2021, where his troops played out a 2-2 draw against Hvidovre IF.
Kamil Wilczek and Nicolaj Thomsen bagged the goals for FCK in a game where Thorup switched his entire XI at half time.
"It was a physically fine match, where I saw 22 men in action, and I saw a lot of what I had hoped for, but also a part that we can and must still improve on," said Thorup.
"But this is the first game of the year on a very cold winter day, and we have a number of young players with us and are also trying some players in some slightly different positions.
"We also didn't pick up injuries, which is also important at this time. I saw plenty of good offensive play with fine link-up and a couple of goals, but we also conceded two goals, which of course we would also have liked to have avoided.
"But again, looking at the whole match, I saw a lot that I'm very happy with at this point of the winter break."