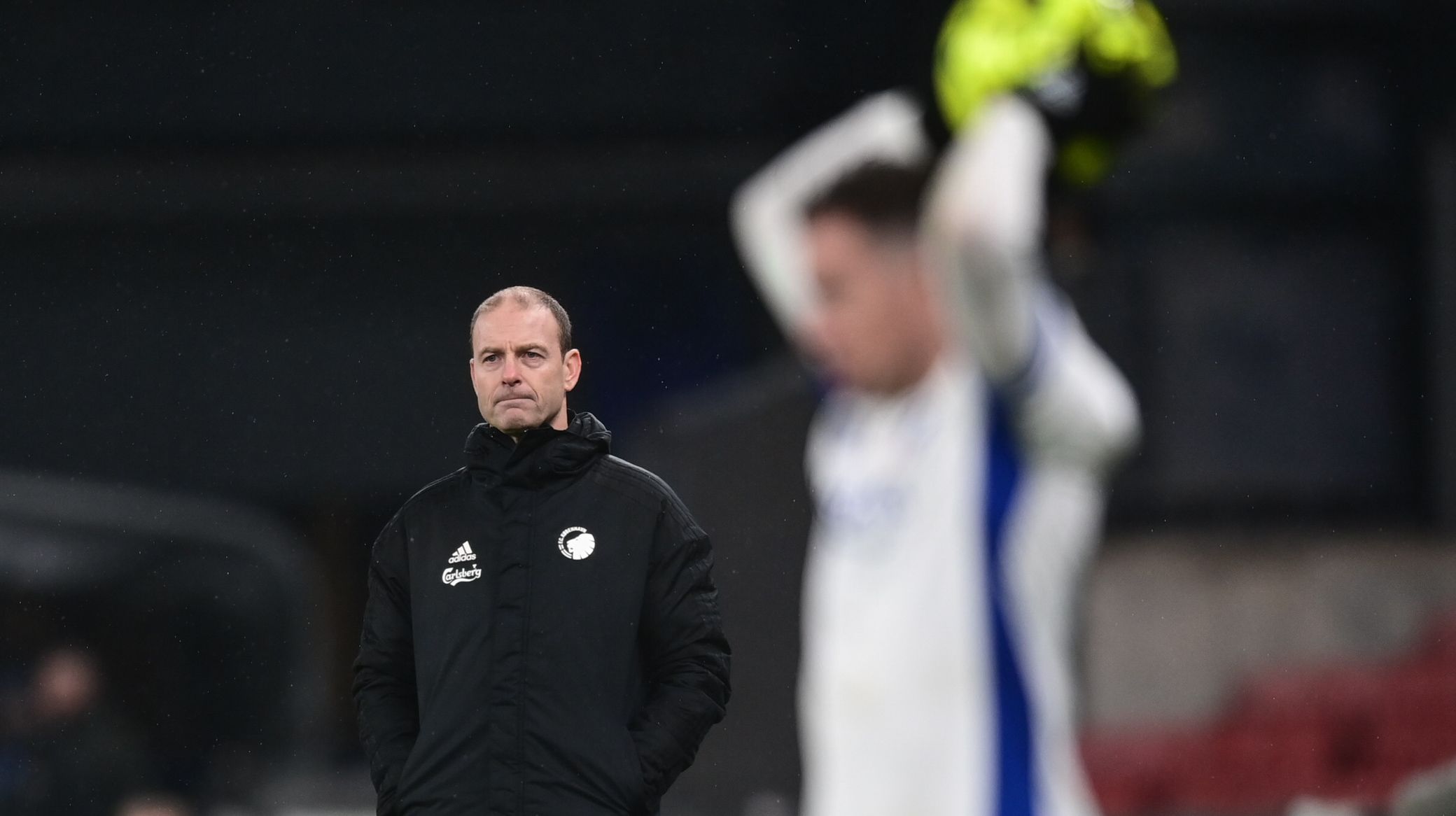 Jan Christensen, Getty Images
Thorup: FCK going in right direction
21/12 2020 12:15
F.C. Copenhagen head coach Jess Thorup says the team is going in the right direction just a few months after he took over coaching duties.
The Lions ended the autumn half of the 3F Superliga on Sunday with a 1-1 draw against OB.
And Thorup used his post-match interview to reflect on the past few weeks.
"I came to F.C. Copenhagen and had some hectic first weeks, but also became familiar with a huge organisation that might have been on a different level or stage than what I had expected," he said.
"That was probably also what made me say that maybe we may have to take a sidestep or step backwards before we could take two steps forward.
"But I think we have turned it around. We now have players with confidence, they believe in themselves and have got the relationships in place, and with three wins and a draw in the last four games, I think we go into the holidays with courage.
"Now we have to look ahead, come roaring out and continue this form when we come back from vacation.
"We have taken some gigantic steps lately, thanks in part to the victories. The players have been very open to new initiatives, and when we start in January, they will come with the right attitude for a good spring half of the season."
Reflecting on FCK's recent displays, which spans a recent run of four games without defeat in the top flight, Thorup pinpointed the positives the team can take with them into the New Year.
"If we look at the facts in the last four matches, we have studied them all, we have created a sea of ​​chances, we have dominated the matches - and the players are happy with their positions and they have created a lot of good relationships. You only have to look at the training ground, and it is these things that make a head coach happy," he said.