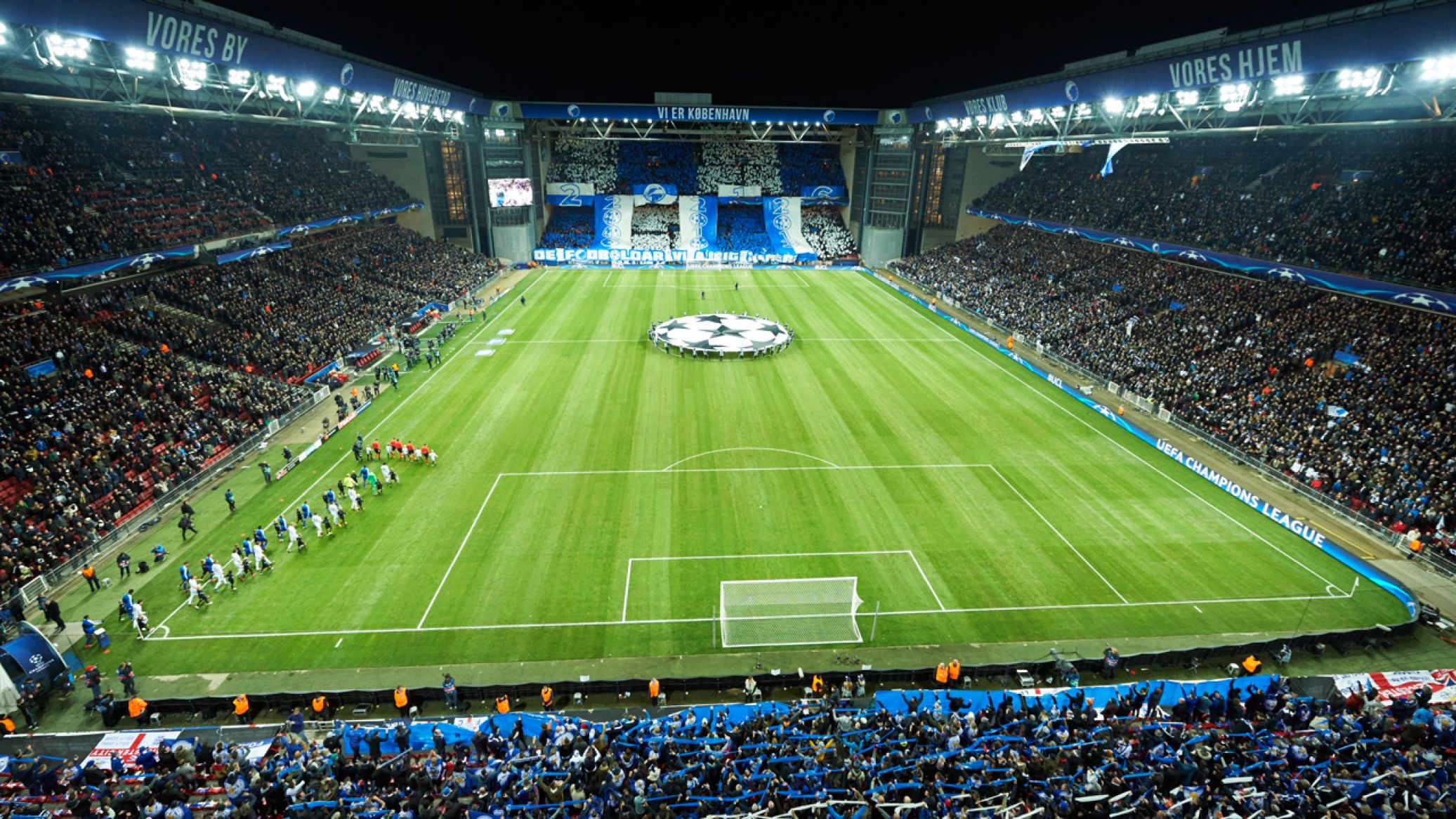 Jan Christensen, Getty Images
Supporter and ticket info: F.C. Copenhagen v Qarabag FK
21/08 2017 09:17
F.C. Copenhagen - Qarabag FK
The second leg of the UEFA Champions League Play-off
Gold and Platinum cards have access
Gold and Platinum cards have access to the match as part of their season ticket plan. You can still buy Platinum cards at billet.fck.dk and thus secure your place at all of our European home matches. If you do not qualify as a Gold or Platinum Card holder, we encourage you to upgrade your season card. It's easy and simple.
Time
Kick-off 20.45
Accessibility
All stands are open except Upper Unibet (B).
Section 12 and DFDS Family Stand opens at 19:15, and other stands at 19:45.
The away section is at Upper Imerco (A11).
Tickets
Buy tickets online at billet.fck.dk.
Ticket sellers open at approximately 18:45 outside the stadium - but you save 40DKK on a fee by purchasing online. The ticket offices can be found in the fan shop and the corner of the B / C stand.
Pre-match at 3. Halvleg
On the corner between the Unibet and IMERCO stands you will find 3. Halvleg, which serves up cheap drinks and something to eat before and after the match.
DFDS Family Stand
The DFDS Family Stand is open - though without the usual features for children due to the time of the match.
FCK EXPERIENCE
Dive into the FCK universe and visit the new FCK EXPERIENCE, which is open until the start of the match. Read more about FCK EXPERIENCE here.
Fan Shop
The fan shop is open from 10:00 until approximately one hour after the match. They have, among other things, the new jubilee jersey the players wear for the game and plenty of other offers.
You can also visit the fan shop's home page here.
Order food and drink with MobilePay
You can use MobilePay when ordering food and drink in the booths via the VoresKBH app. You can of course still pay by credit card. Remember to add your season card to the app so you get the discount when you order.
Read more about the app and download it here
Parking
We refer to the general information on the Telia Park website here.
Order and safety rules
It is a good idea to read the Telia Parken Rules of Procedure, which will ensure the best possible experience for everyone.
Read the Rules of Procedure here
Violations may result in expulsion or other sanctions.
If you have any other questions…
You can find a number of general, topic-divided questions / answers in our FAQ here.
You are also welcome to write to us at kundeservice@fck.dk