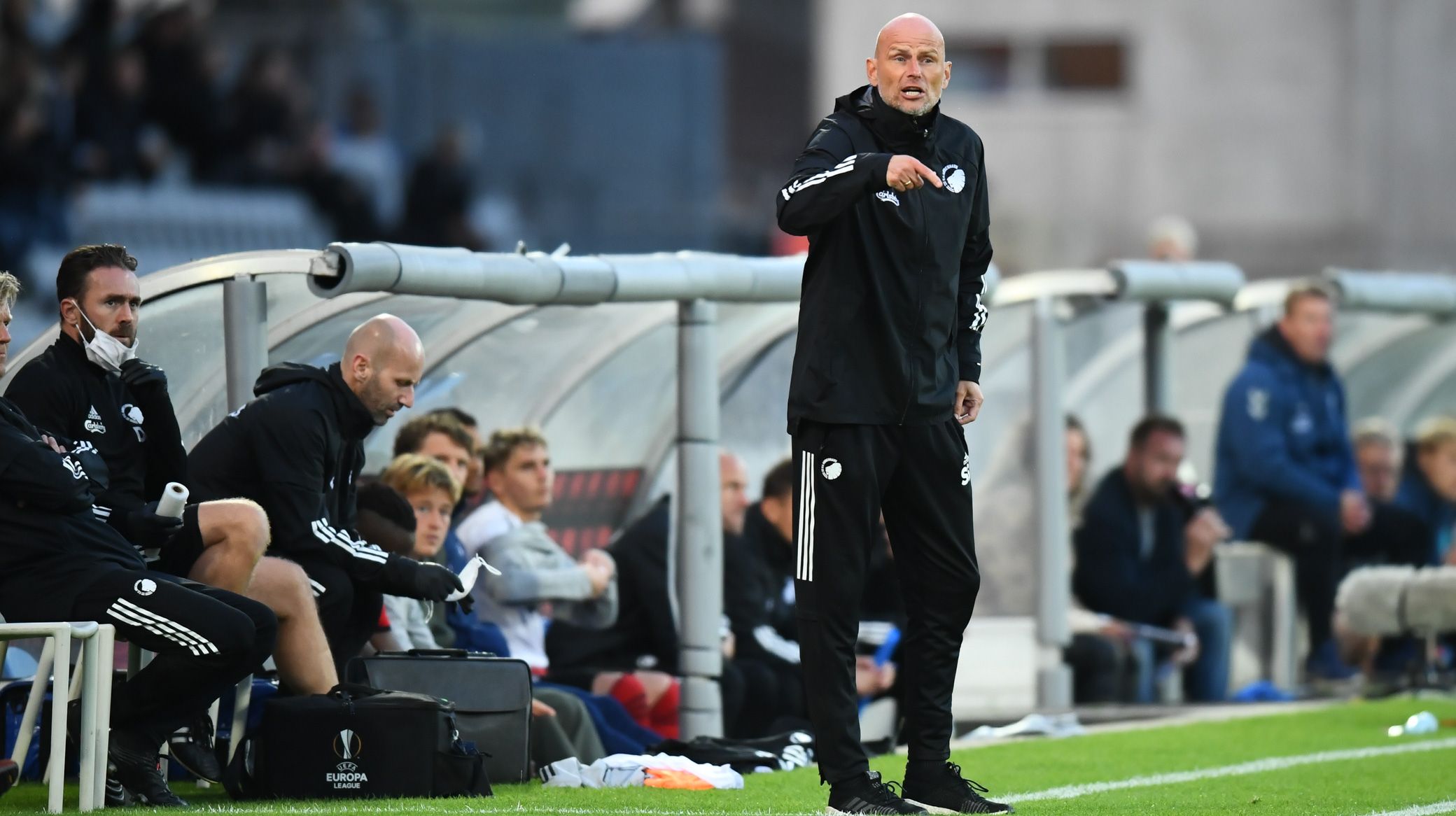 Jan Christensen, Getty Images
Ståle: We were on course for a point
06/07 2020 08:57
F.C. Copenhagen manager Ståle Solbakken rued misfortune as the Lions lost 1-0 at AGF on Sunday thanks to a Kalle Johnsson own goal.
The goalkeeper failed to catch an in-swinging corner, which resulted in the ball dropping into the net.
"We are playing a really good away game today and I think we deserved that one point," Ståle said.
"But unfortunately we are making it difficult for ourselves at the moment.
"Against FC Nordsjælland, they scored from a very tight angle, and against Brøndby they equalised on a poor pitch, and misfortune happened today too.
"We were otherwise very solid today and in good control until they scored. They also delivered a good performance, but we played them right and apart from withstanding some dangerous counter-attacks, we had the greatest chances to open the scoring.
"The only thing I want to blame the players for is that we were too hectic and stressed after the goal instead of continuing to play our own game."
"Now AGF is only four points behind, but if we can play like today and avoid the stupid mistakes, then I'm sure we'll probably get a lot of points. But we've always known that this scenario could occur where they catch us up.
"We have had a lot of adversity this season, and I have explained that many times, but we have to look ahead now and concentrate on the last five games plus the important European match.
"We have to be steady with the players who come back from injuries, because now two games are waiting in Midtjylland and Brøndby, which are also being played at a high pace. So it will be a challenge."