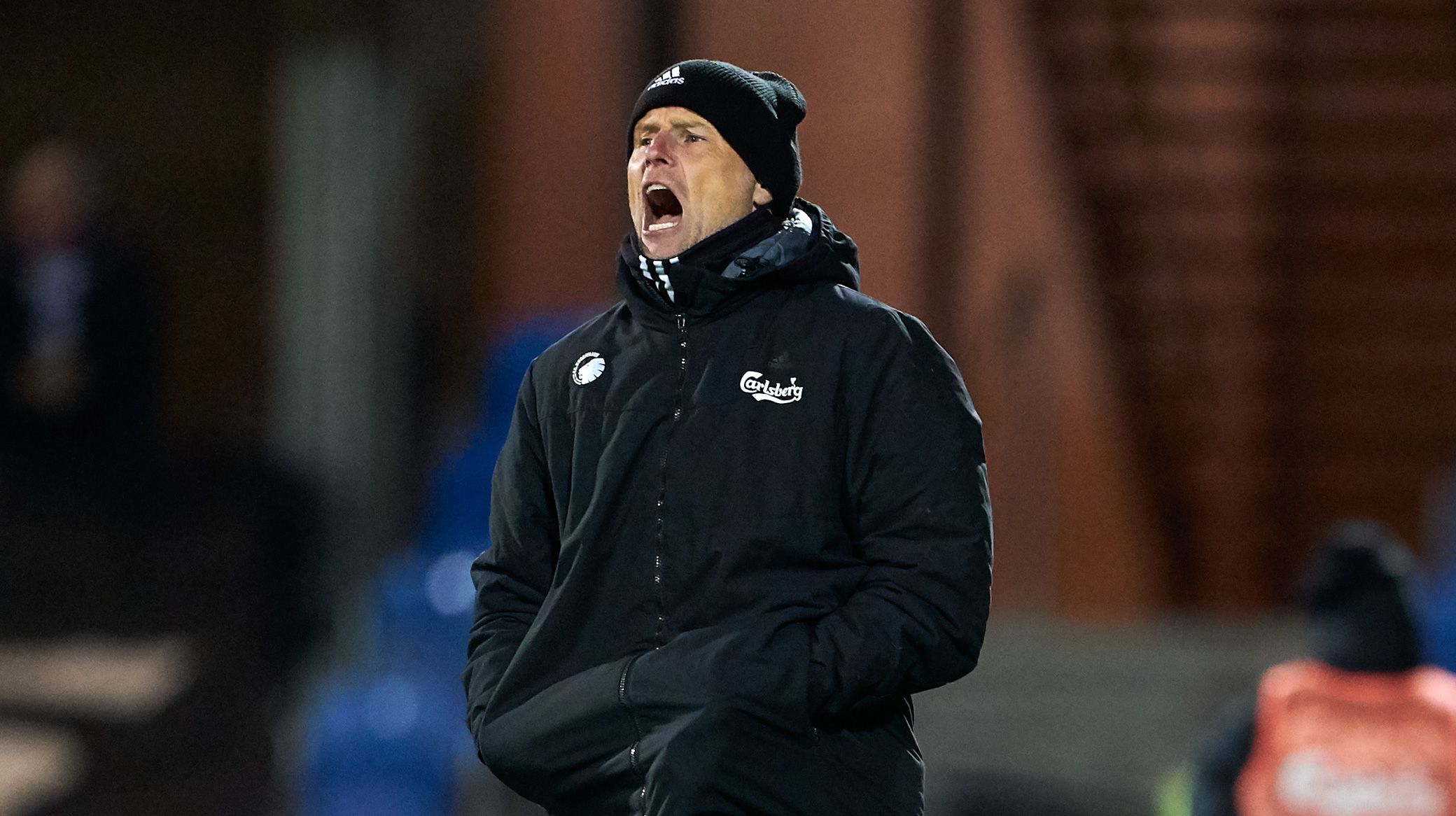 Lars Rønbøg, Getty Images
Ståle: We should have been better across the park
15/02 2020 17:13
F.C. Copenhagen manager Ståle Solbakken admitted the performance wasn't good enough after Friday's 1-0 defeat at Esbjerg.
The Lions lost on their return to 3F Superliga action after a long winter break.
"The first 45 minutes were really okay, where we have two good chances to get ahead, and that would probably have settled the game," Ståle said.
"But instead they got the first goal from a set piece just before the break and then defended wisely.
"It is often difficult when you have to hit back against teams that defend as deep as they do.
"Their gameplan didn't surprise us, and at times I think we played them right, but at other times we didn't play fast enough.
"It was also a slow match with many interruptions and dead balls, but we got a lot of chances after the break, and even though not all of them were good, Esbjerg just defended really strong in the box with (Rodolph) Austin and (Søren) Reese, who were almost kings in both halves.
"Of course we have to manage to get more out of it and get more chances than we did today. After our training camp, I had hoped we were farther ahead now, but today we needed to be better at every stage of the game. We are far too easy to counter, and our offensive players lacked the last piece in getting free and in the crucial passes."