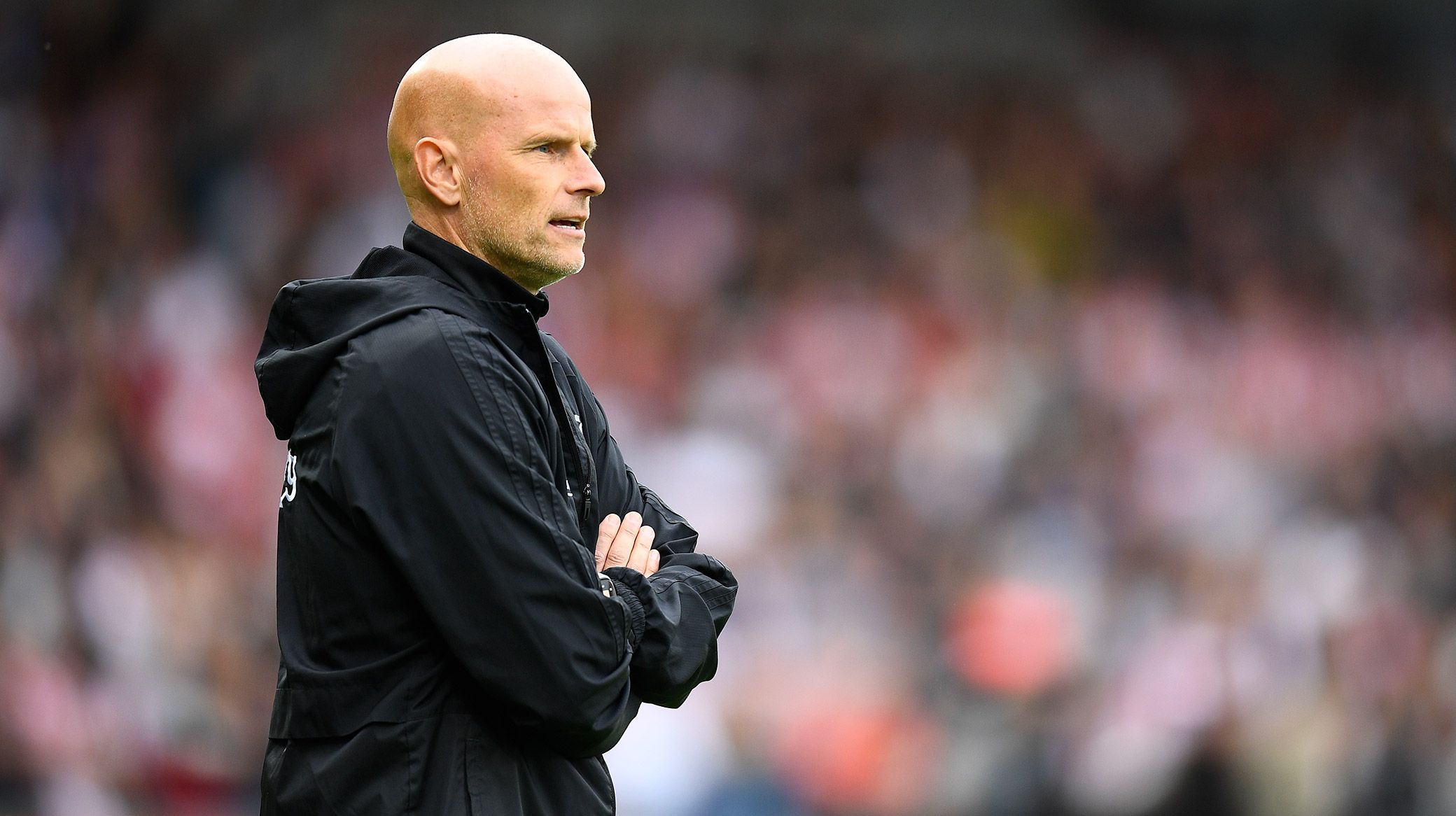 Jan Christensen, Getty Images
Ståle: We must beat Esbjerg on Sunday
17/10 2019 14:08
F.C. Copenhagen return to 3F Superliga action on Sunday afternoon against Esbjerg.
And manager Ståle Solbakken is pleased with the state of his squad following the international break.
"We have had a good international break, where we had two reserve team matches," Ståle said.
"Players such as Nicklas Bendtner, Pep Biel, Nikolaj Thomsen and Michael Santos, among others, have been able to get some match action.
>> Buy F.C. Copenhagen tickets
"It has been good for them and our national team players have all returned in good condition – and for some of them with positive experiences. In general, I think we are well prepared for the coming period, but there is also an intense programme waiting for us. Seven matches in 21 days, so we have to get the most out of everyone to do well in all competitions."
 
We must ensure a good start
"In the Superliga we must put together a string of results and it starts with Esbjerg on Sunday," Ståle said.
"They have shown signs of progress and have beaten Brøndby, among others, recently, so we know that we need to make a concerted effort and be ready for a motivated opponent on Sunday. We must ensure a good start to this coming run of games."
 
Injury update
"Jonas Wind and Nicolai Boilesen are both working hard with their rehabilitation, and things are going well," Ståle added.
"Stephan Andersen has been on the pitch again and Robert Mudrazijia is training more and more with the team.
"Dame N'Doye is also working well to get fit again, but it's still too early to say when he'll be ready to play matches. We take it step by step and he tries to be patient, even if he misses playing."
FCK take on Esbjerg at 16:00 on Sunday and you can still buy tickets for the game.
Check out our How to Buy F.C. Copenhagen tickets guide here!