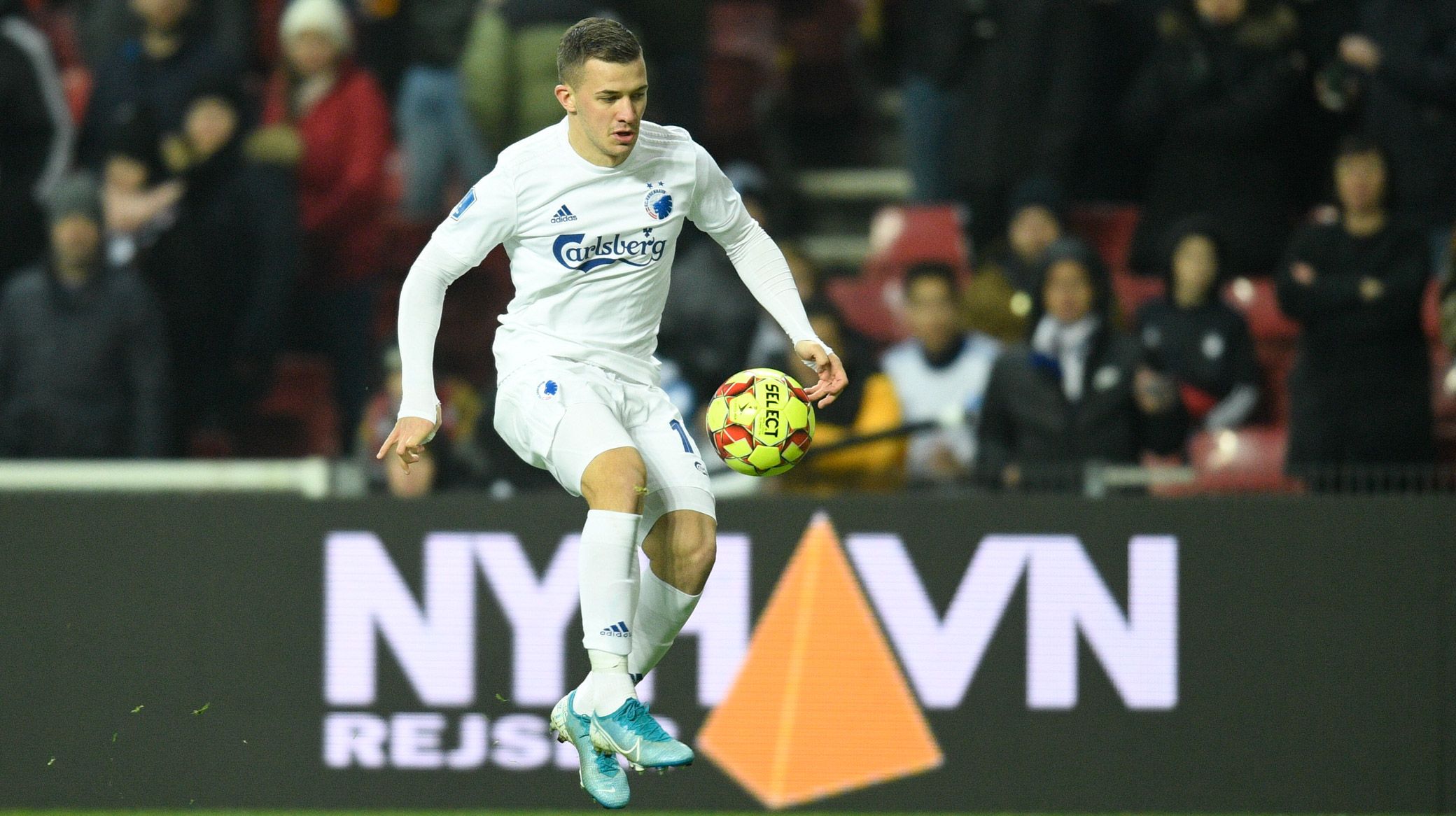 Jan Christensen, Getty Images
Ståle: We kept pushing for the win
24/11 2019 20:03
F.C. Copenhagen earned a narrow 2-1 victory over Hobro on Sunday and manager Ståle Solbakken was relieved to get all three points.
"When we play in a match like this one today you know the first goal in going to be important," Ståle said.
"We had two or three good chances before they went in front, and had we scored on one of them, it would have been a much different game. I knew then that a very difficult match awaited us because Hobro are so good organisationally.
"Our first half was really strong, but our second half was a bit weaker. We just needed the last few minutes to make it all come together and we were probably a little too impatient in our game."
Pieros Sotiriou scored both goals late on for the Lions, who now move four points behind 3F Superliga leaders FC Midtjylland.
"Yes we kept pushing, and eventually in the game we got better at mixing our style," Ståle added.
"They weren't so good on the flanks, so we got into some crucial areas and sent the ball over to Pieros who, in the end, made it 1-1 and then won the game.
"At the same time we must praise and thank Kalle (Johnsson), for his match-winning saves when we were 1-0 down."
Next up for FCK is Thursday's UEFA Europa League trip to Malmö, kick off 21:00.