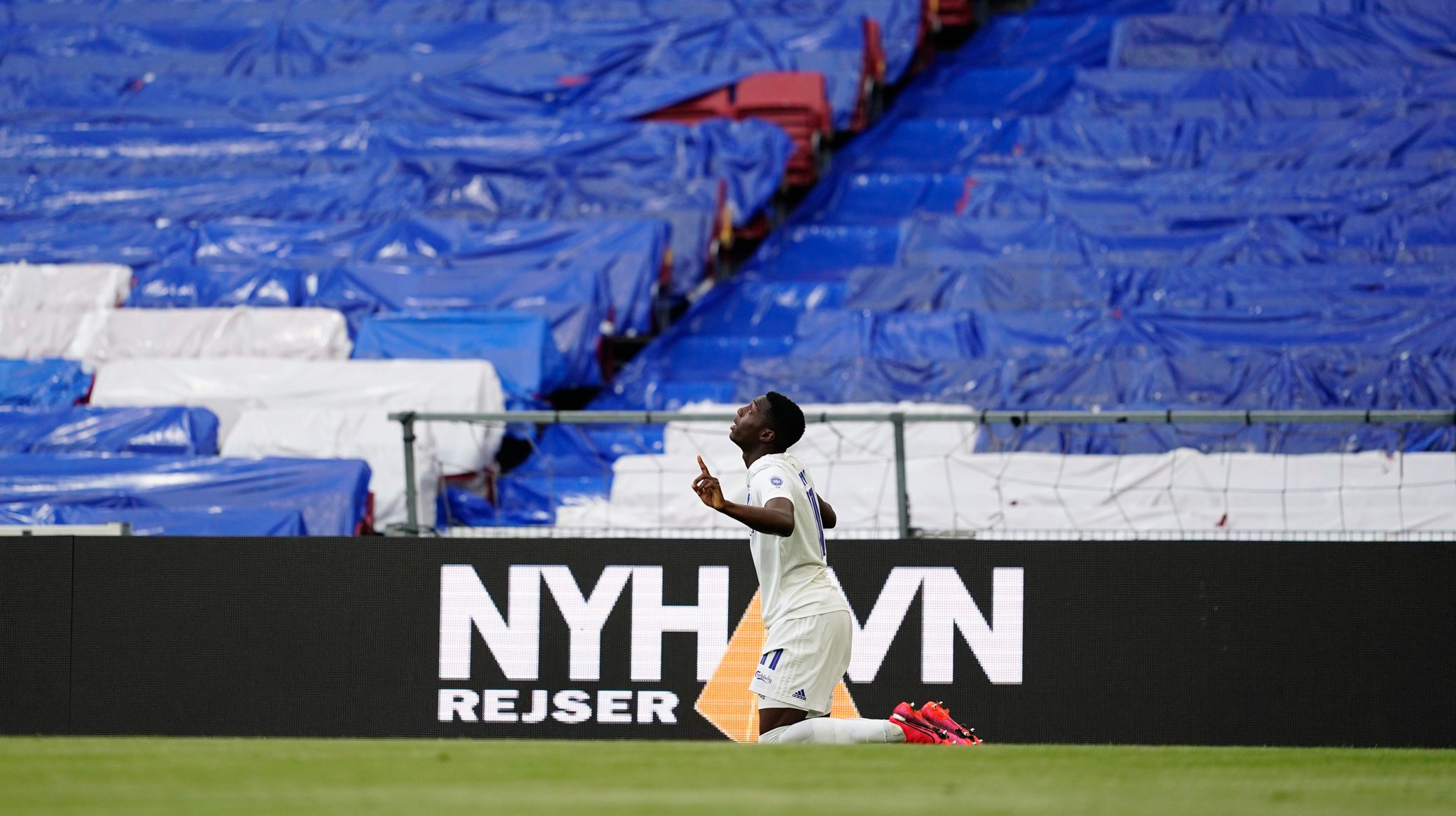 Lars Rønbøg, Getty Images
Ståle: Victory never under threat
18/06 2020 10:40
F.C. Copenhagen manager Ståle Solbakken expressed his satisfaction after the 2-0 win over AaB on Wednesday night.
Two goals from Mohamed Daramy earned the Lions three points and another win in the race for top spot in the Superliga.
"We came out well with a good expression, and in the first half we played good football, which we also did for long periods against Lyngby and Randers," said Ståle.
"Several of the players felt it was very hot and humid, and they did not make the same gains after the break, but we never felt the victory was under threat.
"After Karlo Bartolec and Nicolaj Thomsen entered the field and we adjusted the tactics a little bit, it worked better in the last quarter, where we got more chances for the third goal. Maybe we should have done something before."
Daramy was also named Carlsberg's Man of the Match after his double.
"Mo has progressed step by step and it's easy to forget how young he really is," Ståle added.
"He has gained more physique, more muscle and has become more resolute in his game. We are very pleased with his development and he can play multiple positions. It can become important as we get more of our offensive players back."
Daramy was taken out shortly after the break when he felt groggy after a clash with an AaB player. The coming days will reveal if he is ready to move on.