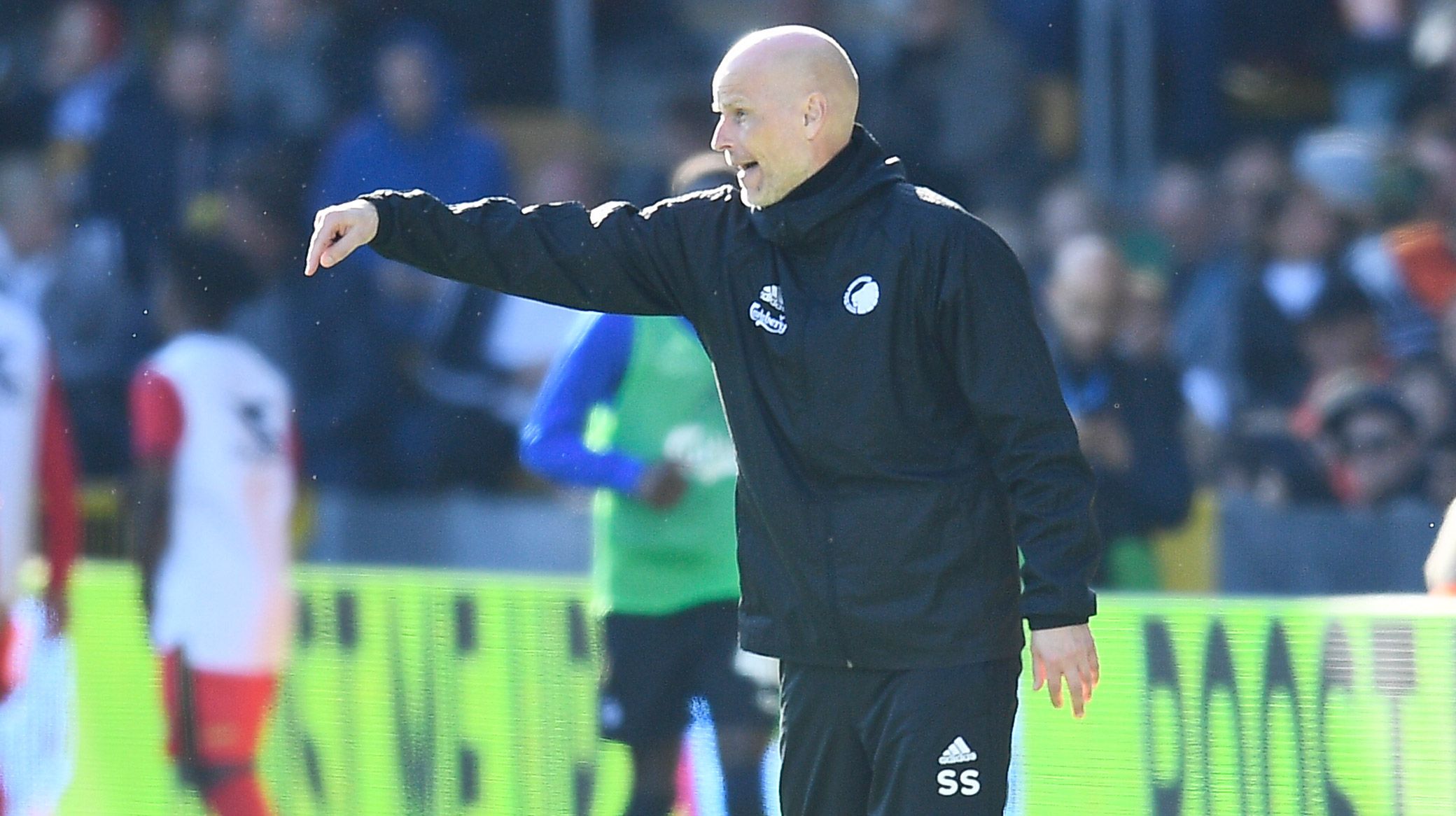 Jan Christensen, Getty Images
Ståle reacts to FCN win
23/04 2019 11:33
FC Copenhagen beat FC Nordsjælland 3-0 on Monday to complete a winning double over the Easter break.
And FCK manager Ståle Solbakken was delighted with the six points.
"It is a huge achievement to win the first five games in the playoffs, and especially the way we have come through Easter with victory at Brøndby, home to Midtjylland and now up at Nordsjælland," Ståle said.
"The last three times we have played at FCN it has been a draw. But it was great to get the victory today and once we went 3-0 up they didn't give us much worry for the final half-hour.
Now we have to finish the work
"But we cannot now sit back, just because we won here. All matches are difficult and we have two exciting home games against OB and Brøndby to come.
"This team has delivered a fantastic season and also some historical achievements internationally by beating Atalanta and winning in Bordeaux, but now we have to finish the work before we start comparing with previous FCK teams."
Ståle on Jonas Wind
One player who was in particular focus of the press after Monday's victory was Jonas Wind, who shone once again in a Lions shirt.
"We were very sorry about Jonas's injury last summer, when he was chosen to play a major role in the attack. But he came back well after building himself up, so I have much praise for our physios for that work," Ståle said.
"He scored against Brøndby in his first match, and since then he has improved further.
"He is first and foremost a goalscorer, but he is also a brilliant assist maker. We saw this against FCN, where he played the ball to Viktor (Fischer) when others would have shot."
Next up for FCK are home games against OB and Brøndby.
And you can buy tickets for both matches - on April 28 and May 5 - on our ticketing website or in the Telia Parken stadium fan shop.
>> Buy FC Copenhagen tickets today