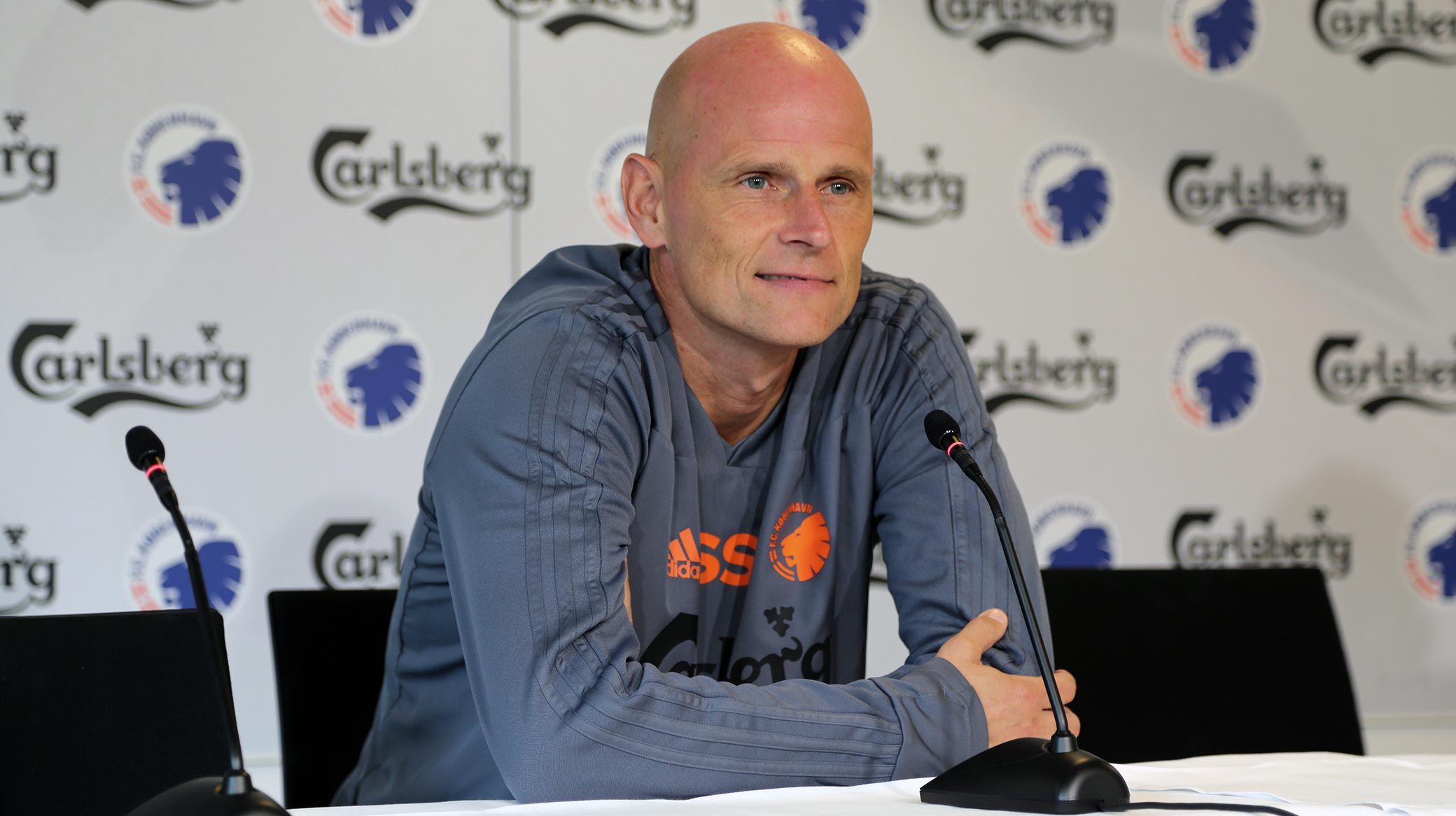 FCK.DK
Ståle: Prague has 'wild and unrestrained attack'
24/10 2018 17:54
FC Copenhagen manager Ståle Solbakken believes Thursday's Europa League opponents Slavia Prague will be the team's toughest challenge yet.
FCK host Slavia Prague in Telia Parken at 18:55 on Thursday.
The Lions are unbeaten in Europe this season and sit joint-top with Zenit in Group C.
Prague beat Bordeaux before losing to Zenit in their opening two fixtures.
Prague 'full of optimism'
And Ståle insists the Lions are wary of the danger this Czech side will bring to the capital.
"Slavia Prague are probably the team in the group that is in the best shape right now," Ståle said.
"They won this weekend, they are full of optimism, they drove FC Zenit hard and had many chances, although some were from distance.
"But their 13 corners to Zenit's two testifies that they made a good impression.
"I think all matches in this group are close - I said that before we started even started playing.
"But we are at home and we always try to be ourselves and focus less on the opponent. Of course I have shown the players their biggest profiles, and how we think they want to play. So we are confident in influencing the match, but we must also be skilled in the periods when we will defend ourselves."
Ståle on Prague attack
Copenhagen head into Thursday's game having won each of their last three games.
But Prague themselves have won eight of their last 10 and are in fine form.
"Slavia has a more wild and unrestrained attack than the other two teams in the group," Ståle said, assessing the Lions' opponents.
"They do not think so much about who they meet or whether they are at home or away. Bordeaux and Zenit have a little more distinctive character on the pitch, whereas Slavia's offensive players seem to have a little more of a free role and shift positions more."
Ståle also gave an injury update on two players.
Jonas Wind will play in the U19 game on Thursday and is planning a whole U19 match on Saturday, after which he is completely "fit for selection", as Dave Cosgrave said.
Viktor Fischer was not on the training field on Monday or Tuesday, as a precaution while he was treated for an ankle issue. However, he will train with the rest of the squad tonight.
>> Buy FC Copenhagen tickets today