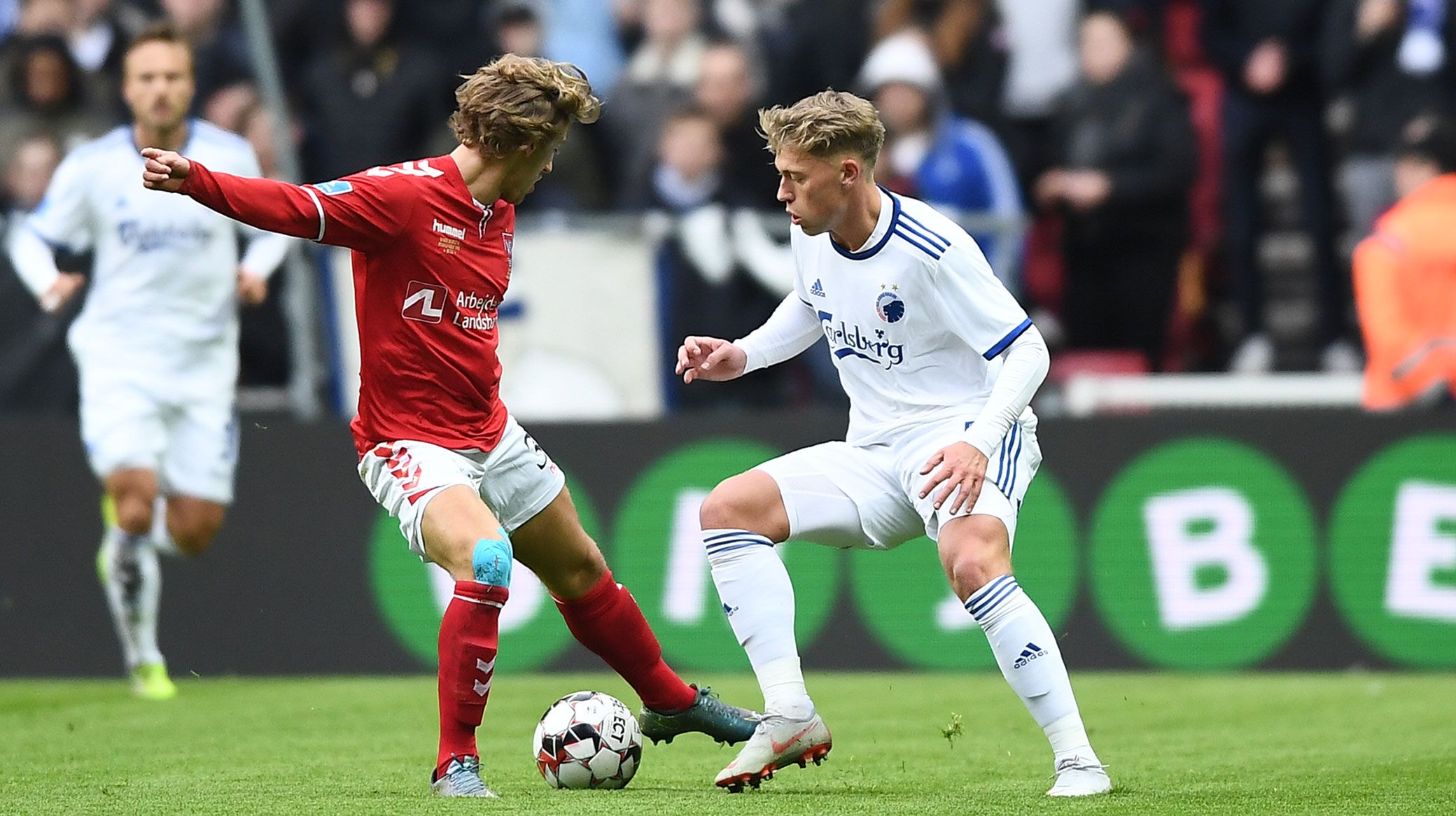 Lars Rønbøg, Getty Images
Ståle: The pitch caused problems today
04/03 2019 10:06
FC Copenhagen manager Ståle Solbakken conceded the Telia Parken pitch did not make things easy in the 2-0 win over Vejle on Sunday.
But the boss is happy that a new pitch will now be laid.
"The first 60 minutes were OK, but the pitch today made it difficult to play fast football - fortunately we will soon get a new pitch!" Ståle said.
"But the first 60 minutes were, as I said, OK. Not dazzling, but OK.
"Unfortunately, neither Zeca nor Falk were on top form today, they did not have their best of days.
"But that's fine. Zeca has played 10 good matches in a row. And the fact Zeca and Falk weren't on fire meant we had to work a bit harder."
Goals from Jonas Wind and Robert Skov before half time secure the victory for FCK, who remain top of the Danish Superliga table.
"Overall we had fine control of the match. However, Vejle had two big chances - one of them was a copy of their opening goal from our first match against them," Ståle said.
"However, we got a little more control on Vejle after Pieros entered the game, because with him on the pitch we pushed Vejle far better.
"But we also have to remember that we started practically with a brand new left side, where we started with Pierre Bengtsson, Sotirios Papagiannopoulos and Viktor Fischer.
"Fischer it seems to have made sense, and it was good to see that he physically stood up to what he was supposed to - even though he might have played five or 10 minutes more than planned."
Next up for FCK is a trip to FC Nordsjælland on Sunday, March 10.