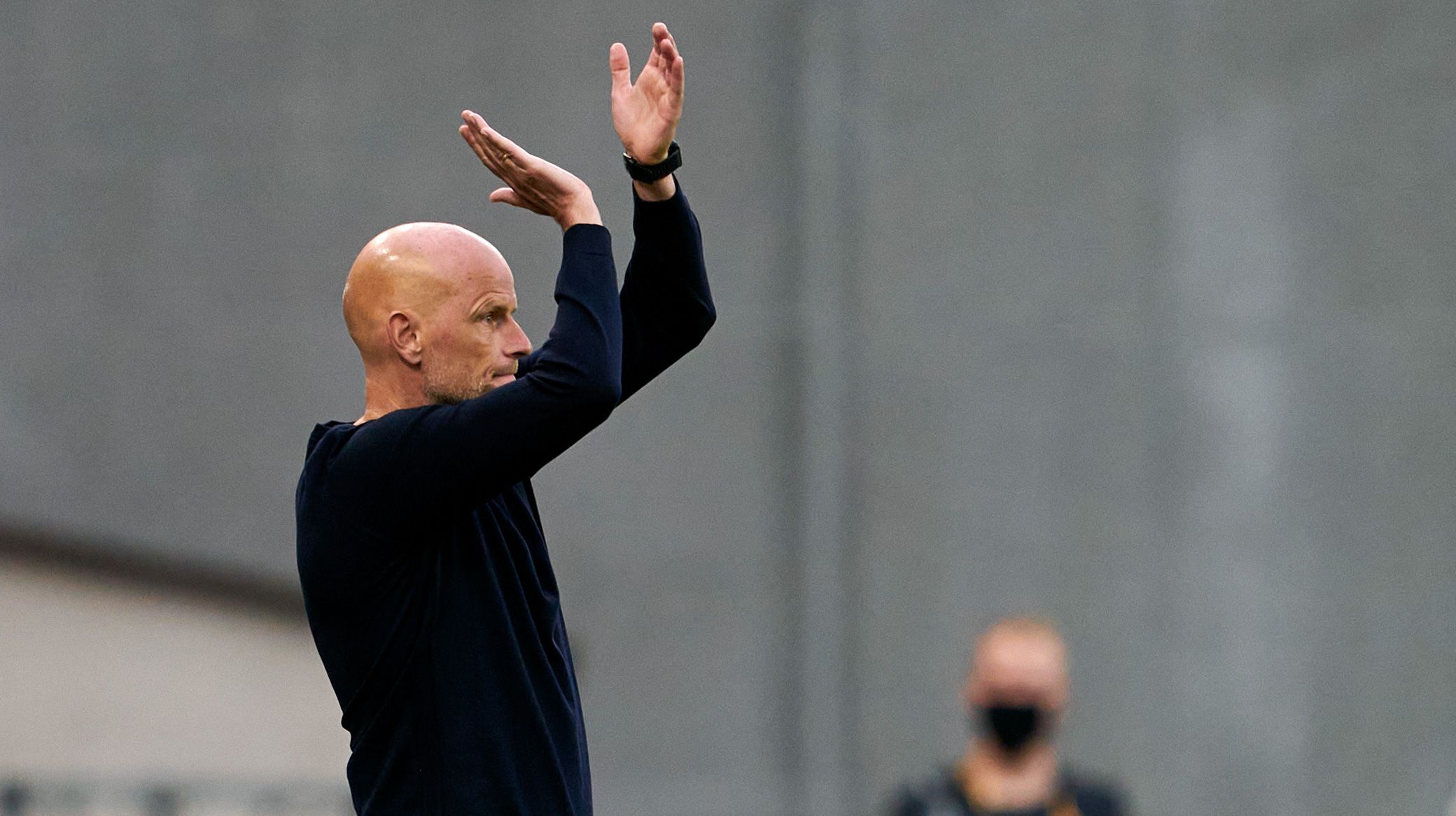 Lars Rønbøg, Getty Images
Ståle: A fantastic performance in Europe
06/08 2020 09:28
F.C. Copenhagen manager Ståle Solbakken was all praise for his players after the 3-0 UEFA Europa League victory over Istanbul Basaksehir on Wednesday.
The Lions secured a 3-1 aggregate win to progress to the Final Eight in Germany, where they will face Manchester United on Monday.
And Ståle was delighted with the team's performance, although remains disappointed fans were not allowed to attend the game inside Telia Parken.
'Absolutely fantastic performance'
"I am very happy on behalf of the players, it is a historic achievement to be in the quarter-finals of the Europa League for a Nordic team," Ståle said.
"A quarter-final weighs very, very high for me in the history of FCK, but it's just a shame that no one else has been allowed to take part in it live.
"It hurts to think how 30,000 in the stands would have felt when we knocked the ball around in the final minutes. It's a shame for the fans but also for the boys that they did not get to celebrate in a way they deserved.
"But I'm very happy that the match developed in such a way that we were not put under pressure in the end. It's an absolutely fantastic performance by the team today."
Ståle on Manchester United
FCK will now head to Germany for a quarter-final clash with Manchester United.
And Ståle revealed he has already been in touch with United manager and compatriot Ole Gunnar Solskjær ahead of the game.
He also expressed his reservation that United will be a far tougher opponent than any they have faced so far in Europe this season.
"What they have shown after the coronavirus break has been very impressive," he said.
"It could be a great match, but also an ugly match if they play to their maximum.
"It's the third-best team in the Premier League, who have not lost in a long time, and who beat LASK 5-0 with their B team, so… I can't hear the Champions League anthem (for us) in the distance!"