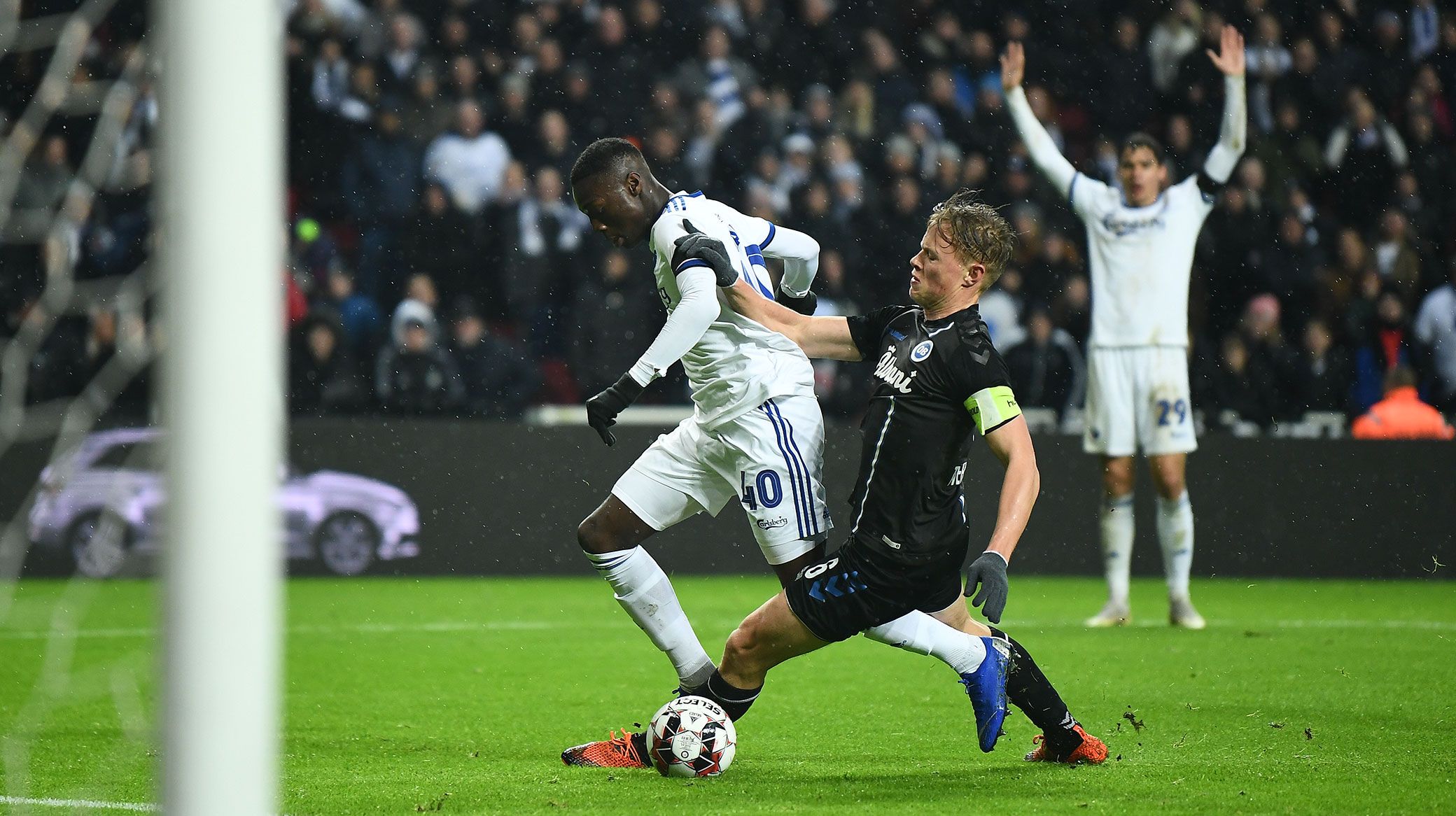 Lars Rønbøg, Getty Images
Ståle: Everyone knows what they have to do
11/02 2019 17:36
FC Copenhagen got the spring half of the Superliga season off to a bang with a 6-1 win over OB in Telia Parken on Sunday.
And FCK manager Ståle Solbakken was delighted with the result.
"Of course I had not thought about a 6-1 victory, and the size of the win was probably a bit over the top, but we were very effective," Ståle told FCKTV.
"We played well during periods where they had difficulty, and we also had periods where we can play better."
FCK were missing Viktor Fischer and Dame N'Doye for the game - but three goals from Robert Skov plus Nicolai Thomsen, Peter Ankersen and Carlos Zeca strikes ensured a comfortable win.
"When things go so well today, it's because everyone knows what they have to do," Ståle sale.
"Jonas Wind and Pieros Sotiriou are also good football players, Thomsen fit in well into the game - and Skov, he has been our match winner for a number of games now.
"I also think Rasmus Falk has developed really well as a central midfielder, so everyone knows their role, even when Fischer and N'Doye are not involved.
"We would like to have those two with us, as they have some qualities that few in the Superliga have.
"But it's not like we cannot do without them. Hopefully we all get through training ahead of next week."
Next up for FCK is a clash with Randers next Sunday in the Superliga.
The spring leg of the season is usually less congested than the autumn.
And Ståle acknowledges that the players have a chance to recover better with the week-long breaks between games.
"We were a bit worn down towards the winter break, but I think we did well through the many matches - and we like to play many games," he said.
"But the first match after the winter break is always difficult, both physically and perhaps psychologically for some, so it was good to get through today's struggle.
"If I wasn't going to choose Skov as today's Man of the Match, it would be Zeca. He was the best player in the last five or six games in the autumn - and he followed up today with another really good performance."