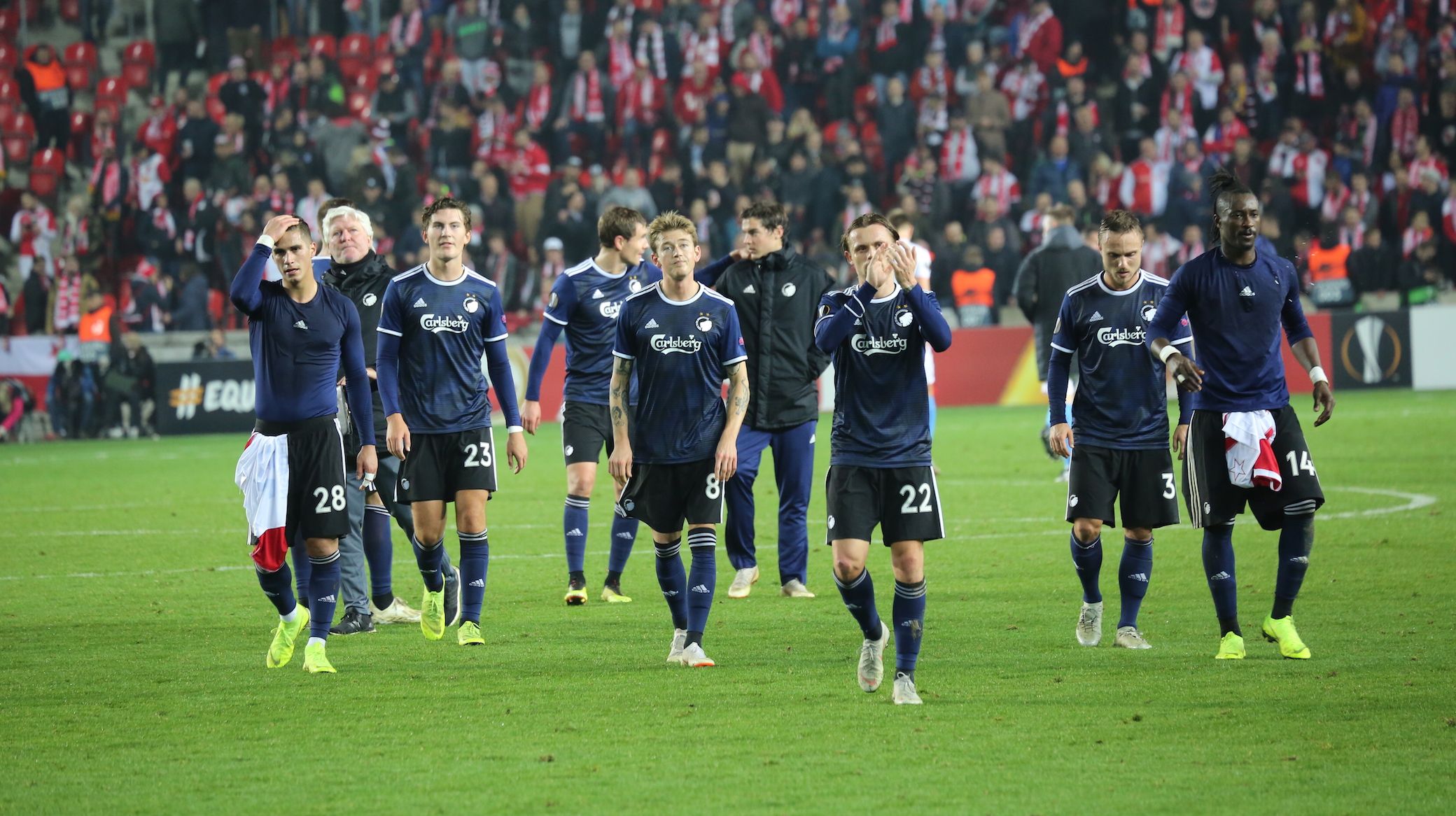 FCK.DK
Ståle: Another great away result
09/11 2018 17:57
FC Copenhagen manager Ståle Solbakken was all praise for his side after the 0-0 draw at Slavia Prague on Thursday.
FCK earned a vital point in their mission to escape their Europa League group.
It adds to a continued run of excellence away from home in Europe this season and Ståle was delighted with his man.
"We have done fantastically well in Europe this season with victories in Finland, Iceland, Bulgaria and France as well as a draw in Italy and this evening," Ståle said.
"This is over a long period of time and it's only the home defeat against Slavia that leaves us where we are.
"Otherwise we cannot complain about anything."
The result and Zenit St Petersburg's 1-1 draw with Bordeaux on Thursday means there are no place changes in Europa League Group C.
And Ståle is pleased the Lions still have their fate in their hands.
"We are still alive in the group, and that's the most important thing. If we win in St Petersburg, we're better than everyone in the group.
"Tonight we were perfect defensively and they only had a few individual shots and a free kick. In Slavia's first matches against Bordeaux and Zenit they created a lot of chances, but in both of our matches we held them to just a handful and that is a strong achievement, which I am very pleased with."
FC Copenhagen next play at home against FC Midtjylland in the Alka Superliga on November 25 at 6pm.
>> Buy FC Copenhagen tickets today