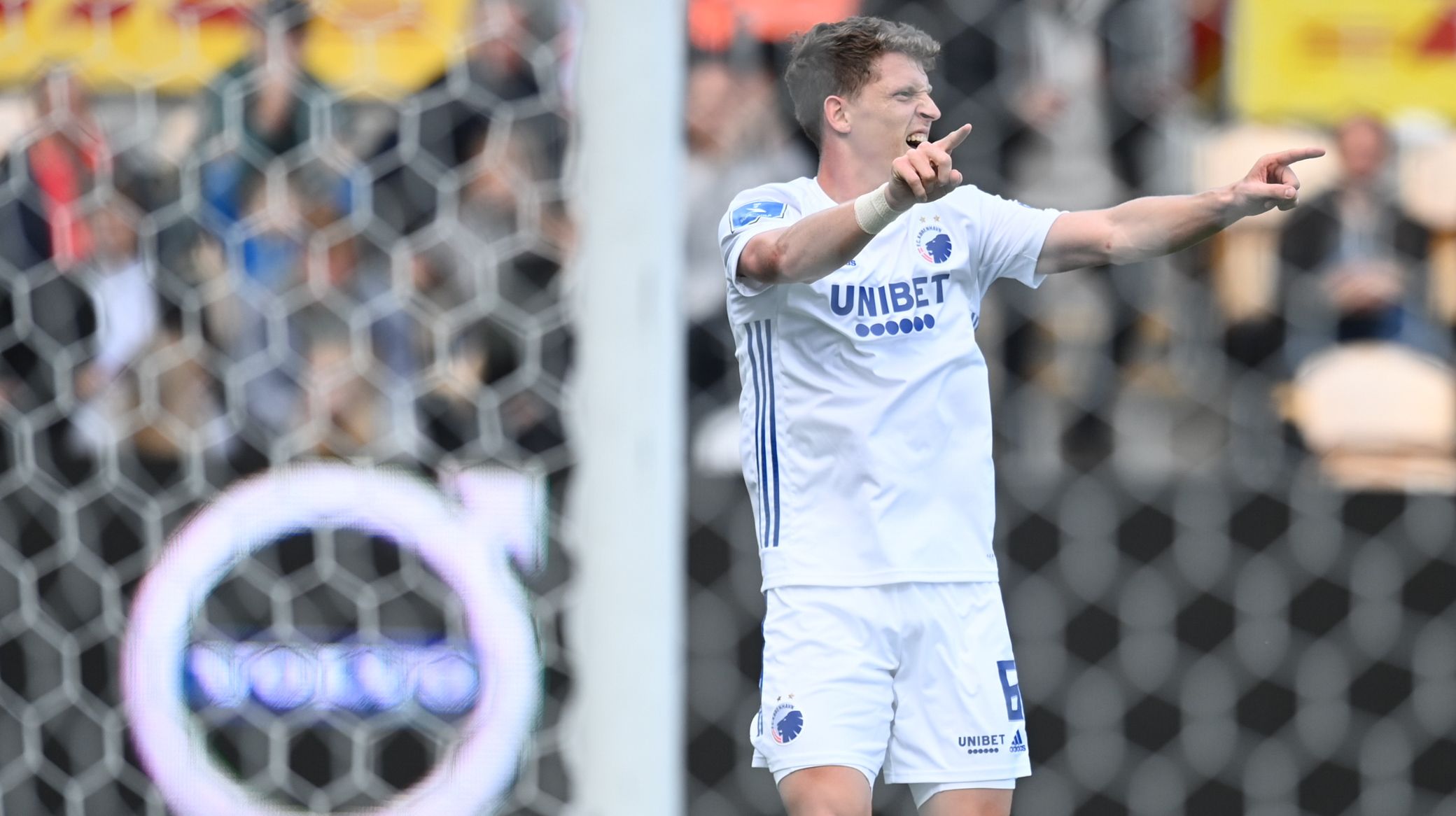 Jan Christensen, Getty Images
Stage: We have to hit this level every time
27/09 2021 14:19
F.C. Copenhagen midfielder Jens Stage says the players need to maintain consistency over the season if the Lions are to secure the title and progress in Europe, after thumping FC Nordsjælland 5-1 on Sunday.
Stage scored in the five-goal romp in Farum that ended a two-game losing streak for FCK.
And the 24-year-old has challenged his teammates to begin a new run of form, akin to FCK's start to the season.
"It is of course important to win, it was good for us mentally to get on the horse again - and great to be able to celebrate the victory with our fans, who turned up in large numbers," said Stage.
"My opening goal was good and that's how it should be when you play with so many talented players, you sometimes just have to run into the right place.
"The last couple of matches have not been good enough, especially against Nykøbing, which was a disaster - so therefore it was good to show our fans that we are now back.
"But we have to hit this level in all matches, otherwise we will not win the Superliga. But as I said, it was nice to win again - and great that Ísak (Bergmann Jóhannesson) scored his first goal, that (Kevin) Diks scored again - and that we got such good support from our fans."
Forward Jonas Wind failed to get on the scoresheet but was delighted with the performance from the boys.
 
"After the last couple of matches, the victory today was a good response - I think we bounced back nicely," said Wind.
"We looked bad the other day in the cup, but I also think you have to remember that before that we had had 15 good matches (with just one defeat).
"We showed good spirit today, and that on a difficult pitch. I would like to have scored myself but I'm glad that today I was part of four of the five goals. When we win, I'm happy no matter what, and it's also great to set the others up for goals."