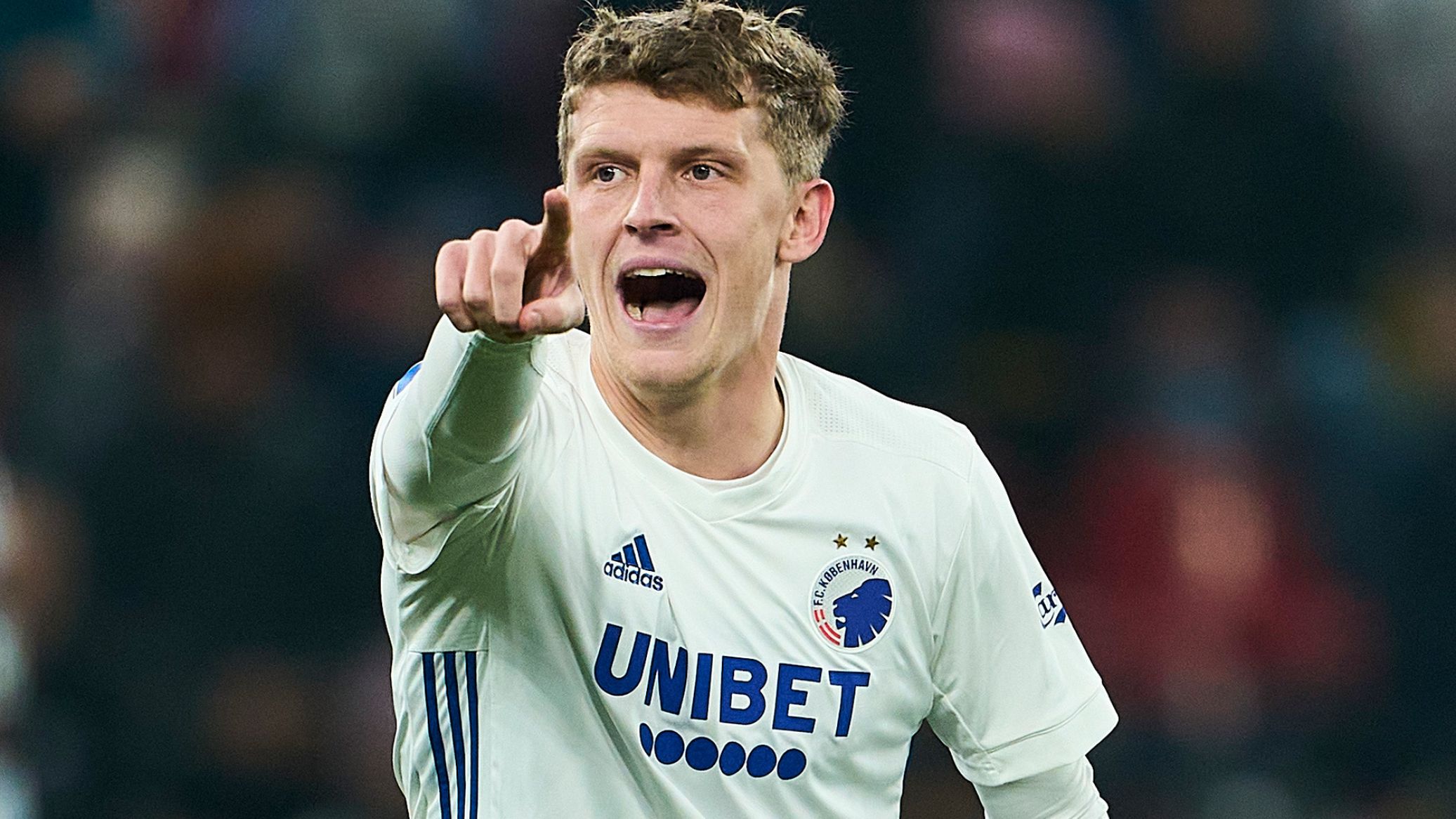 Lars Rønbøg, Getty Images
Stage sold to Werder Bremen
29/06 2022 16:00
F.C. Copenhagen have sold Jens Stage to Werder Bremen with immediate effect.
Stage, 25, joined FCK from AGF in the summer of 2019 and has played 111 matches for the club.
"Jens has enjoyed plenty of development at FCK, where he has shown himself to be a strong and energetic team player, with lots of qualities both offensively and defensively," says sports director Peter Christiansen.
 
"Therefore, during the past two transfer windows, there has also been good interest in him.
"He is now moving to one of the big leagues, and he and everyone who has helped him on his journey can be really proud of that. His personal dream of playing in the Bundesliga is coming true.
>> Jens Stage goal show: Watch all 21 goals for FCK
"The sale of Jens once again emphasises that we have a strong model and pathway to sending players on to the biggest leagues in Europe, because this is the natural next step if you perform for FCK.
"We wish Jens all the best in the future and look forward to following his development down in Germany."
For Stage, leaving FCK comes at the right time but not without sadness.
"I have had a fantastic time at FCK with some really talented teammates, coaching staff at the highest level and fans as good as any on an international level – all of who have helped to prepare me for one of the big leagues," says Stage.
"It is sad to say goodbye because I have had so many great experiences here. I have played European football, won the championship, made my Denmark debut and developed a lot. With the championship secured, I also think that the timing is right for me now.
"It was important to me that I helped secure the club that title before I moved on. Many thanks to everyone for my time in FCK."
Everyone at FCK thanks Jens for his efforts at the club and wish him all the best in the future.