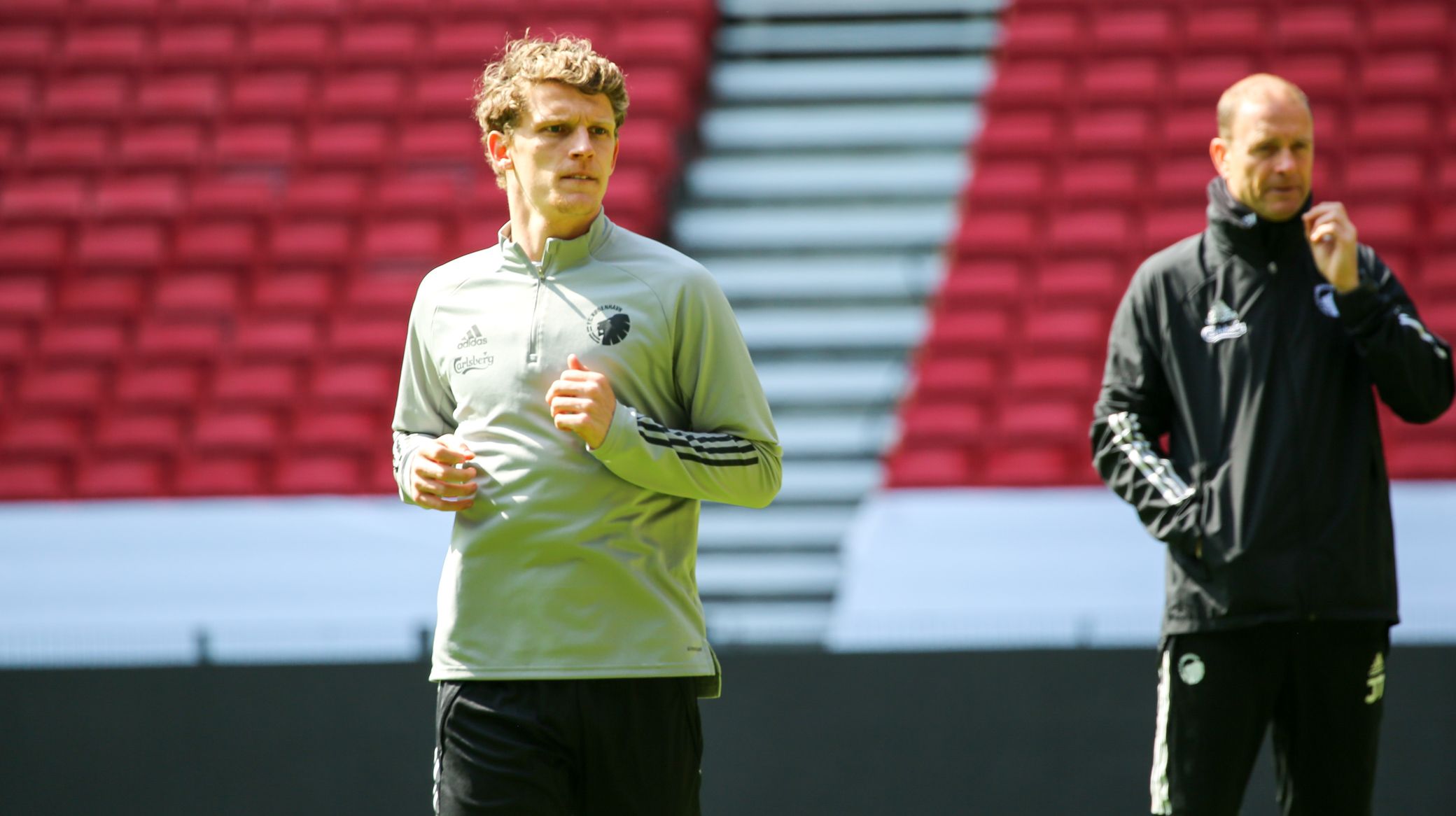 Torkil Fosdal, FCK.DK
Stage: Great to have fans back
02/05 2021 23:08
F.C. Copenhagen midfielder Jen Stage is hoping for an improved performance for the Lions when they welcome supporters back into Parken Stadium to face AGF on Monday.
Supporters will return to the ground under the Superliga Scheme as FCK seek to go one better than the 2-2 draw with FC Nordsjælland the last time they played at home.
"It will be great to play in front of our own fans again," he said. "Now we have played in front of fans in both Herning and Aarhus, which have provided a great atmosphere in those games, I simply cannot wait to see what Parken like with thousands of our own supporters who have missed it as much as we have."
FCK will, however, be without three suspended players for the match against AGF, who the Lions beat 2-1 last time out.
"With Boile, Zeca and Lukas in quarantine, it may be that some of us play in other positions compared to last time, but the squad is super sharp and you don't get on the field at FCK unless you're good enough," Stage added.
"I hope we will control the game a little better compared to last time (against AGF). But at least I expect the same attitude and fight from us.
"We showed last time that we are ready to go and scrap if necessary, and we are just as ready for that tomorrow. But we still have to keep a cool head and get our own game going."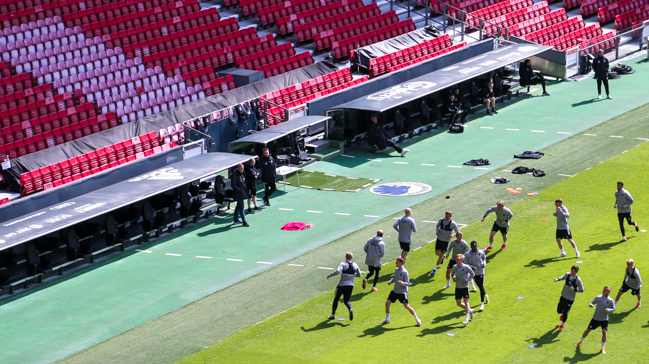 FCK players train on the Parken pitch ahead of Monday's tie.