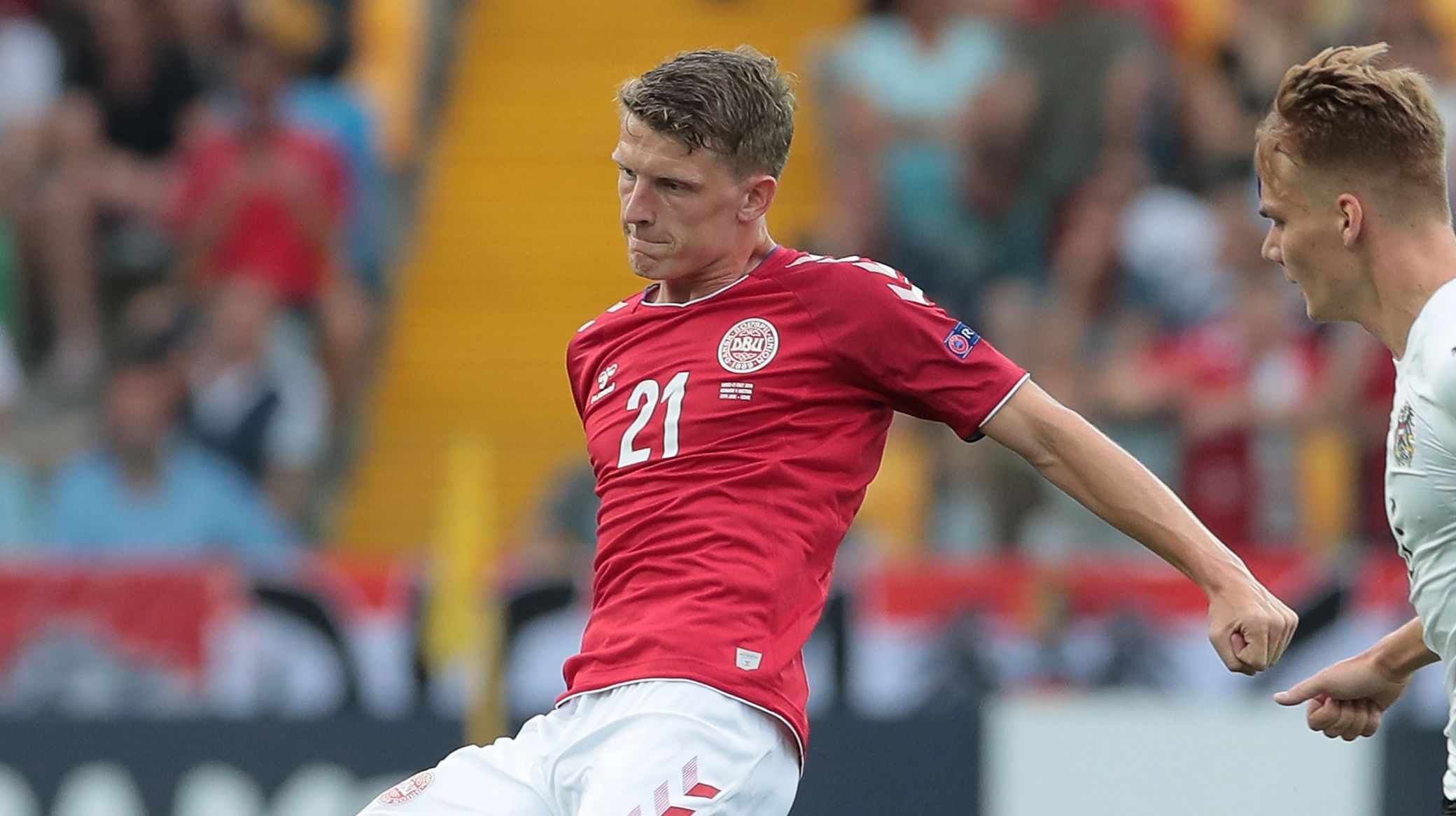 Emilio Andreoli, UEFA via Getty Images
Stage added to Denmark squad
15/11 2021 10:34
Jens Stage has been added to the Danish national squad for Monday's World Cup qualifier away to Scotland.
This is the first time Stage has been selected for the national team, which means he could make his debut in Glasgow.
Stage, who turned 25 last Monday, has previously represented Denmark in one U18 international and six U21 internationals, most recently at the European Championships in the summer of 2019.