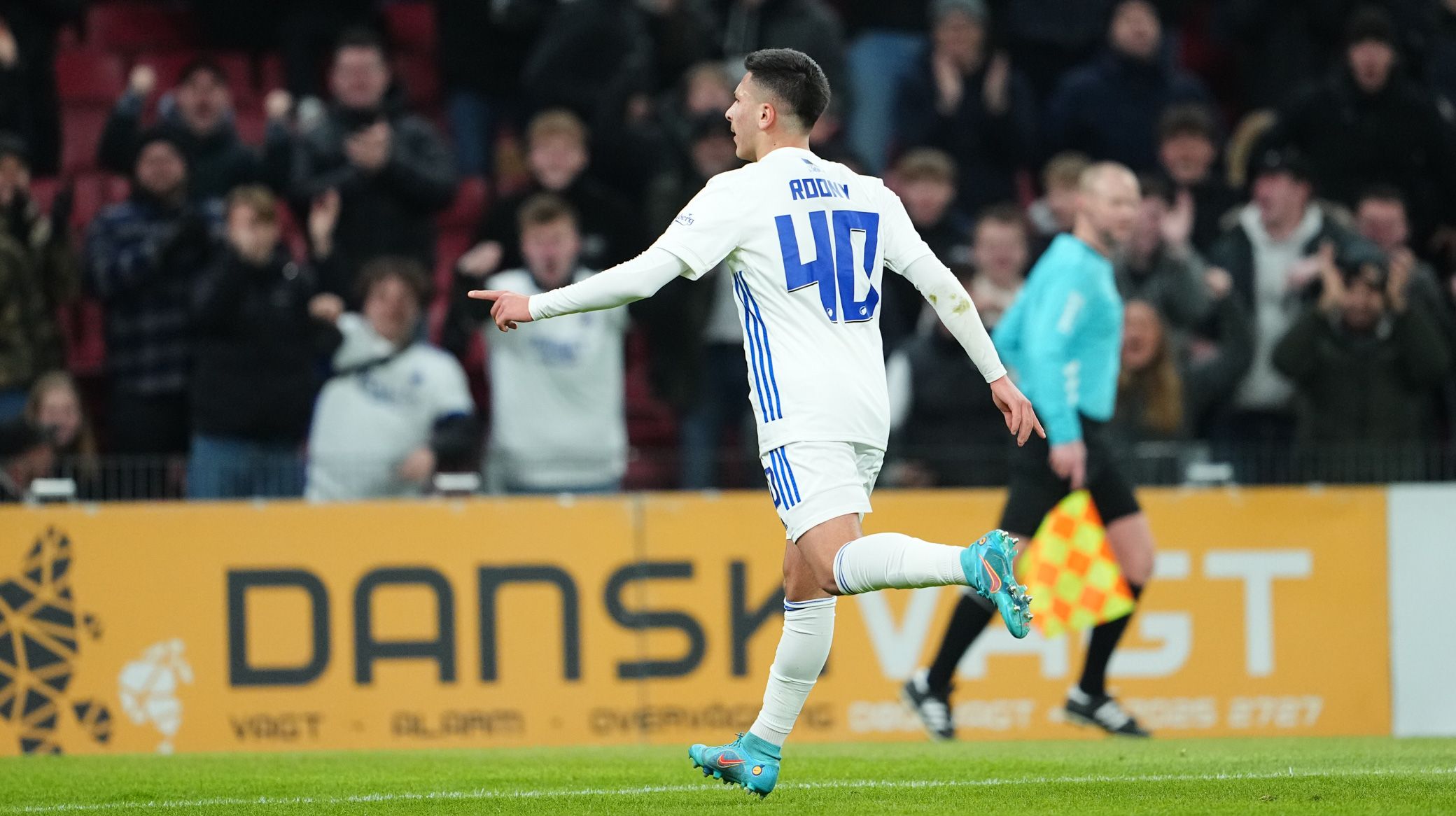 Lars Rønbøg, Getty Images
Roony: Great to score first Parken goal
06/03 2022 17:59
F.C. Copenhagen youngster Roony Bardghji says he is developing "from match to match" after scoring his first goal in Parken for the Lions during Friday's 3-0 win over Randers.
Roony curled home FCK's opener in front of 24,000 fans in Parken – his second strike for the club this season.
The 16-year-old proved a threat to the Randers defence all afternoon and admits he was delighted with his and the team's performance.
"It was obviously a great feeling to score my first goal in Parken," says Roony.
"I have been looking forward to scoring here and it was great to be able to do it in front of so many fans.
"As I have said before, the most important thing for me is to make the fans happy, but it is first and foremost a team effort, that guarantees us the victory, so everyone can go home happy."
>> Highlights: FCK 3-0 Randers
Roony's goal was his first for the Lions since the Danish Superliga resumed after the winter break.
And he believes he's got more to show this season.
"I think I'm developing from match to match. After each game there is something I learn that I can develop or think about for the next match," he says.
"I feel like I have learned a lot from the first two games (of the spring) and against Randers it worked really well. So I just have to keep working hard.
"As I said, it was a fantastic team effort, where the whole team lifted itself. It was also what we wanted, to have more control of the ball than we have had in the last two games, and we succeeded. And as you can see, we play our best football when we play like this as a team.
"Was it my best match so far? I don't know, there are not so many to choose from yet! It was at least one of them."
Next up for Roony and the squad is a trip to the Netherlands for Thursday's UEFA Europa Conference League last-16 first leg against PSV.
And the teenager could well make his European debut for FCK in the tournament.
"Yes, it's a huge match, and it's also going to be a fun game to play," says Roony.
"Now we have to go home, rest, train and prepare, but of course I'm looking forward to my first European match. It's a tough opponent, but it's also a dream come true, to get out and play European football."