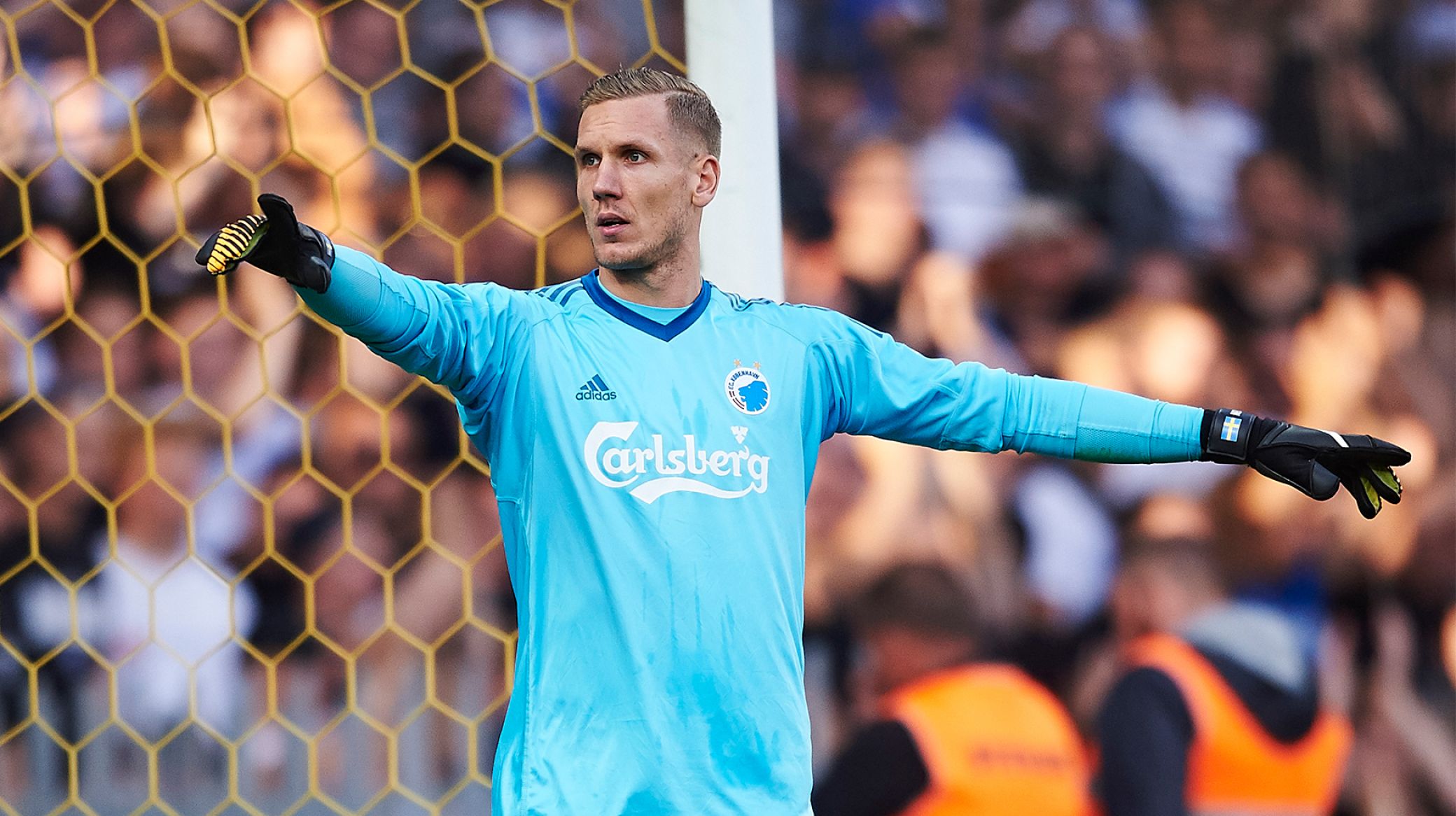 Lars Rønbøg, Getty Images
Robin Olsen sold to AS Roma
24/07 2018 19:15
F.C. Copenhagen and AS Roma have reached an agreement on the transfer of Robin Olsen, which will be one of the biggest transfers in FCK's history.
Robin joined F.C. Copenhagen in January 2016 and has played 100 games, won to Danish championships, two cup titles and played in the Champions League group stage.
 
"It's a fantastic deal for both Robin and F.C. Copenhagen," says manager Ståle Solbakken.
"He joined us on loan from PAOK, when Stephan Andersen was injured. He really seized the opportunity, and we signed him for a reasonable fee. Since then he has performed incredibly strong for us and the Swedish National Team, lately at the World Cup.
"And for instance he only let in two goals when we played in the Champions League group stage.
"It's not very often that Danish clubs are involved in transfers at this level, where we sell to a club, who last season played in the Champions League semifinals.
"And when you remember that Robin was seriously injured in February, then it's an amazing outcome for all of us. We can be very proud of this transfer, especially in our medical department, who managed to get Robin ready for the World Cup, which definitely influenced the transfer fee.
"We wish Robin and his family all the best in Italy."
 
Robin Olsen says:
 
"It's a dream come true for me to go to such a great club as AS Roma!
"I've had a fantastic time in F.C. Copenhagen, who made it possible for me to reach this level. I've won titles and medals and played European games, and I've built strong relations with many people in the club, and not at least with the fans.
"I would also like to send a special thanks to the medical staff, who almost worked 24 hours a day to get me ready for the World Cup.
"I only wish I could leave when the club was at the top, but I'm sure FCK is on the right path and always will be a great club, who I will follow in the future. Now an adventure is waiting in Rome for me and my family, and I can't wait to get started."