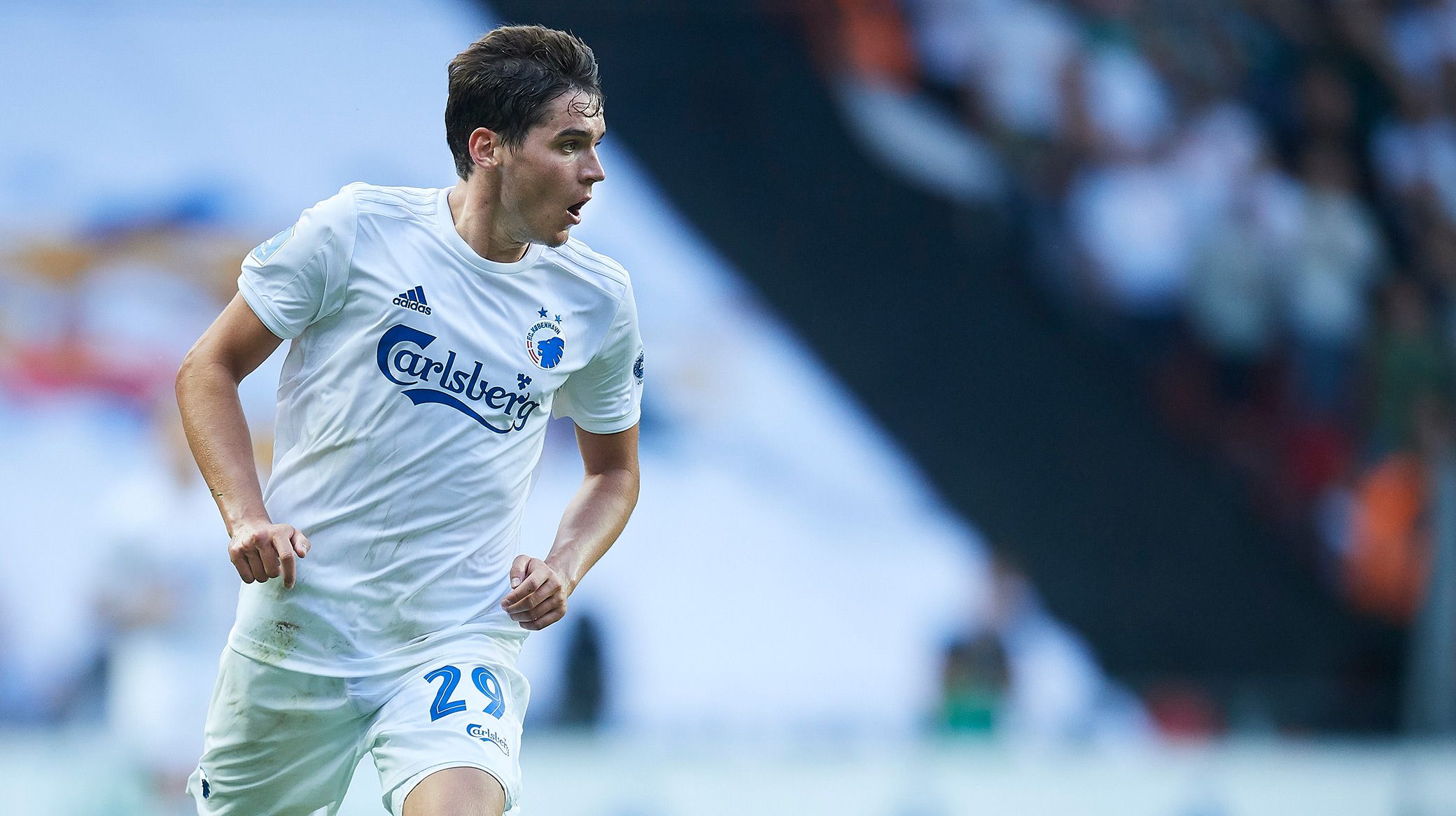 Lars Rønbøg, Getty Images
Robert Skov now sold to Hoffenheim
29/07 2019 19:02
Robert Skov has been sold to TSG Hoffenheim 1899 with immediate effect.
Robert joined FC Copenhagen in January 2018 from Silkeborg IF and scored 33 goals in 72 matches for the club. Last season he made history when he was the Superliga's top scorer with 29 goals in a single season.
- - - -
An amazing development
"Robert has had an amazing development in his time in Copenhagen," says manager Ståle Solbakken.
"He had a lot to learn in his first half season, but we had confidence and patience and gave him a lot of minutes to become a good FCK player. And he certainly did! Last season was sensational, considering his development and his many goals.
A deal is a deal
"It's no secret that we hoped to keep Robert for our upcoming and very important European games. But when we signed him, we made a gentleman's agreement that he could leave if the right offer came. And a deal is a deal.
"Hoffenheim presented a very attractive bid, but we only accepted it because Robert really wanted this chance. We respect that, and we wish him and his family all the best in the future. We look forward to following him and his left foot in the Bundesliga."
- - - -
A great privilege
Robert Skov recently made his debut for Denmark, and now he looks forward to a new step in his career:
"I sincerely mean it when I say that I have had a great time at FC Copenhagen," Skov said.
 
"It has been a great privilege for me to play for the club, and I'm very grateful to my teammates, the staff and everyone in the organisation.
Overwhelming support
"I have really felt comfortable right from the beginning, and I have had excellent opportunities to develop my skills. I have been shown great confidence and really learned a lot.
"The huge support from the fans has also been overwhelming, especially in the beginning where I didn't score a lot of goals and also missed a penalty against Brøndby. I really appreciate their support and confidence.
Too good to turn down
"I feel that this opportunity is too good to turn down. Hoffenheim is a really good club in a great league, where I have always dreamed of proving myself. They have been very thorough and really wanted me, and I'm looking forward to getting started.
"However, it's also sad to leave FCK and Copenhagen so soon. This has gone much faster than I had ever imagined. I am going to miss everyone but for sure, I will still follow the team and the club in the future."
- - - -
Everyone at FC Copenhagen wishes Robert all the best in the future and we thank him for his great efforts for the club.