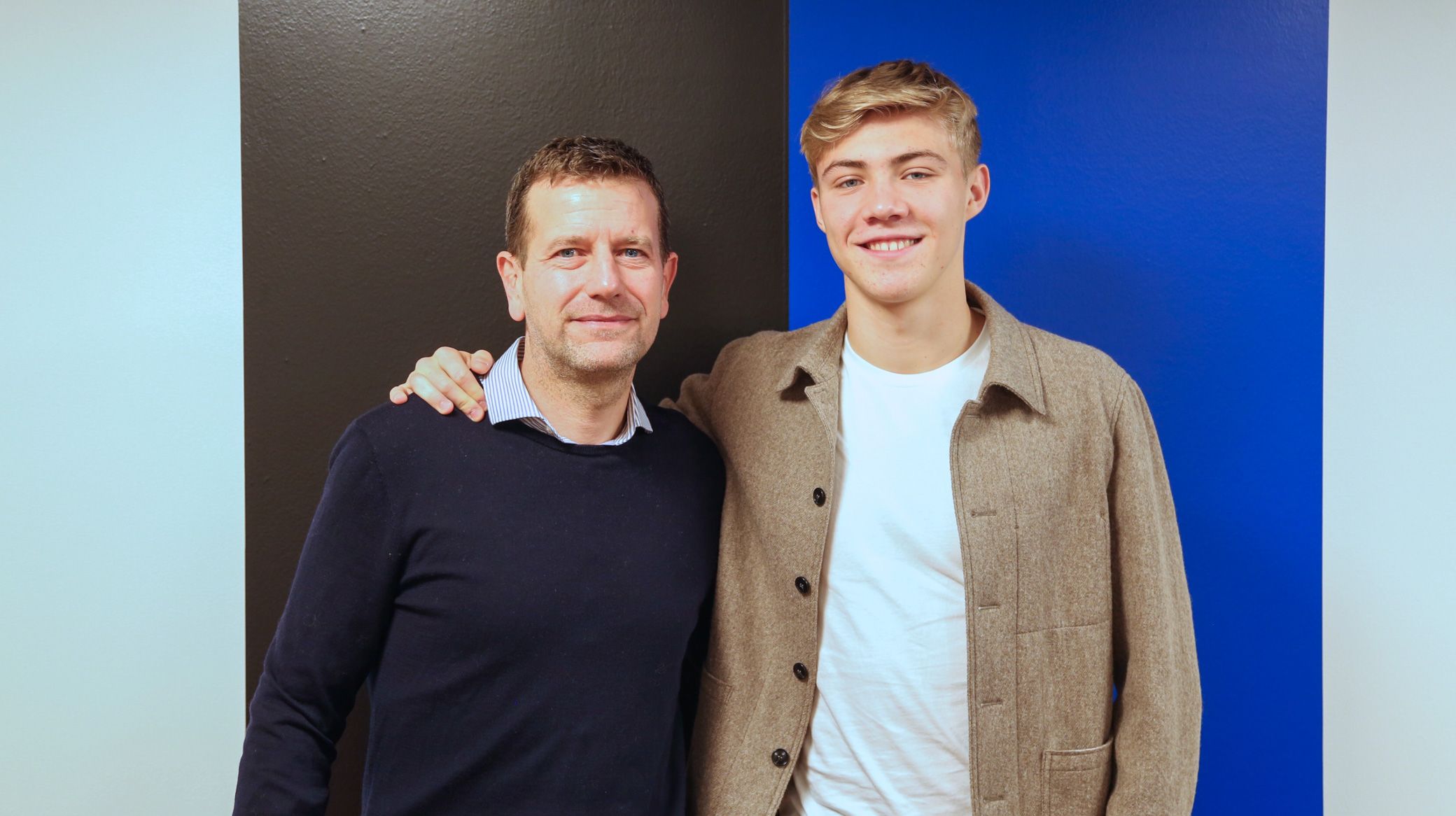 FCK.DK
Rasmus Højlund extends FCK contract
21/12 2020 13:27
F.C. Copenhagen youngster Rasmus Højlund has signed a new contract extension at the club until 31 December 2023.
Højlund, 17, has already made an impressive impact at FCK after making his first-team debut in the 1-0 win over AGF in October.
Strong attacking qualities
"Rasmus has been with us since the U15s and has always been a great talent as a striker," says development director Sune Smith-Nielsen. 
"He has a great physique and technique, and at the same time is very focused and tactically clever. And he is a robust guy with a strong personality who has good support from home."
Højlund has so far been selected for four matches for FCK and is scheduled to be permanently promoted to the first-team squad next summer.
Part of a larger strategy
"Rasmus has taken all his steps really well from U17 to U19 and now to the Superliga," says temporary sport director William Kvist.
"We are happy and proud to be able to bring such a talented player from FCK Talent to the first team, where he will be part of the 'new' FCK. And we look forward to following Rasmus' development closely.
"It is also an essential part of our strategy to bring self-developed players through to the first team, because they know the club and culture as well as anyone. They won't be joining the squad because we have to fill the numbers, but because we believe that they have the abilities to contribute to us achieving our goals."
Proud to be promoted
The young striker himself is also happy with the extension of his contract.
"It has gone fast, but I am incredibly happy to continue at the biggest club in Scandinavia and proud to be able to call myself an FCK player," says Højlund.
"It has been something very special to make my debut and play matches for the club at such a young age. Everyone around me has helped me a lot, and I am proud to be able to sign the contract.
"I have been lucky to get the chance while we have been hit by some injuries and coronavirus cases in the squad. Now my next goal is to get even better, show what I'm about more and hopefully get even closer to the team."