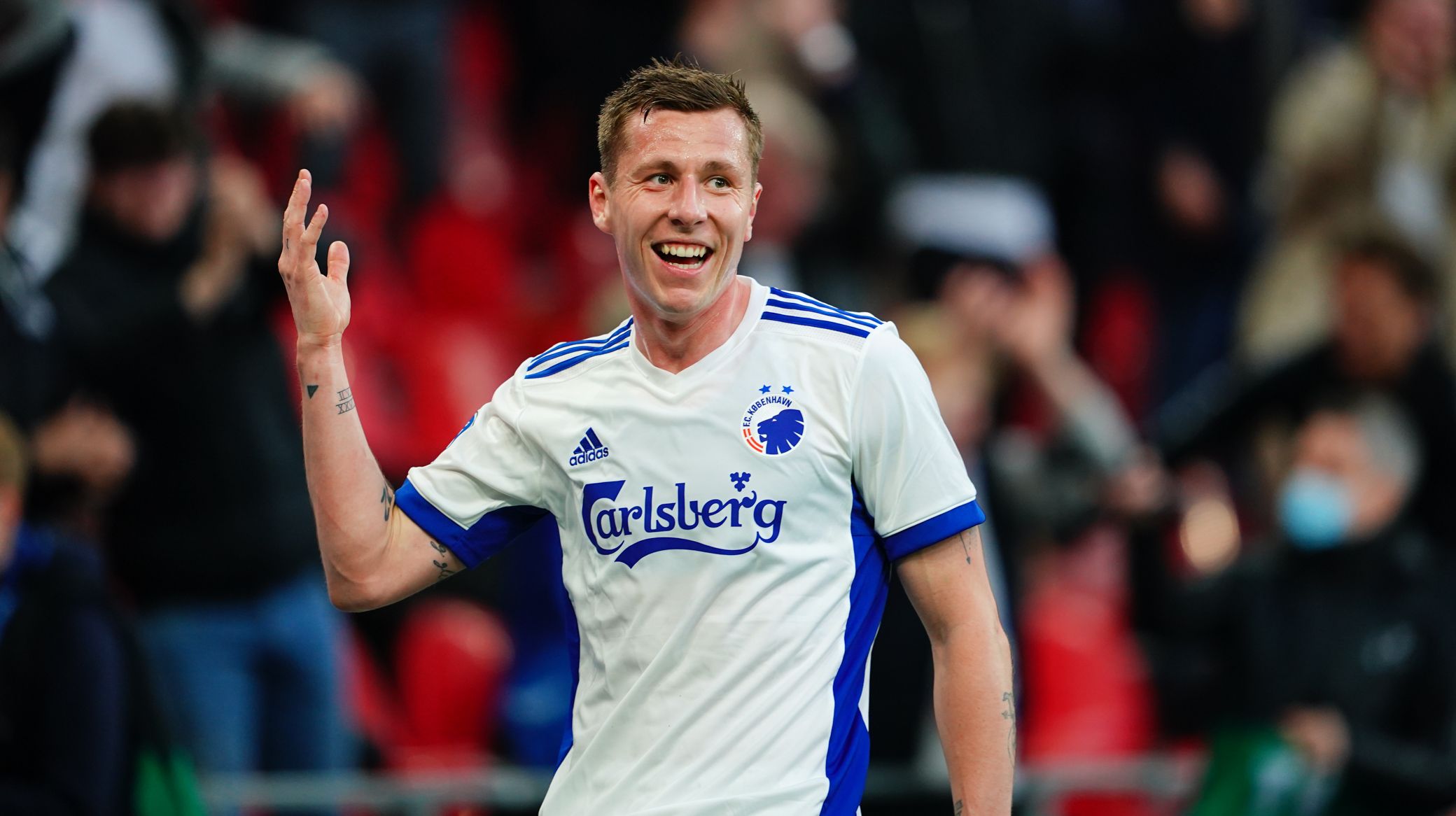 Lars Rønbøg, Getty Images
Players react to win over FCM
20/05 2021 10:00
F.C. Copenhagen's 4-2 win over FC Midtjylland on Wednesday means there will be a three-way battle for the 3F Superliga title on the last day of the season next Monday.
And FCK.dk caught up with the Lions players after the game to get their reaction to there performance inside Parken Stadium…
Rasmus Falk
"It was a wild match, lots of intensity and the fans helped to create this atmosphere.
"It was a match between two well-playing teams and two teams that wanted to win, and on the whole I think that Danish football has reached a really high level.
"It may well be that the points average is not so high, but that is also because it isn't only the top teams that are good.
"AGF have done well, Randers have done well, so overall it's great with a Superliga at this high level - and now we also get two good teams promoted from the first division.
"In many ways, it's wild to think that we're still in the title battle this season but right now we're playing good football, and that makes us confident, both ahead of Monday's final game and before next season.
"We're getting better and better with time, and we're hungry to show what we can do. Therefore it has also been great to beat Brøndby and FC Midtjylland in the last two matches.
"A big thank you to our fans too. They created a great atmosphere. It was impressive and it gave us a lot of energy that spread into our game. When you have played so many matches without spectators, it feels as if there were 40,000 fans tonight, and that's great for everyone."
Jonas Wind
"It was an entertaining match, it was nerve-wracking - but how cool it was! It was huge redemption when we went ahead and great to have Mo back and decide the match.
"We believed in ourselves all the way, and received a huge boost from our fans. It gave us energy and we have played some good matches with fans back in stadiums - and have scored many goals. Now we have to hope that the other results go our way, but of course we have to win our match on Monday. It's great that we beat FC Midtjylland - and it was in my eyes a fully deserved victory."
Lukas Lerager
"This atmosphere tonight, it was fantastic. It was great that we got revenge for our recent defeat over there, where we were played off the park.
"We showed a great mentality today, we stood together and our fans deserve a big thank you. They really gave us huge support. We still believe we can go all the way.
"We had talked about being the best team in the Championship Round. There's no doubt about that right now but it's also a pity that we, for example, dropped two points from the FCN match.
"We showed good morale today, we played at a really high level - and now we must go to Randers and beat them on Monday!"