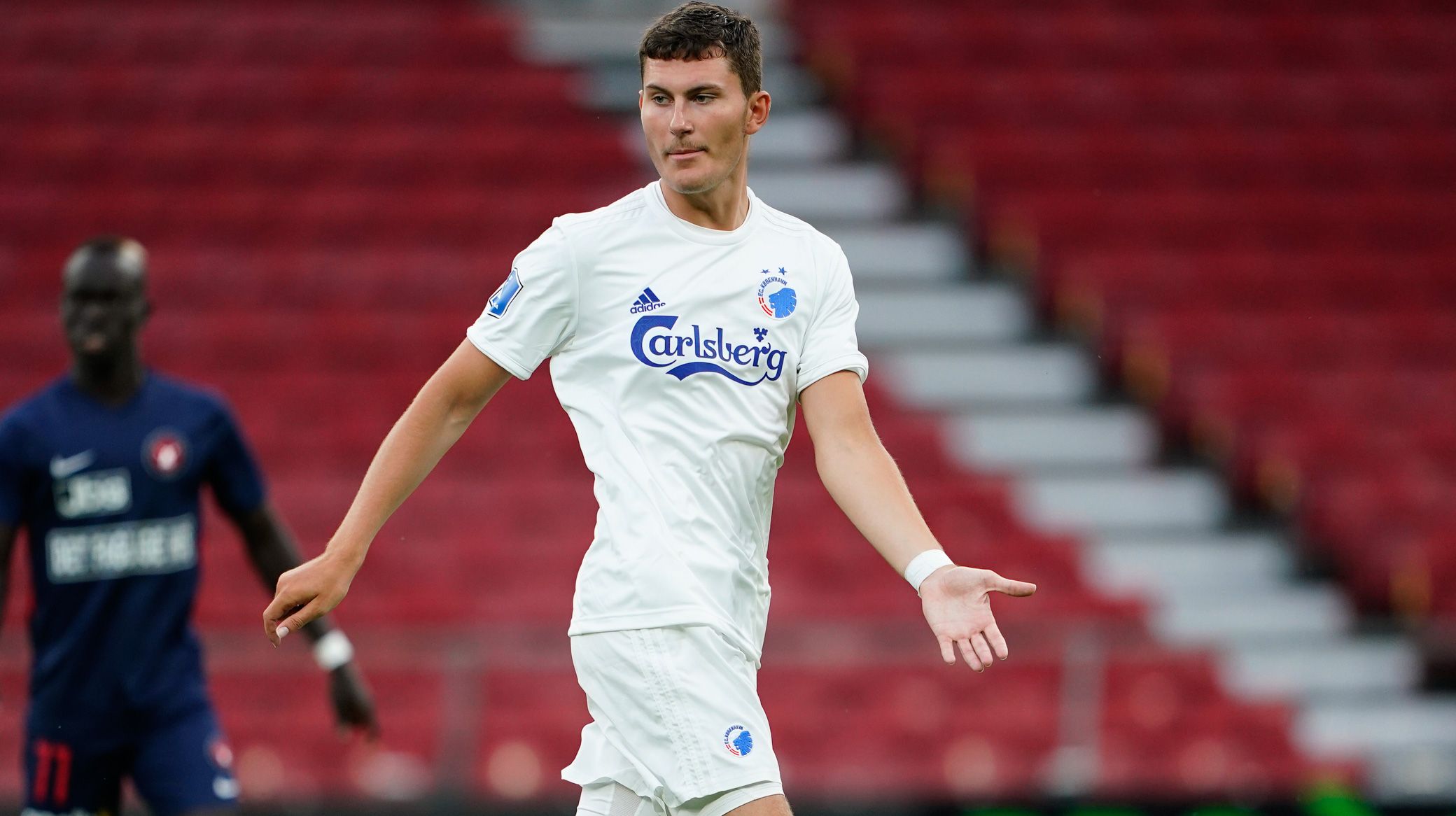 Lars Rønbøg, Getty Images
Players react to FCM defeat
30/06 2020 09:49
F.C. Copenhagen players spoke after the 2-1 defeat to FC Midtjylland in Telia Parken on Sunday.
Victor Nelsson
"It wasn't a great first half, and then I think it was some stupid goals we conceded. In the second half, we played the ball around sensibly, which we did not do before the break when our performance wasn't great. In the second half we had periods of good play, but we lacked the final sharpness. But our second half was definitely better than the first."
Jonas Wind
"We came out badly for the match and we didn't play a good first half - and FC Midtjylland were a good and clinical opponent. The last 45 minutes were clearly better, and we also got a bit of a boost from their own goal, where in the last minutes we pressed them well. But overall we lacked the sharpness in the box. In the second half we played the ball well around the middle, we had good combinations but across the field we were missing the last piece. I was prepared for playing time today, but didn't know if I would get 20, 30 or 45 minutes. It was hard to be back - but nice - even if the result was not what I had hoped for. But after working so long for the comeback, it was nice to be back."
Rasmus Falk
"Our first half was really bad and we didn't get into the match as we should have. We can't be happy with that first half at all. After the break, we woke up and had some good opportunities and also created some half chances. We felt like we were alive in the match until they scored to make it 2-0. In the end we got a lucky own goal and we tried to chase that one point to the very last whistle."