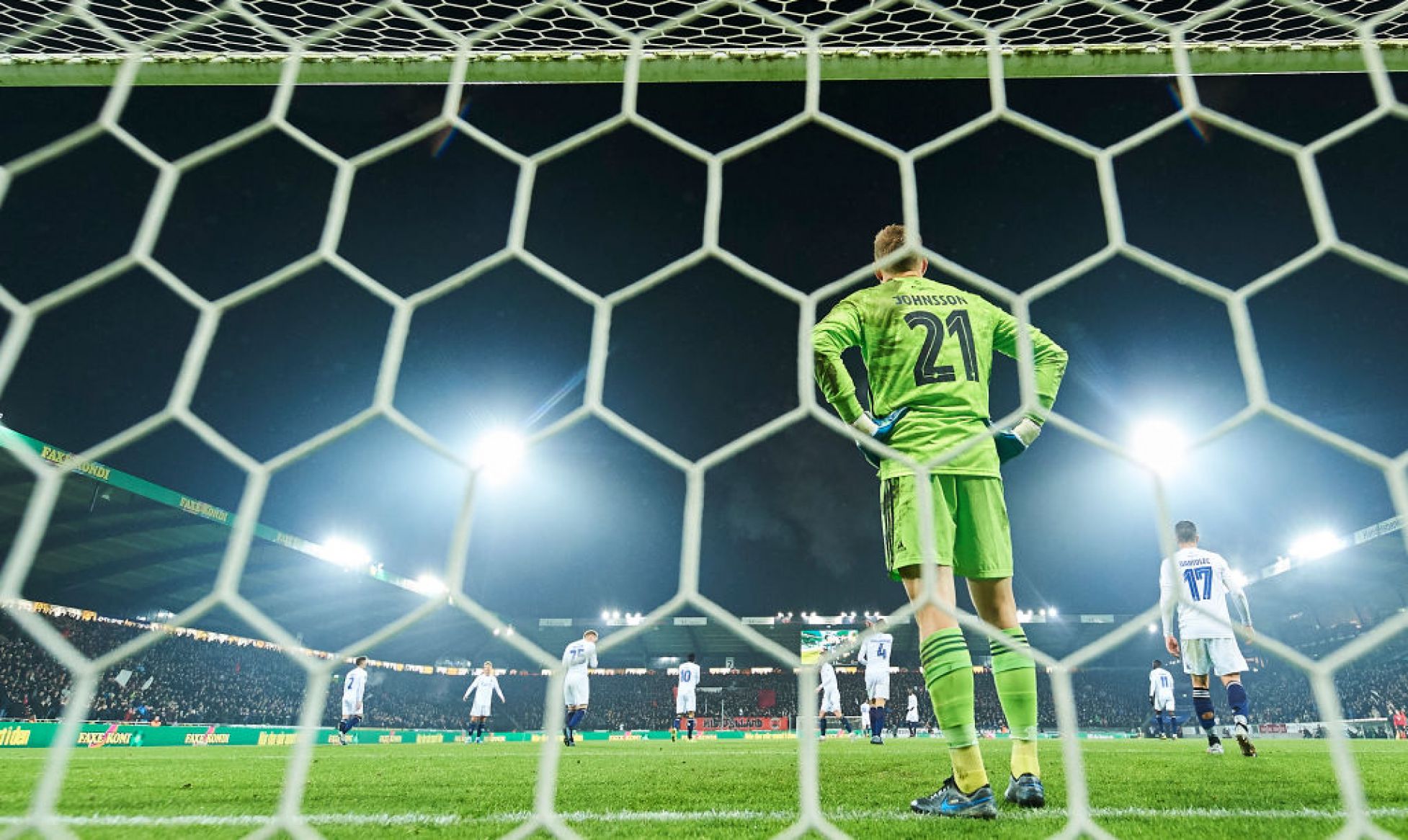 Lars Rønbøg, Getty Images
Players react to FCM defeat
11/11 2019 09:57
F.C. Copenhagen players Kalle Johnsson and Carlos Zeca were both humble after the 4-1 defeat at FC Midtjylland on Sunday.
Kalle Johnsson:
"We were receiving heavy pressure after the first goal and we simply couldn't get back in the game. They were better than us today.
"There are no excuses when delivering this kind of performance, and we must now pick ourselves up from this match and make sure to get back on track.
"We owe it to ourselves, the club and our fans. I would like to send a big thank you to those who had made the trip to Herning, we felt your support all the time and fully understand the frustrations."
Carlos Zeca:
"We feel as bad as you can imagine. Frustration, disappointment and sadness about our performance.
"We also have to praise them for their game. They were skilled and put a lot of physical pressure on us. A fully deserved win, no bad excuses.
"We must be humble and accept it. It just wasn't good enough today. We have to improve and make sure we get back on track."