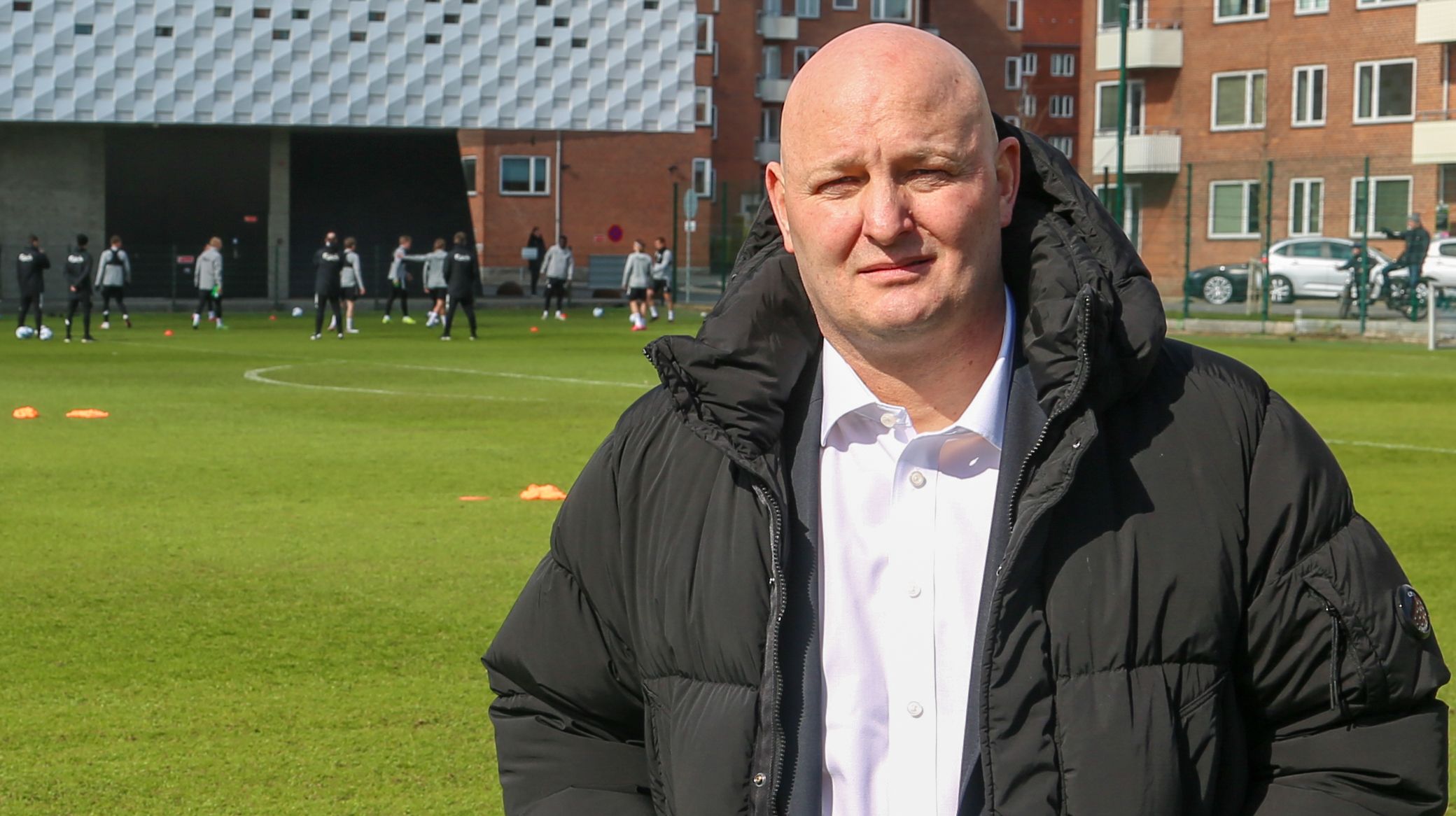 Torkil Fosdal, FCK.DK
Peter Christiansen to be new FCK Director of Sport
27/11 2020 13:29
F.C. Copenhagen can confirm that Peter Christiansen will take over as Director of Sport at the latest by April 2021.
 
Peter "PC" Christiansen played for FCK at the start of his career and won three Danish titles and the DBU Cup in the capital.
 
He joins FCK from his position as sports manager at AGF, while he has also previously worked as sports manager at Randers FC. At FCK he will refer to the board.
 
"It is of course important for us that we have now found the right person for the job, and we have had a good process in relation to identifying both the necessary competencies and the right candidate for the role," says Chairman of Parken Sport & Entertainment, Bo Rygaard.
 
"We have found this in PC, and we are very much looking forward to our collaboration."
 
FCK's temporary sports manager William Kvist expressed his delight at getting Peter on board.
 
"We are very much looking forward to welcoming PC as FCK's Director of Sport, and we are convinced that he has the right tools in the situation we are in and for the future we are facing," he says.
 
"PC has contributed to lifting the sporting profile of first Randers FC and then AGF with great success, and he will arrive with great experience and insight into Danish and Scandinavian football. He has shown a great ability to identify talented players.
 
"PC will be a great asset in our already strong setup in the football management department, and we look forward to the cooperation he will have with the staff.
 
"He is an enormously hard-working man who has brought his winning instinct with him from his playing career, and for many years he has shown his abilities as a skilled director.
 
"At the same time, it's always nice to get a former FCK player back in Parken and at Number 10, so we are very much looking forward to PC starting."
 
Peter played for F.C. Copenhagen between 1999 and 2005 and said he is already looking forward to the spring.
 
"It is of course a huge challenge to come to a club like FCK with the history and the expectations that come with it," he said.
 
"I want to face this challenge humbly and I look forward to working with Jess Thorup and the talented people around the team to develop the club and get FCK back to the top.
 
"First of all I have to complete my tasks at AGF both professionally and to a high standard, and that is all my focus for now."
 
Everyone at FCK welcomes PC back to the club.