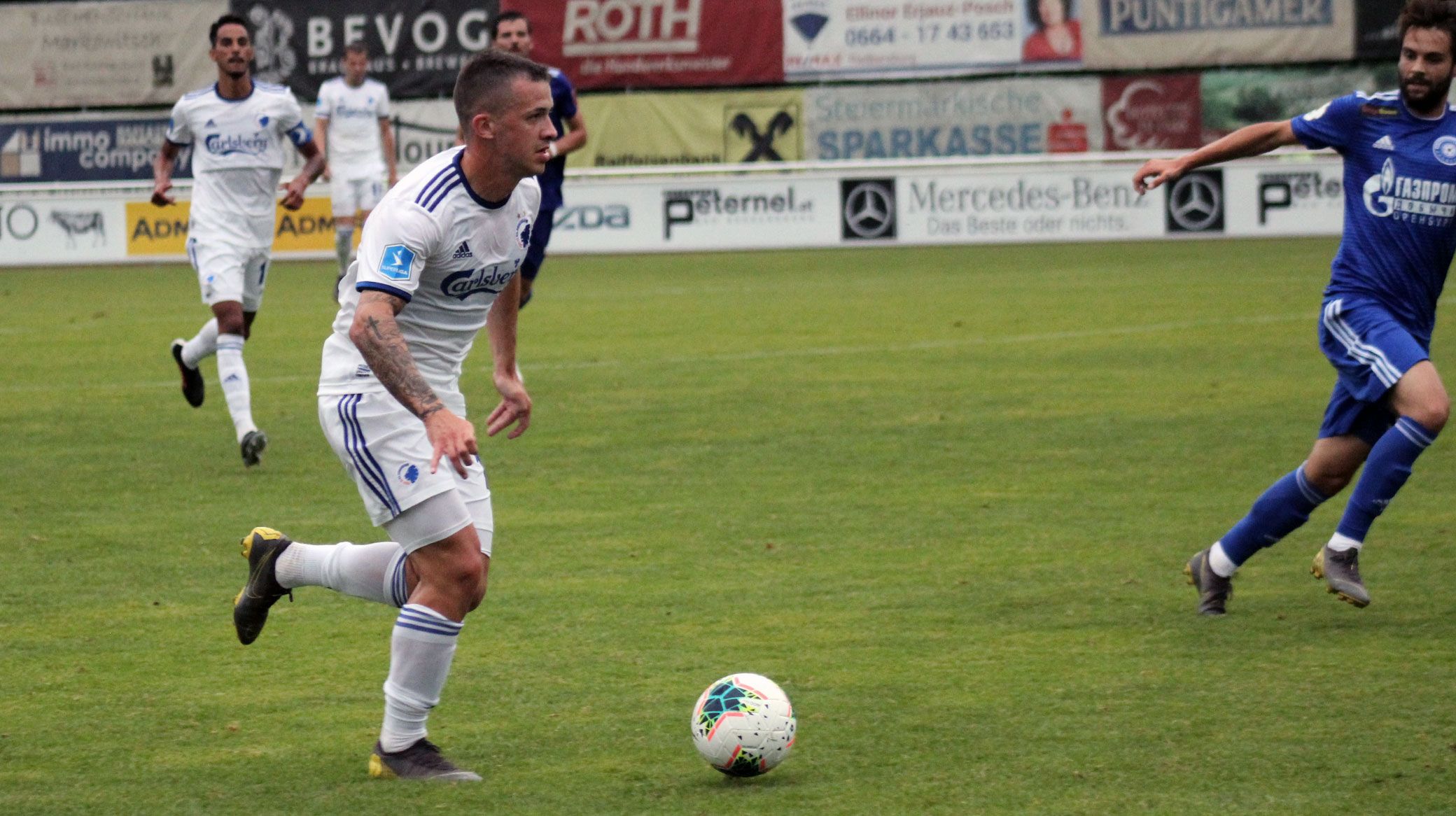 FCK.DK
Orenburg 2-0 FCK: Reaction
03/07 2019 09:34
FC Copenhagen were downed 2-0 by Russian side Orenburg in our first friendly of our training camp in Austria.
The Lions are in Bad Radkersburg as the squad prepare for the new 3F Superliga season.
After the game, FCK.dk spoke to two of the players to get their reaction.
Karlo Bartolec
"It was nice to get my first minutes in an FCK shirt. It felt good. Of course, it was not the best day for us today with two injured players who are important to us and we also lost the game. We have to move on and look forward to the next game here on Friday."
Pierre Bengtsson
"I think we created good chances, we played fast and excellent football, but they got an easy goal right before the break, and right after half time too. We should have scored our chances, because I think we were better team. But we got some good minutes in the legs and the result is not that important, it's more the game."