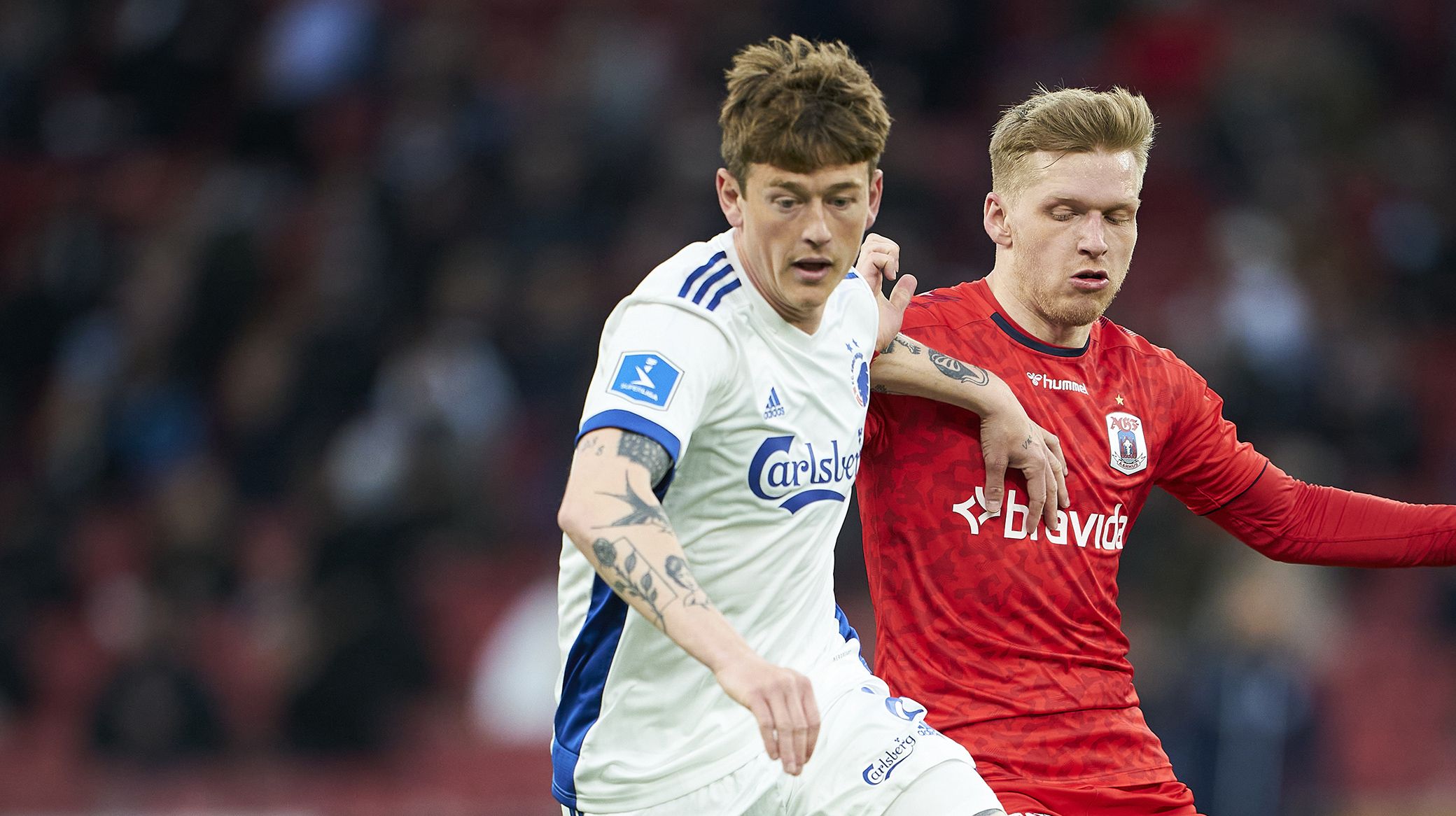 Lars Rønbøg, Getty Images
Nicolaj Thomsen departs FCK
25/05 2021 10:19
F.C. Copenhagen have decided not to extend the contract with midfielder Nicolaj Thomsen, who therefore leaves the club at the end of this season.
Thomsen joined FCK in January 2017 and has played 90 matches for the Lions.
"Nicolaj is still a really good football player, and he has been a top professional in the squad, where he always contributes to the team's benefit and has always worked hard, even though it has probably not always been fun for him," says FCL sporting director Peter Christiansen.
"During his time at the club, he has been unlucky with a lot of injuries when he was close to really getting stuck in to a very tough competitive situation.
Very loyal player and person
"Nicolaj has given 100 percent to the team both on the training ground and in matches, and he is a very loyal player and person to have in the squad. We wish Nicolaj all the best in the future."
Thomsen: I'll look back with joy and pride
Thomsen joined FCK from French side Nantes and among other things helped to win the championship in 2019.
"When I switched to FCK in 2017, I dreamed of championships and magical European evenings in Parken," he says.
"I am deeply grateful to have had the chance at the Nordic region's biggest club and look back with both joy and pride on my four and a half years at the club.
Fantastic moments
"To celebrate with Sektion 12 after scoring in a packed Parken against Brøndby. To become a Danish champion - several times. To play against the best teams in Europe and beat Atalanta over two matches were fantastic moments that I will carry with me the rest of my life.
"I think very few footballers will admit that they did not become the success that was hoped for. But that's sadly the story of my time at F.C. Copenhagen. My first year at the club was hampered by an injury. And the last by a lack of playing time.
I wanted to succeed
"I have given my all for the club and stayed in Copenhagen during this time because I so wanted to succeed with FCK. But it didn't go as I had dreamed. I leave the club as a richer person and a more skilled football player. Copenhagen has won my heart. And the city will become my home when the time as a football player finishes.
"Thank you to everyone in and around the club, to a large extent also to the fans who have helped to make my time here something very special.
An honour to play for FCK
"A special thank you also to all the amazing football players I have been allowed to compete with at FCK. Many of them were better than me. But I have enjoyed every second in their company.
"It has been an honour to play for F.C Copenhagen. I wish the club all the best."
- - - - -
Everyone at F.C. Copenhagen thanks Nicolaj for his efforts for the club and wishes him all the best in the future.