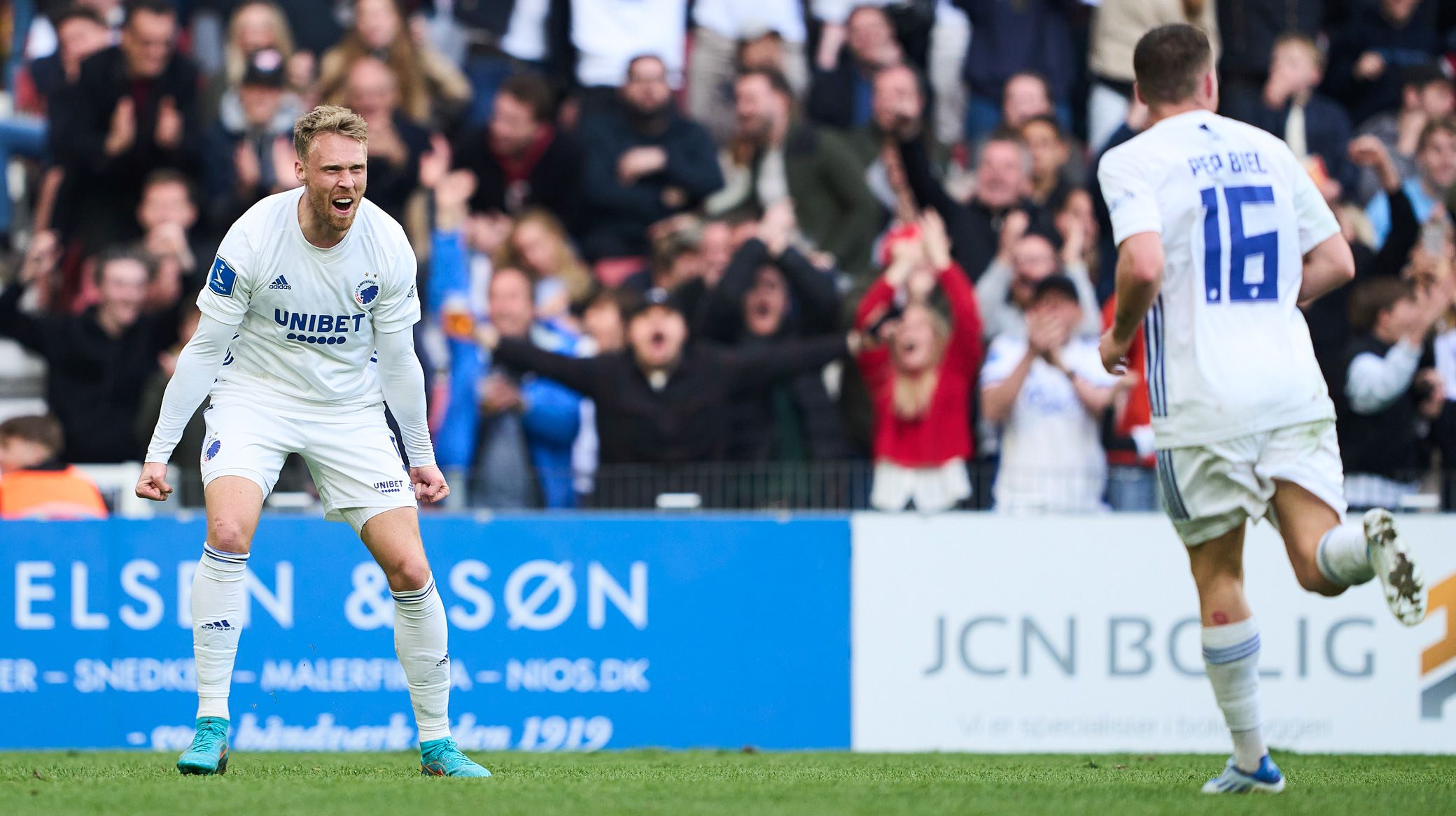 Lars Rønbøg, Getty Images
Nicolai Jørgensen leaves FCK
15/06 2022 13:17
F.C. Copenhagen will not extend Nicolai Jørgensen's contract after he returned to the club in January on a deal that expires at the end of June.
"We have been very happy to have Nicolai in the squad for the past six months where, with his experience, he has contributed positively both on the field and in the locker room," says sports director Peter Christiansen.
"He is still a skilled football player, but in our evaluation we have come to the conclusion that we need other attributes to compliment our offensive positions.
"Nicolai is very well-liked at the club and it is always special to say goodbye to a personality like him. He will always be welcome in Parken and we wish him and his family all the best in the future. At the same time, all fans of FCK owe him a thank you for the efforts he has delivered for the club over the years."
Jørgensen: FCK will always be my club
For Jørgensen himself, he departs FCK with sadness but not hard feelings.
"It is no secret that I had a hope of staying here longer," he says. "I like the club a lot, and it will always be my club in Denmark, which is why I also went to great lengths to come here this winter.
"Being part of the fight for another championship and seeing how the fan culture has grown even bigger since last time has been a great experience, and I do not regret my move in any way. I have some interesting options I need to consider with my family now. I wish everyone at FCK the best in the future and look forward to following the team in the future."
Everyone at F.C. Copenhagen wishes Nicolai good luck and thanks him for his efforts in the white jersey.