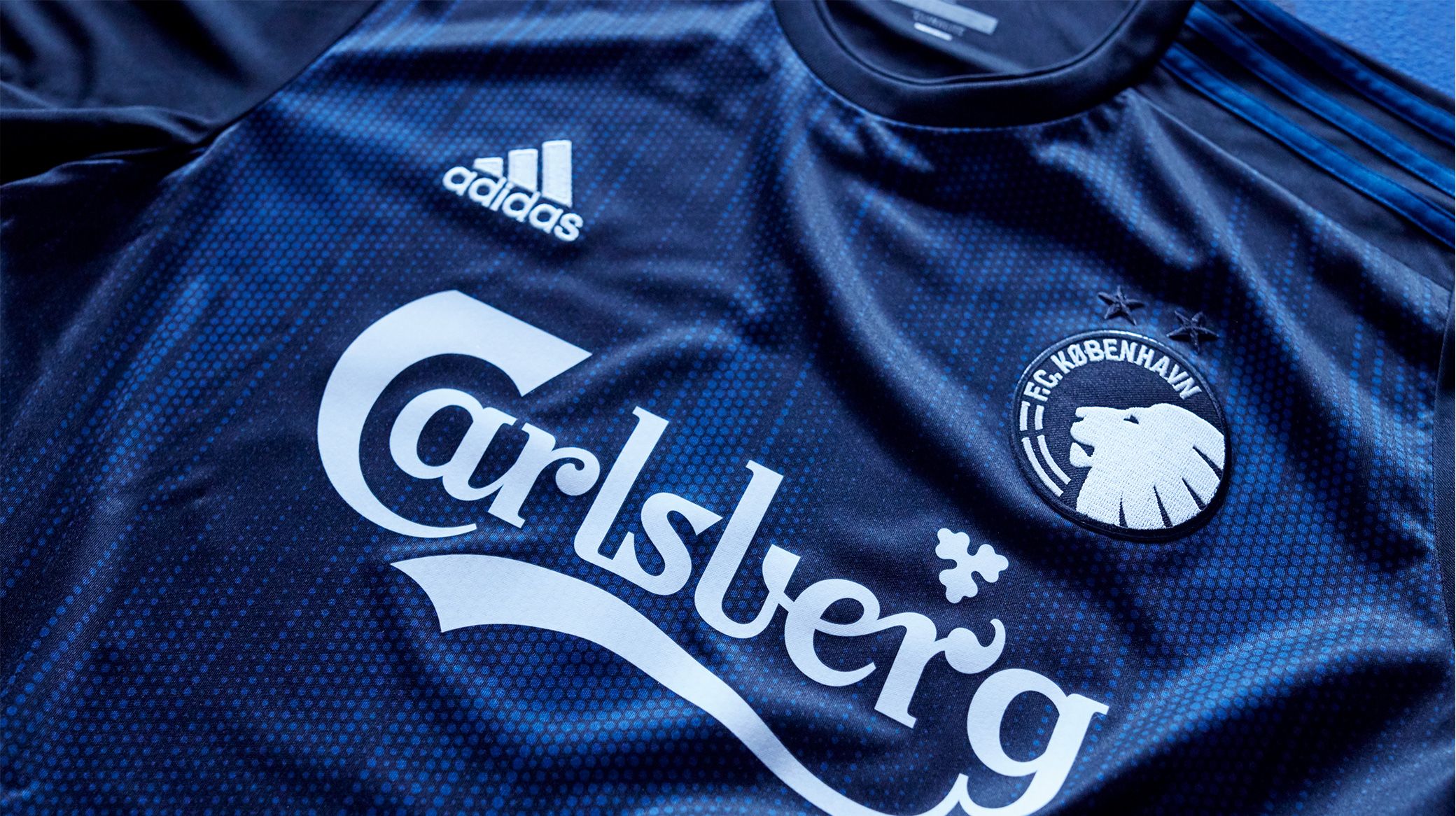 FCK.DK
New FC Copenhagen away shirt on sale
29/03 2019 09:30
The new FC Copenhagen away shirt has been released and fans can get their hands on the blue kit today!
FCK and adidas have once again teamed up to create an iconic shirt for Copenhageners.
"Emphasis has been placed on the colours and details of previous jerseys in our new away shirt," says FC Copenhagen fan shop manager Martin Nøhr.
"With a black base colour and blue shades, we continue our ambition to get the football from the stadium out into the streets of Copenhagen.
"We want to create a jersey that you want to wear not only when you're heading to the football!
"For the first time in the history of the club, the colour of the stars matches the shirt and logo, so on this jersey we have two black stars, each representing five Danish championships.
"We have had a great response to our latest shirt - and the most important thing of course if that we create FCK kits that carry our identity with price. I very much hope we have succeeded again."
>> Buy FC Copenhagen shirt and kits
You can buy the new FC Copenhagen away shirt from our Fan Shop website.
We can ship to anywhere in the world, with prices starting from just €10.
You can also email the FC Copenhagen fan shop here
FCK revealed the new shirt with our latest launch video.
"As always, we are launching the new jersey with a presentation video. This time, the idea is to visualise some of the memories in a jersey and make it something special to us fans," Martin adds.
"In the movie, Zeca looks back at several highlights from previous games, and we hope that even more great moments await with the new jersey - both for the remainder of this season and the next!"