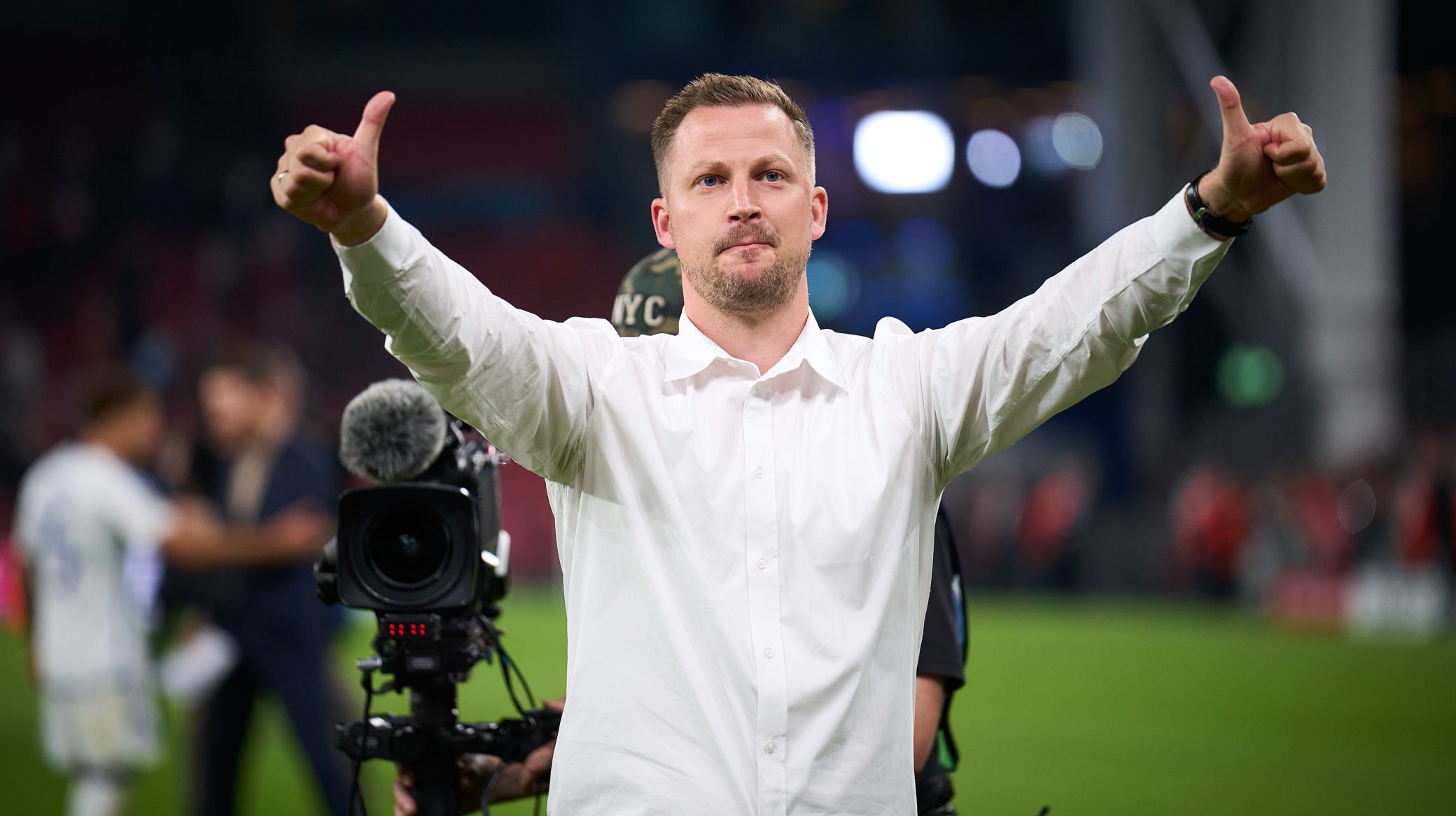 Lars Rønbøg, Getty Images
Neestrup: We'll give our best in UCL
31/08 2023 20:25
F.C. Copenhagen head coach Jacob Neestrup admits there are no easy games in the UEFA Champions League but that his players will give it their all in Group A against Manchester United, Galatasaray and Bayern Munich this autumn.
FCK were drawn in Group A on Thursday and Neestrup was on hand to give his reaction to FCK.dk.
"We recognise that we have to go up against some big clubs, but that's how it is at this level and it's what we've played for," says Neestrup.
"These will be great experiences not just for us, but for the whole of Copenhagen. Having said that, it's only a good experience for us if we perform well, so we won't be just coming to experience the games, but to match the best.
"We'll got into this with faith in our own abilities and, as we said after we qualified, the goal is to play European football after Christmas. The draw does not change that. We are really looking forward to it, because these are the matches we all strive to be a part of, so it will be great for everyone in and around the club."