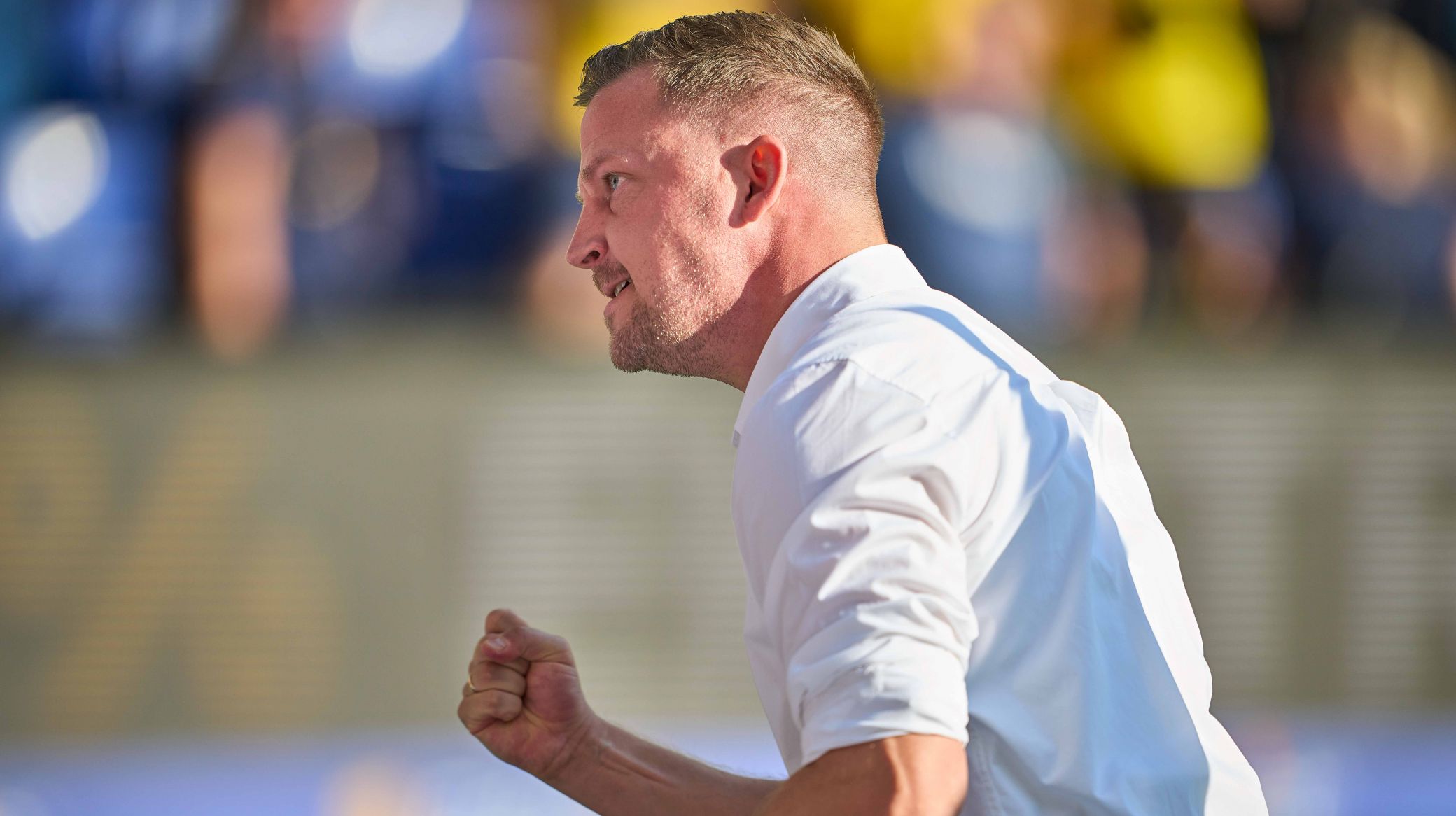 Lars Rønbøg, Getty Images
Neestrup: United win is behind us, we're focused on the derby
11/11 2023 19:50
F.C. Copenhagen head coach Jacob Neestrup says Sunday's derby against Brøndby is more important than Wednesday's UEFA Champions League clash with Manchester United due to the competition at the top of the Danish Superliga.
FCK head into the first home derby of the season having beating United 4-3 in Parken on Wednesday.
The Lions lead the Superliga ahead of second-placed Brøndby by three points.
And Neestrup is gunning for a third straight league win for the Lions.
"We are all looking forward to the derby in a packed Parken," says Neestrup.
"I think it's good for us that this match comes right after the experience we all had the other night in here.
"It's a big game that awaits and maybe also a more important game than the one we played on Wednesday against United.
"These are two good teams that meet and we expect a difficult and very even match tomorrow. We know of course that we can increase our lead in the table with a win, but the league is still young, so regardless of whether we're level with them, or three or six points ahead after tomorrow, our mindset is the same for the rest of the autumn."
Asked about the special night on Wednesday, Neestrup adds: "As I said, it was a huge experience and an important victory, but I've moved on fairly quickly. This is how it is for all football coaches, that there is not so much time to enjoy the good times, because there is always an important match around the corner and you have to say that this is really what this is all about.
"Because of the derby we are not spending so much energy on the United match itself, but more generally on what we ourselves need to do better, or differently, or continue to do, in order to win tomorrow.
"So we have put the United game behind us and are only focusing on how to play the derby.
"There is no doubt that we must perform at a very high level to win tomorrow. The way they start matches has been very consistent and also at times at a high level over the past few months.
"And like ourselves, they have managed to win games on the days when they don't play so well, which is why they are towards the top. As a professional, I have respect for that, even if it is Brøndby IF."
FCK vs Brøndby kicks off at 12 noon on Sunday.