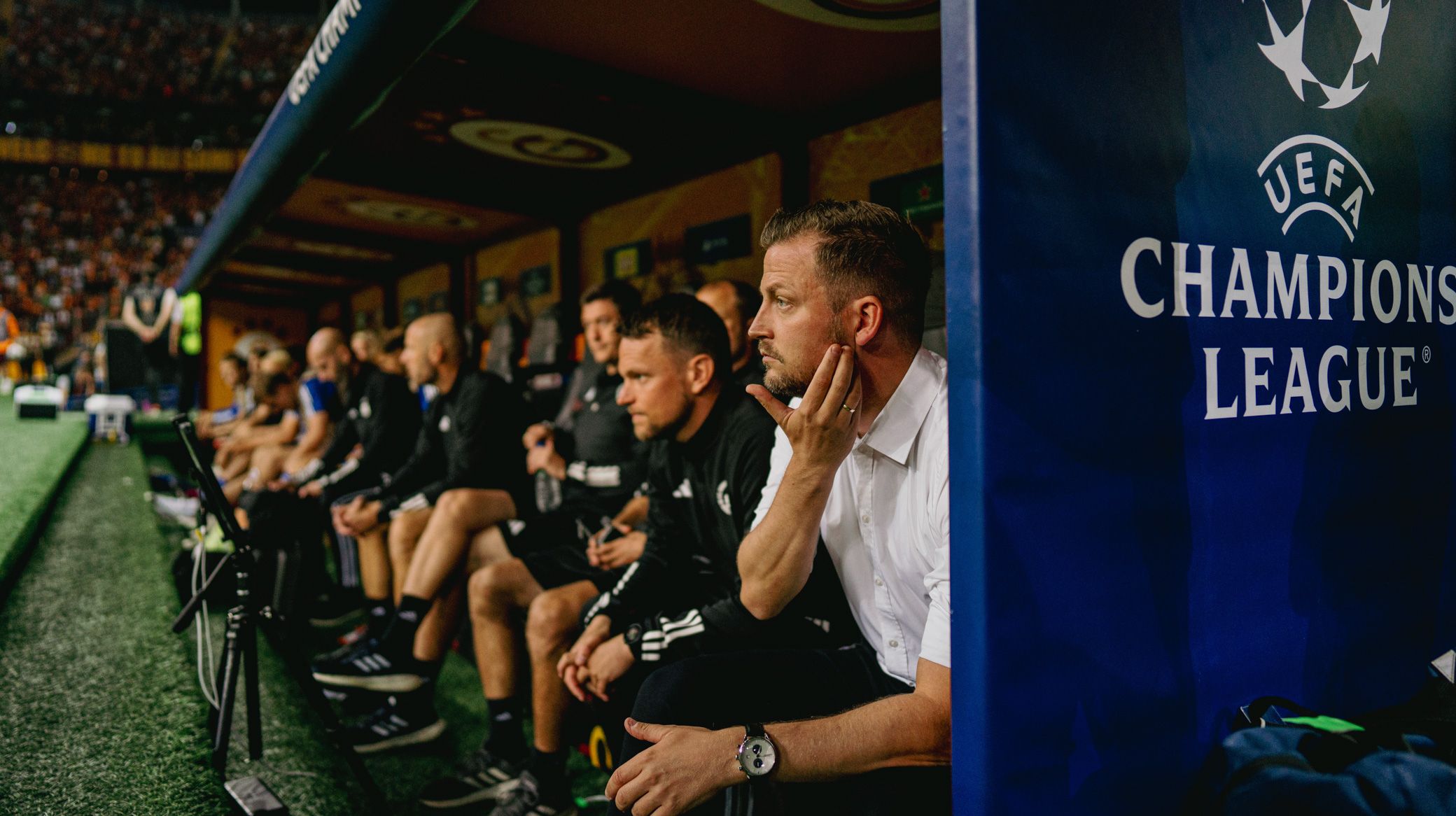 Gaston Szerman, FCK Media
Neestrup: Two points lost in Turkey
20/09 2023 22:26
F.C. Copenhagen head coach Jacob Neestrup admitted he is disappointed to leave Istanbul with only a point despite the valiant effort from his Lions players in their first UEFA Champions League Group A clash.
FCK were two ahead through goals from Mohamed Elyounoussi and Diogo Gonçalves but Galatasaray hit back late on to settle the clash 2-2.
After the match, which also saw Elias Jelert dismissed for a second yellow card, Neestrup spoke to FCK.dk.
"We had a clear plan to come here and win, and so we're very, very disappointed that we didn't win after the second half we delivered," said Neestrup.
"The first half was OK from our side, although with some luck they would have led after a quarter of an hour. But in the second half there was only one team on the field until we got the red card.
"We knew that if we played our game, there would be a lot of space in their half, and that's why I think we were a little too passive in the first half, where I would have liked us to push the line higher up.
"But we couldn't improve our second half, until Elias' second yellow card. It's just not good enough, there's nothing more to say about it.
"And yet we still kept them from creating chances until they made it 2-1, and then the equaliser came straight afterwards. Therefore, it's obvious that we left the pitch very disappointed.
"It's clearly the biggest disappointment in terms of results in my time as head coach, and ironically it was exactly one year ago today. But I haven't had this feeling before, because with a win, we could have played for it right to the last round. So right now it's two points lost, and not one won."