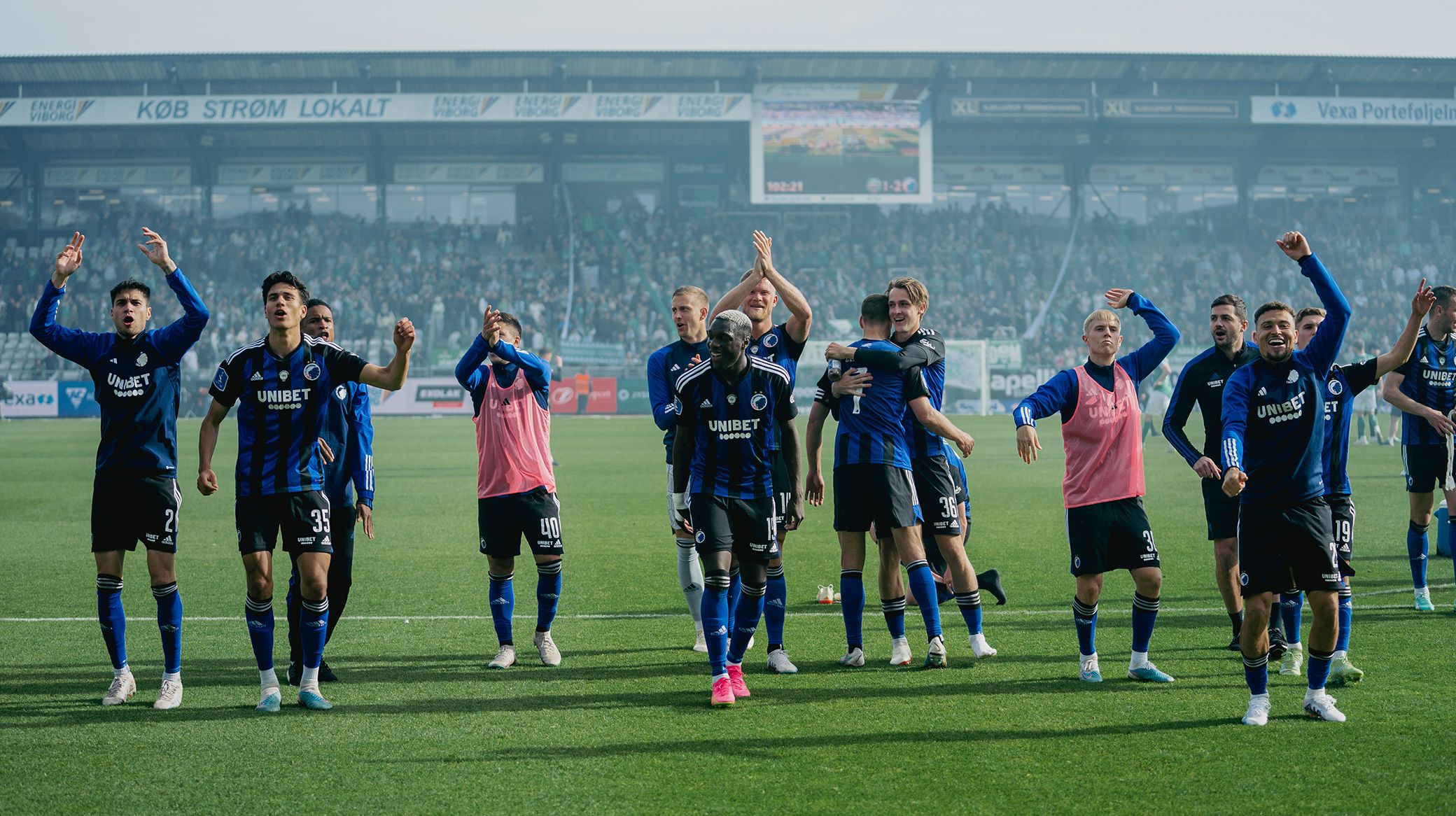 Gaston Szerman, FCK.DK
Neestrup reacts to 2-1 win in Viborg
29/05 2023 22:25
F.C. Copenhagen head coach jacob Neestrup was all praise for his players following Monday's hard-fought 2-1 win at Viborg that proved enough to secure the Lions the Superliga title.
FC Nordsjælland's 5-1 loss to Brøndby later in the day means FCK now have an insurmountable lead at the top of the table.
Neestrup spoke to FCK.dk after the game in Viborg before events in Nordsjælland had concluded.
Discussing the game, which saw Jordan Larsson and Diogo Gonçalves score for the Lions, Neestrup said: "It was a great victory in a difficult place.
"I'm only satisfied with our first 30-35 minutes, even if we didn't exactly end the first half badly. Right after the break we could have gone 3-0 up with some luck, but then it got more and more nervous, especially when they scored.
"Having said that, they didn't get that many great chances, but we had far too little on the ball. We lacked calmness and courage to take the pressure off the match, but we also faced a really strong team, which you have to take into consideration.
"There was a lot of pressure out there and everyone has worked extremely hard to get to where we are today. So we are very happy about this victory."